Wonpil (Day6) Profile, Facts, and Ideal Type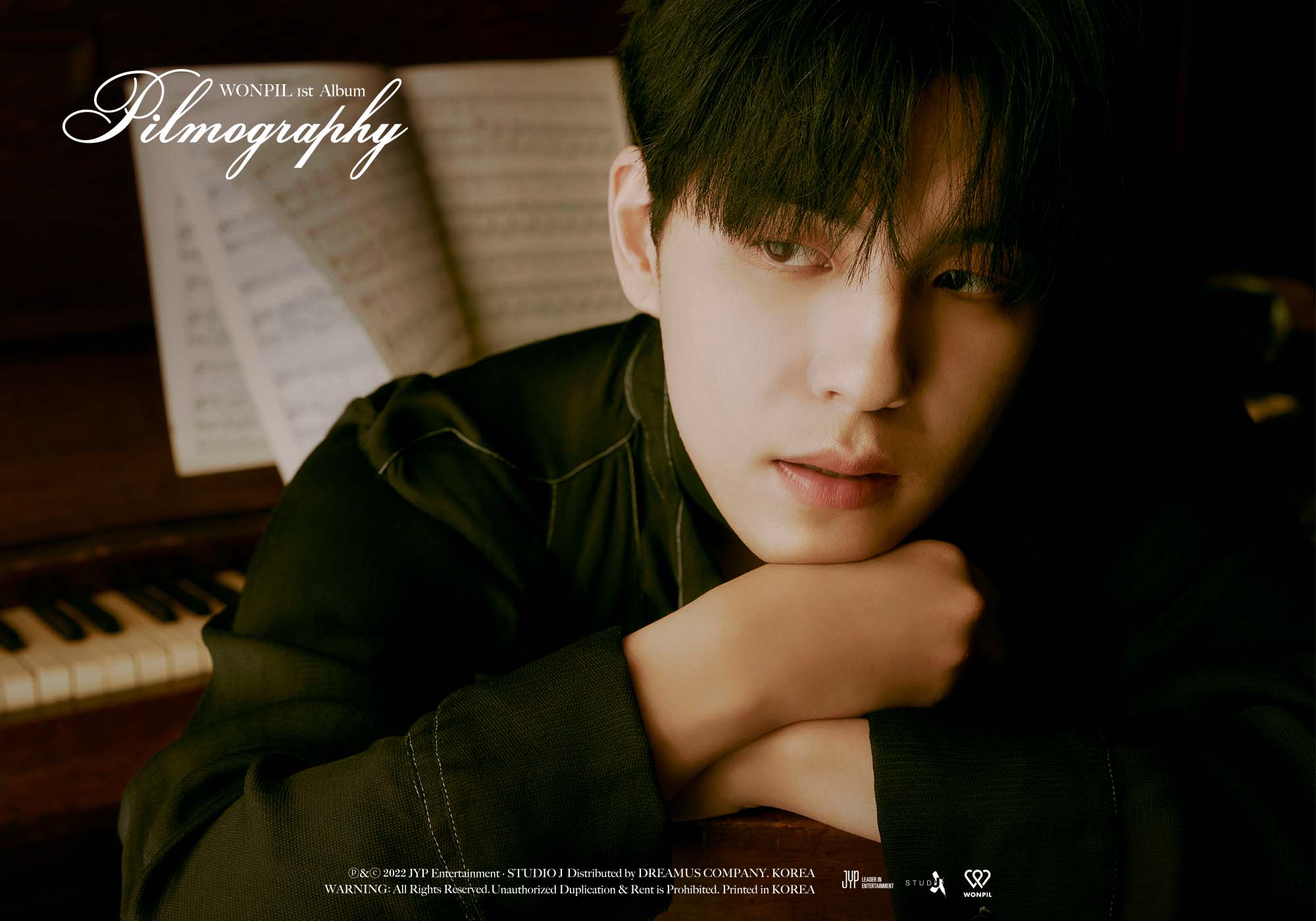 Wonpil (원필) is a member of the South Korean boy group Day6.
Stage Name: Wonpil (원필)
Birth Name: Kim Won Pil (김원필)
Birthday: April 28, 1994
Zodiac Sign: Taurus
Height: 176 cm (5'9″)
Weight: 60 kg (132 lbs)
Blood Type: A
Instagram: @kimwon.pil
Wonpil Facts:
– His hometown is Incheon, South Korea.
– Wonpil has an older sister.
– He was apart of 5LIVE, which was the original line up of Day6, and made a soft debut in 2014.
– His hobby is collecting action figures.
– Wonpil is one of the two secondary vocalists in Day6, Young K is the other one.
– He is said to have a 4 dimensional personality.
– Before Wonpil had ever been on an airplane, he thought that the windows could open.
– Wonpil tries to cook but he is not very good at it.
– He does a lot of aegyo and is members say he also naturally possesses it.
– He speaks basic English.
– Before Dowoon joined Day6, Wonpil was the maknae.
– Wonpil likes to dance to girl group songs, even if he doesn't know the choreography.
– Wonpil enjoys playing with MIDI (Musical Instrumental Digital Interface).
– Wonpil is said to look like former Infinite member Hoya.
– He said that if he wasn't in Day6 he would want to go to college to study engineering.
– Once, in a game of Would You Rather, he confessed to having eaten pill bugs, soap, and crayons as a child.
– He would like to visit and preform in Iceland, because he thinks the pictures that Jae took their are beautiful.
– Wonpil's favorite color is white, and he therefore wears a lot of white clothing.
– He tends to be naturally clingy.
– He feels sad when Sungjin doesn't answer his questions, such as 'Are you a bear?'.
– If Wonpil could have a superpower, he would want to have Thanos's gauntlet, because the infinity stones would give him every power.
– Jinyoung of GOT7 is one of his good friends.
– Wonpil sometimes will forget the lyrics to a song while they are preforming.
– Wonpil has esotropic, meaning his eyes are slightly cross-eyed.
– His relationship with fellow member Jae is described as similar to Tom and Jerry.
– Education: Jinsan Elementary School, Jinsan Middle School, Incheon Science High School, and Daekyeung University (Graduated).
– Wonpil is one of the main targets for teasing in Day6.
– He can imitate a monkey.
– In middle school his nickname was 'Pencil', because his name has similar spelling and pronunciation to the Korean word for pencil.
– On the ring finger of his left hand Wonpil has a tattoo, it is of a shell and bone and is meant to represent a heart.
– Wonpil has a habit of complimenting people's eyes, especially Sungjin's.
– There is a specific pink sweater that he wears, that is famous among MyDays and his fellow members of Day6 for its unattractiveness.
– Wonpil got his tattoo because he cannot see his own heart, and it is a reminder that "I am living and breathing". (Day6 Live Concert Dream: CODA)
– Dowoon is the person he clings to the most because he has always wanted a younger brother.
– Wonpil contributes a lot to the writing of Day6's songs.
– Wonpil also feels sad when he sees Young K going to school, while also completing his responsibilities as an idol and Day6 member.
– Wonpil and Young K almost debuted in a dance group when they were trainees.
– Wonpil's position in Day6 is Lead Vocalist, Keyboardist, Synthesizer, and Visual.
– He has a very distinct, higher sitting singing voice.
– He is the shortest member of Day6, with a height of 176 cm or 5'9″.
– When Junhyeok left the group, he became the keyboardist along with his original role of playing the synthesizer.
– Wonpil and Sungjin used to be roommates. (Bugs! live)
– Along with the keyboard and the synthesizer, Wonpil can also play the guitar.
– Update: In the new dorm, each member has their own room.
– He made his solo debut with the album "Pilmography" on February 7, 2022.
– Wonpil's Ideal Type: Wonpil likes girls who know what they want and go for it.  He likes somebody who is either or both cute and sexy, and  he prefers tall girls. (Ariran Radio Interview)
Profile Made By ♥LostInTheDream♥
How much do you like Wonpil?
Related: Day6 Profile
Solo Debut:
Do you like Wonpil? Do you know more facts about him? Feel free to comment below. 🙂