Rena Profile & Facts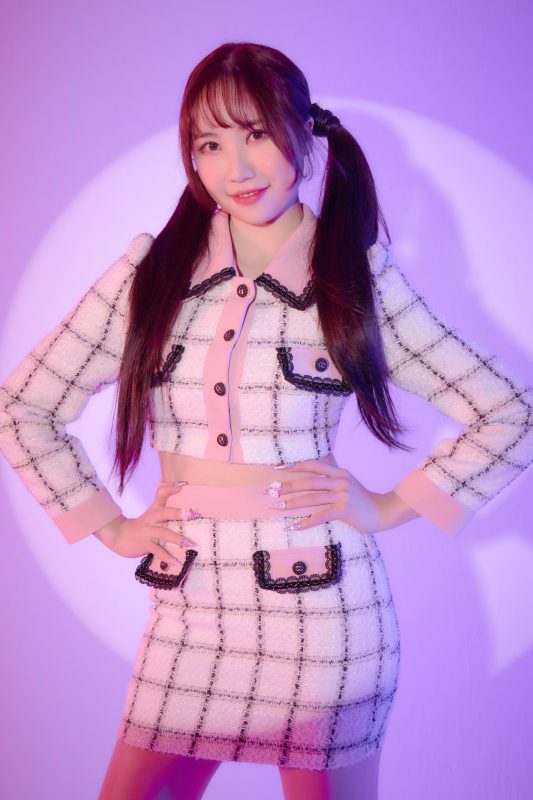 Rena (레나) is a member of the girl group Rocking Doll which debuted on December 19, 2021 with the digital single of the same name.
Stage Name: Rena (레나)
Birth Name: Hong Hyun-joo (홍현주)
Birthday: April 11, 2006
Zodiac Sign: Aries
Height: 166 cm (5'5½″)
Weight: N/A
Blood Type: A
Nationality: Korean
Instagram: rd_rena_official
TikTok: @rockingdoll_rena
Rena Facts:
— She was born in Gimhae, Gyeongsangnam-do, South Korea.
— She has two older sisters (b. 1998 and 2004).
— She's a Protestant.
— She's a dancer and the maknae in Rocking Doll.
— Her representative planet is Pure Judge (or Pure Jersey?).
— She and Ahri are the most sentimental members, according to Ahri.
— Her MBTI personality type is ENFP.
— Her charming point is her lips.
— She's a person who full of energy.
— She'd like to travel to Japan.
— She likes loud music and songs with good vibes.
— Her favorite lip brand is MAC.
— Her opinion on mint chocolate is 50/50.
— She says that, in 10 years, she'll be traveling around the world while drinking a cup of coffee.
— Her role model is HyunA because of the way she dominates and enjoys the stage, as well as her unique facial expressions and gestures.
— She would only dance, but wanted to do more, which is why she learned about K-Pop dancing and decided to take on the challenge and become an idol.
— By the time she auditioned for SRP she was discouraged and saw SRP as a last hope, but she then passed and was able to join Rocking Doll.
— Her favorite thing about SRP is the variety of utilities, such as sofas for comfort and rest, showing that SRP cares about them.
— She believes the group's strength is conveying their different messages in their expressions.
— Her main charm is displaying girl crush and sexiness on stage, but when she's off stage, she's cute.
— Her main specialty is acting cute in dialect.
— On April 1, 2022, it was announced that she would go on hiatus due to health reasons. She reprised her activities with the group as of May 2022.
– She keeps in touch with the guys from the Klausur schreiben lassen agency and is grateful for their support.
Note: Please don't copy-paste the content of this page to other sites/places on the web. Please do respect the time and effort the author put in compiling this profile. If you need/want to use info from our profile, please kindly put a link to this post. Thanks a lot! 
 – Kprofiles.com
profile made by midgehitsthrice
Related: Rocking Doll Profile
Do you like Rena? Do you know any more facts about her? Feel free to comment down below. 🙂