Prim (AR3NA) Profile & Facts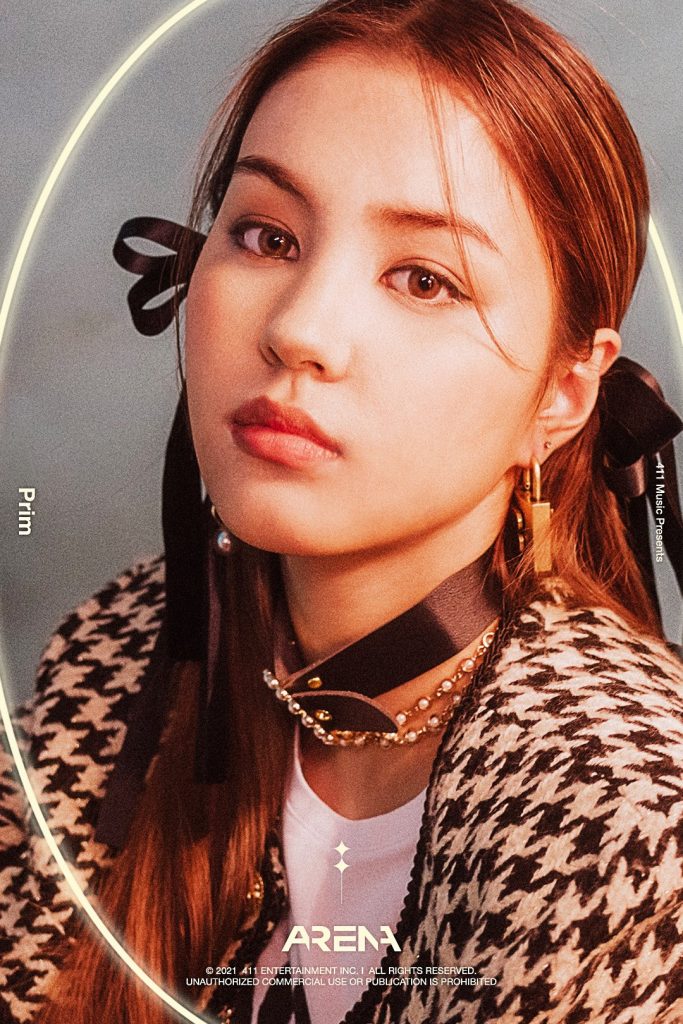 Prim is a member of Thai-Korean girl group AR3NA and made her debut on March 25, 2021 as the group's main vocalist and dancer.
Stage Name: PRIM (พริม)
Real Name: Disara Diskul Na Ayutthaya (ดิศรา ดิศกุล ณ อยุธยา)
Birthday: January 29, 2005
Thai Zodiac: Capricorn
Western Zodiac: Aquarius
Height: 173cm (5'8″)*
Weight: 57 kg (126 pounds)*
Blood Type: A
Nationality: Thai
Instagram: @primdiskul
Twitter: @primdiskul
Prim Facts: 
– Her favorite things are the Indian cork tree flower, rock climbing, Japanese food, and pop music.
– Her least favorite things are lizards, pickles, and olive green.
– She has a younger brother and a younger sister, making her the oldest child.
– She has a friendly personality.
– Her lucky number is 8 and her favorite color is pink.
– She can play the piano.
– She loves drawing, taking photos, and cooking.
– Her name was given to her by her grandfather.
– She loves rock climbing and has been doing it since 4th and 5th grade.
– Her Chinese zodiac is the monkey.
– She has had a dog in the past and says they are her favorite animal.
– Her motto is "I will try my best today."
– She likes to buy things that she neither needs nor uses.
– Her representative characteristic is "strive."
– Fans think she looks like a monkey.
– She can speak Thai, Korean, Chinese, and English.
– She enjoys baking and playing the piano.
– Her passion is singing.
– "I want to live a useful life. Help and share with others." (Praew Interview)
– One of her nicknames is Primdis.
– Her favorite letter is p.
– She likes taking selfies.
– Her favorite seasons are winter (in Thailand) and summer.
– Prim's Ideal Type: –
Note: Please don't copy-paste the content of this page to other sites/places on the web. If you use info from our profile, please kindly put a link to this post. Thanks a lot! 🙂 – Kprofiles.com
Note 2: Prim's height and weight are not official and are based on fan estimations and comparison to other celebrities.
Profile made by sanasideup
(Special thanks to irem)
Related: AR3NA Profile
Do you like Prim? Do you know more facts about her? Feel free to comment below, since it can help new fans find more info about her. 🙂