Poetic Narrator Members Profile: Poetic Narrator Facts, Poetic Narrator Ideal Type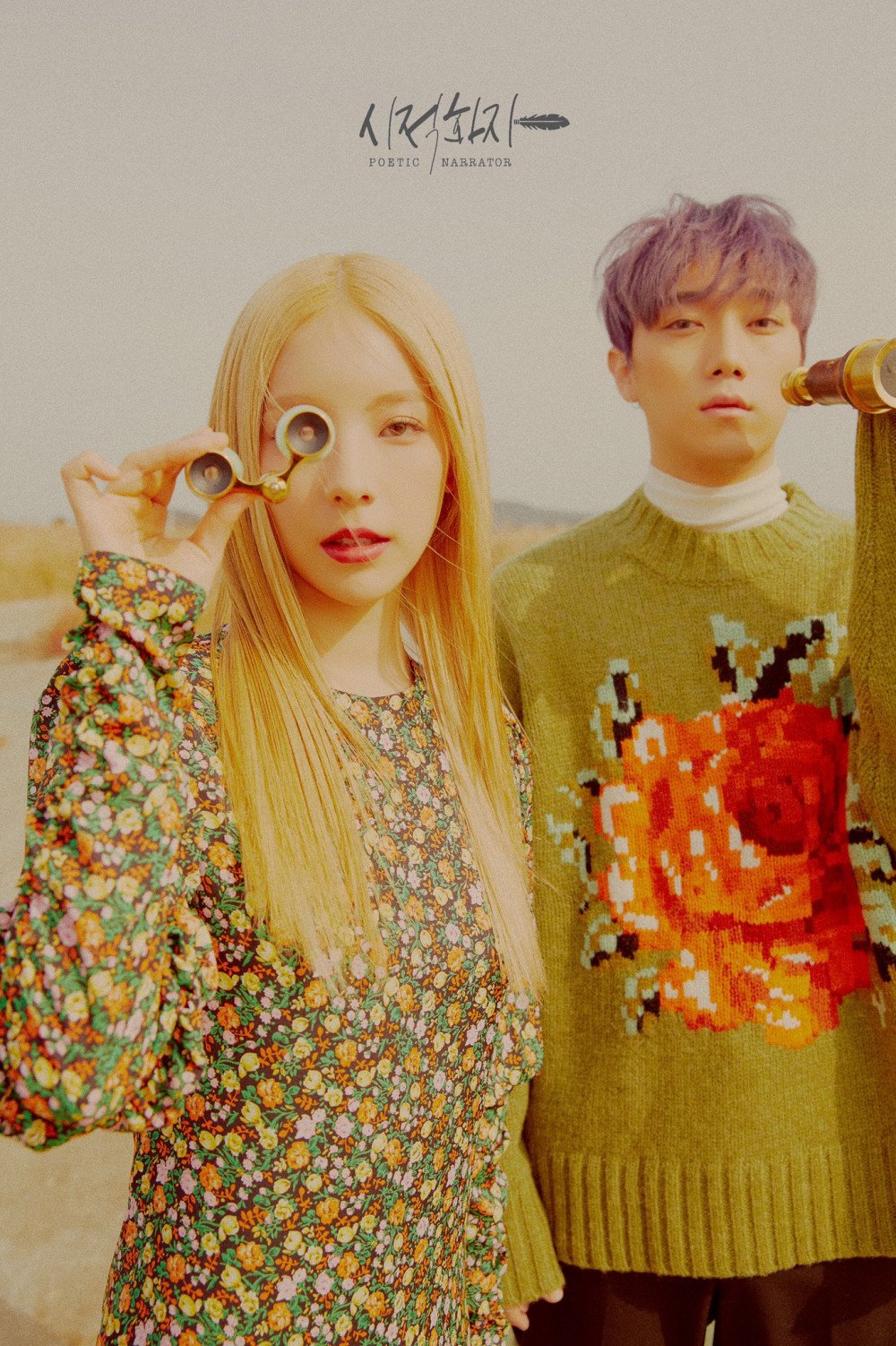 Poetic Narrator (시적화자) is a Korean R&B duo under C9 Entertainment. They consist of 2 members: Seo A and DOKO. They debuted on January 23, 2020 with their title track called "Sometimes I Desperately Want To Be Sick".
Poetic Narrator Fandom Name: –
Poetic Narrator Official Fan Color: –
Poetic Narrator Official Accounts:
Instagram: poetic_narrator
Twitter: poetic_narrator
V LIVE: 시적화자
Members Profile:
Seo A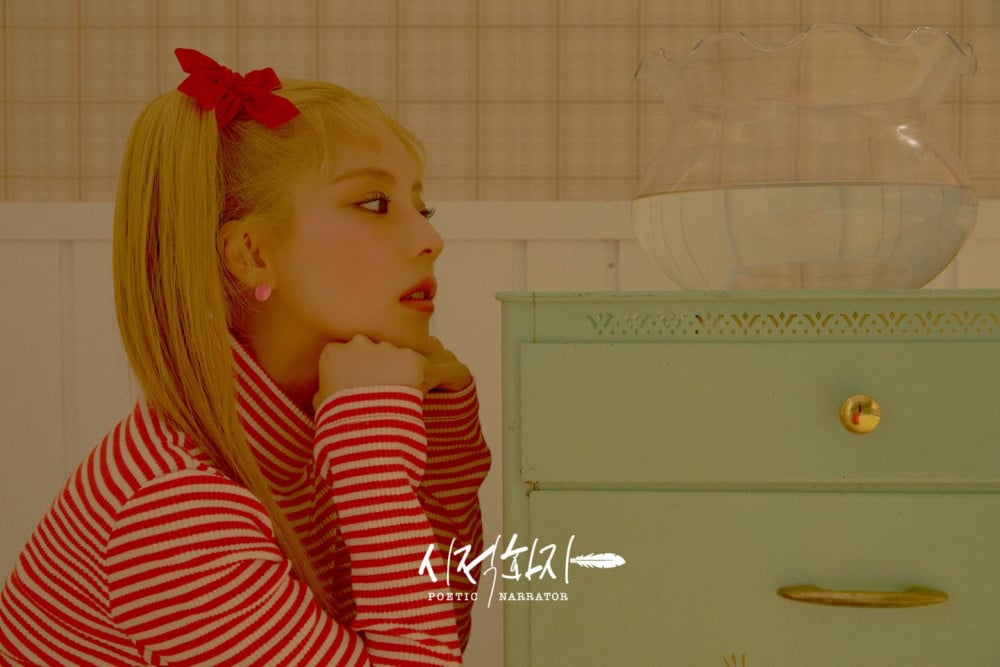 Stage Name: Seo A (서아)
Birth Name: Choi Jun Hee (최준희), but she legally changed her name to Choi Suh Ah (최선아)
Birthday: September 3, 1993
Zodiac Sign: Virgo
Height: 163 cm (5'3″)
Weight: 47 kg (103 lbs)
Blood Type: B
Twitter: junielism
Seo A Facts:
– Her nationality is Korean.
– She was born in Seoul, South Korea.
– She is also a solo artist under the stage name Juniel.
– When she was in elementary school, she started to take dance classes, since she wanted to be like BoA.
– Due to the fact that she didn't have a particular talent for dance, she stopped her dancing classes.
– In the third-year of junior high school, she started taking guitar lessons.
– She became a fan of Ringo Sheena and Avril Lavigne and started composing songs.
– She first started training at Good Entertainment, but the company went inactive by 2009.
– In the 2nd year junior high she auditioned at FNC Entertainment, and became a trainee the same day as CN Blue Jung Yonghwa.
– Since in Korea dance music was more popular and there weren't many singers who were singing with a musical instrument, she decided to go to Japan in June 2010, in order to study music.
– She had her guitar lessons in FNC Academy together with Choi Jonghun (FT Island) & Jonghyun (CNBLUE)
– While studying in Japan, she won the Japanese audition program 'Niji Iro Supernova' beating many other singers and songwriters.
– She appeared on many live events in Tokyo, and she had many street live performances.
– She was the opening-star for Oh Wonbin's Japan tour & FT Island's Zeep Tokyo Tour 2011.
– On June 7, 2012, she released the title track 'Stupid' (Featuring CN Blue's Jung Yonghwa) for her first mini album in Korea, 'My First June'.
– She did a collaboration with these artist: CN Blue's Yonghwa with "Fool" in 2012. (Yonghwa personally composed this song just for Juniel) CN Blue's Jonghyun with "Love Falls" in 2013 (They both were called Romantic J), Phantom's Hanhae with "Emotion is important" in 2013, Boyfriend's Niel with "Spring love" in 2015 and Jo Yung with "What planet are you from" in 2016.
– Specialty: writing lyrics, composition
– She can play the guitar and the piano.
– She speaks fluently Japanese and Korean.
– Her favorite color is yellow.
– Her favorite sandwich is the one with avocado and shrimp, sold at Buchella cafe in Sinsa-dong, Gangnam, Seoul, South Korea.
– She doesn't like alcohol and soda.
– She likes watching figure skating.
– She likes to read Anime manga online.
– Her favorite singer is Ringo Sheena.
– She has a weird habit of eating fruits without removing the peals.
– She also eats chicken bones when she eats fried chicken.
– Her first electric guitar was called 'Monami' (mon ami = my friend, in French)
– She said she finds it difficult to write sad lyrics because she is a very happy person.
– Singing without her guitar makes her feel awkward because she doesn't know what to do with her hands.
– She cannot swim at all now even though she won silver medal in swimming when she was in kindergarten.
– She is a childhood friend of FT Island's Lee Jae Jin. According to Jae Jin, they practically grew up together.
– She is a close friend of SNSD's Sunny.
– She is a fan of SHINee's Jonghyun's compositions. She's hoping someday, they'll exchange composed songs.
– She likes Miura Haruma, who was her ideal type before and likes Lessang's Gary.
– She likes to know more people but not willing to be friends.
– Seo A's Ideal Type: "I don't really like someone who looks too strong or good-looking. I'd feel bad standing next to someone who's too cool or the object of envy. I can't leave a scratch on a perfect person like that."
DOKO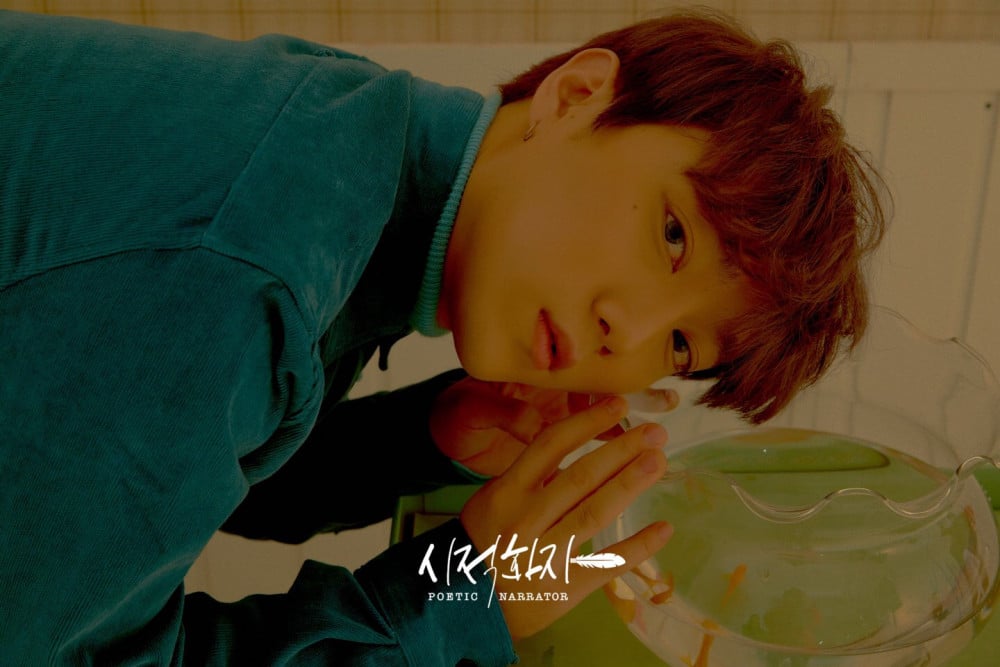 Stage Name: DOKO (도코)
Birth Name: Kim Dong Gwan (김동관)
Birthday: February 25, 1995
Zodiac Sign: Pisces
Height: 180 cm (5'11")
Weight: 70 lbs (154 lbs)
Blood Type: –
Instagram: withdoko
DOKO Facts:
– His nationality is Korean.
– His stage name means: the korean sound "ko" means nose, and "do" comes from the real name of Doko.
– He knew he wanted to be a singer when he was in high school,
– When he needs inspiration to write songs, he is gonna watch dramas or movies.
– His favourite singers are Justin Bieber and Ariana Grande. He said: "Just thinking about their songs makes me feel good".
– His favorite song is called "Bad Mistake".
– His hobby is to lie in his room all alone and do nothing.
– He said when he doesn't feel really good, he listens to his own songs until he feels inspired.
– His special talent is to imitate voices.
– He can speak English.
Note: Please don't copy-paste the content of this page to other sites/places on the web. Please do respect the time and effort the author put in compiling this profile. If you need/want to use info from our profile, please kindly put a link to this post. Thanks a lot! 🙂 – Kprofiles.com
Made by: jenctzen
Who is your Poetic Narrator bias?
Last Korean Comeback:
Who is your Poetic Narrator bias? Do you know more facts about them? Feel free to comment below. 🙂