Oh Daeun Profile and Facts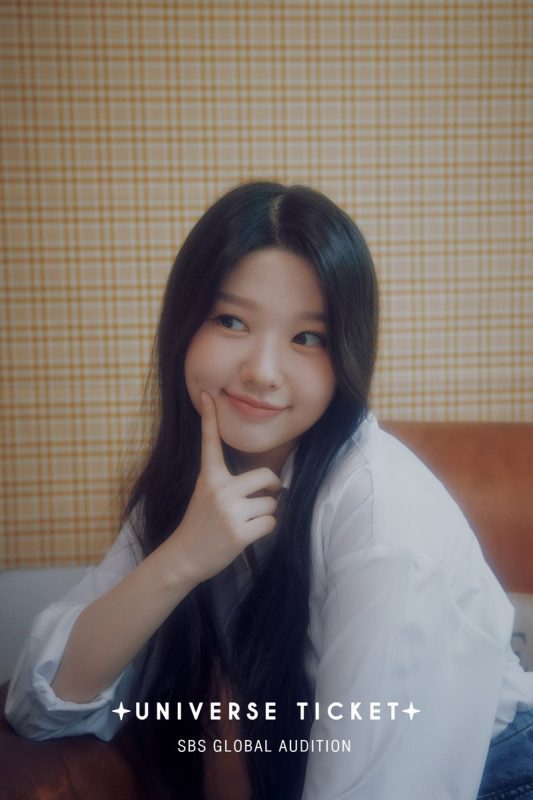 Oh Daeun (오대은) is a South Korean trainee. She is currently a contestant on the survival show Universe Ticket.
Birth Name: Oh Daeun (오대은)
Birthday: January 3, 2002
Zodiac Sign: Capricorn
Height: –
Weight: –
MBTI: ENFP
Nationality: Korean
Oh Daeun Facts:
– She attends Flat9 academy.
– Her nickname is Peach Mochi.
– Her dream is to sing in front of many people on who love her and to be on a stage surrounded by people and love.
Universe Ticket Facts:
– Her desired position is to protect the other members' self esteem.
– Her own personal charm is: Friendly and energetic.
– One secret in Universe Ticket?: I'm good at imitating people around me!!
– I am the ___ in Universe Ticket?: Little star. The coolest Unnie with the best age.
– What is your dream Universe?: Performing in a place full of love and people!
Note: There is currently few facts about this trainee, please feel free to comment anything I may have missed.
profile made by gldfsh