Lee Soovin Profile and Facts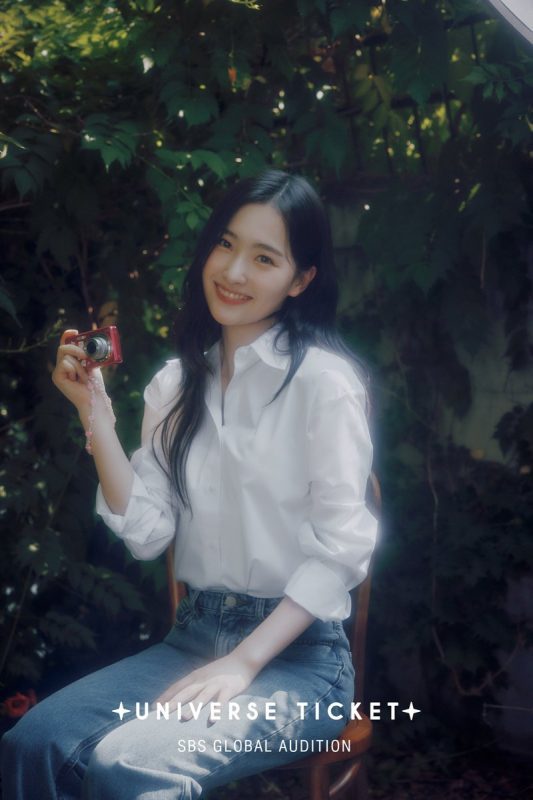 Lee Soovin (이수빈) is a South Korean trainee. She is currently a contestant on the survival show Universe Ticket.
Birth Name: Lee Soovin (이수빈)
Birthday: October 1, 2004
Zodiac Sign: Libra
Height: –
Weight: –
MBTI: ENFP
Nationality: Korean
Lee Soovin Facts:
– Her nicknames are subak (watermelon) and 괄괄이 (having a very strong and impetuous personality).
– Her dream is to become a living good luck charm who brings good luck and happiness to those around her.
– She can speak English.
Universe Ticket Facts:
– Her desired position is vocalist and to be a cozy leader.
– Her own personal charm is: The ability to make people laugh in an absurd way. I have facial expressions and gestures that I am not afraid of breaking out. A wacky and cheerful charm.
– One secret in Universe Ticket?: Unlike my innocent looks, I am an easy going comedian.
– I am the ___ in Universe Ticket?: Mood maker. I've raised everyones spirits!!!
– What is your dream universe?: Joy is the most important. 🙂 I want to be an artist with a sincere heart that makes bitter sadness and loneliness disappear! A space that delivers such songs and performances!
profile made by gldfsh