Nana Okada Profile and Facts: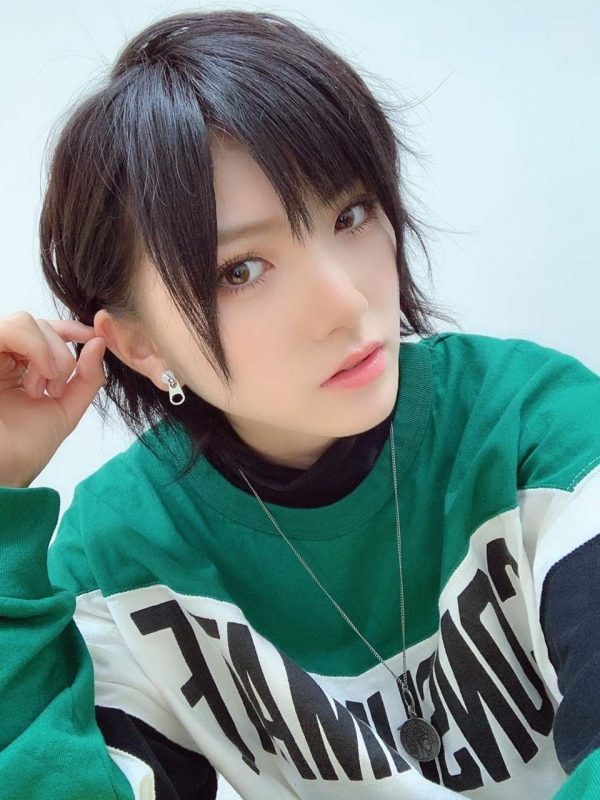 Nana Okada is a Japanese singer currently under Avex Asunaro Company. She is a former member of AKB48 and was previously a concurrent member of STU48. She will debut with Asymmetry on November 7, 2023.
Stage Name: Okada Nana (岡田奈々)
Birth Name: Okada Nana (岡田奈々)
Nickname: Naachan (なぁちゃん)
Birthday: November 7, 1997
Zodiac Sign: Scorpio
Height: 155 cm (5'1″)
Weight: –
Blood Type: A
Nationality: Japanese
Instagram: okada7_akb48_stu48
Twitter: okadanana_1107
Nana Okada Facts:
– She is named after the number seven, the day of her birth.
– Nana Okada lives in Kanagawa Prefecture, but was born in Neyagawa in Osaka Prefecture and lived there until she was three years old.
– She has two older brothers and a younger sister named Rina.
– Her eldest brother is a medical professional and often gives her dietary advice.
– She has previously contributed lyrics for BNK48 and its sister group CGM48, based in Chiang Mai.
– She starred in the drama Joshikou Keisatsu (女子高警察).
– Nana Okada's hobbies include watching anime.
– Her favourite anime is Kaichou wa Maid-sama!.
– Nana Okada's favourite artist is Kyary Pamyu Pamyu.
– Her favourite color is Pink and pastel.
– Her favourite smell is The scent of frutado.
– Nana Okada's favourite subject is Music.
– She loves sports especially football.
– She has stated in her individual documentary that she tends to have more interest in females than in males, but has no gender preference when it comes to dating.
– Nana Okada is a big fan of yuri manga.
– She had two solo songs whilst in AKB Coin Toss from the album thumbnail and Kowasanakya Ikenai Mono from the album Moto Kare desu.
– She came out as non-binary on 06/11/2023
– Starred in the stage play Magi in 2023.
NOTE: Please don't copy-paste the content of this page to other sites on the web. If you use info from our profile, kindly put a link to this post. Thanks a lot!
 – KProfiles.com
Profile Made by museoftop
Debut
–
Do you like Nana Okada? Do you know more facts about her? Feel freee to comment down below!