Lee Jong Suk Profile: Lee Jong Suk Facts and Ideal Type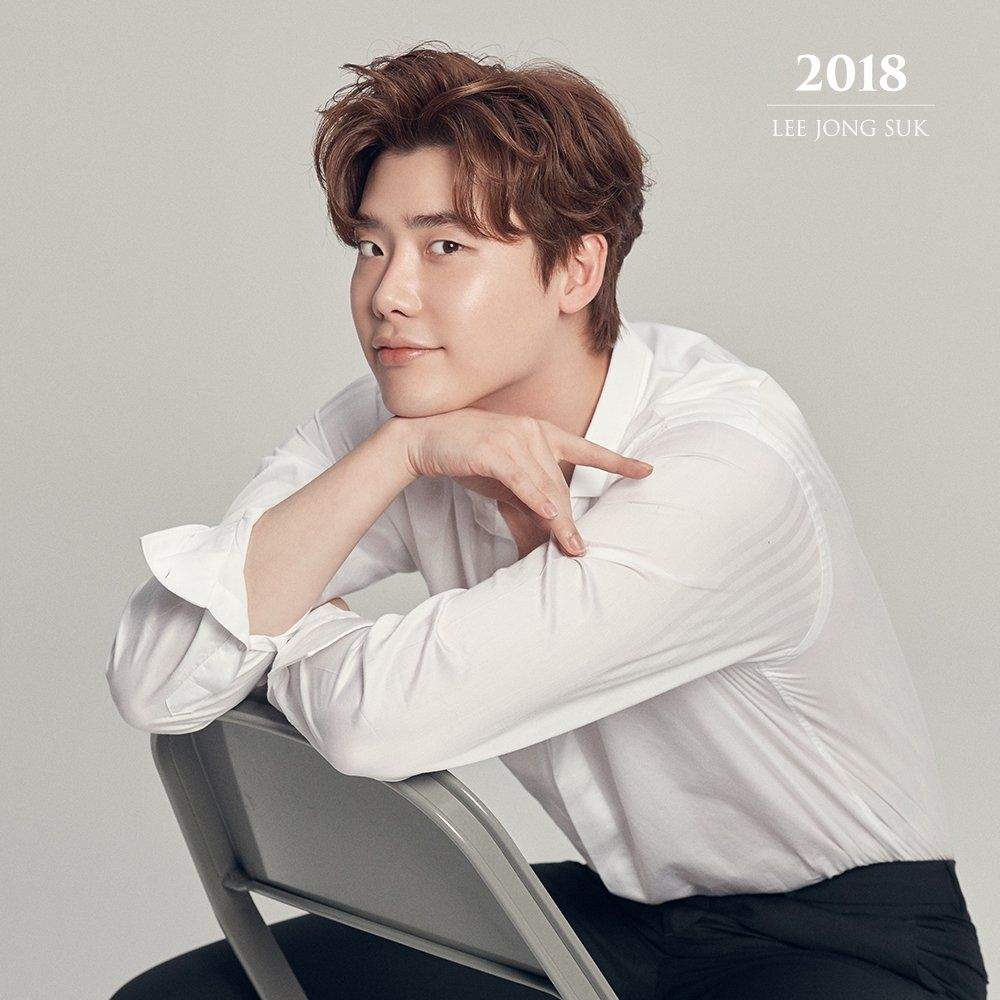 Lee Jong Suk (이종석) is a South Korean actor under his onw agency, A-MAN.
Name: Lee Jong Suk (이종석)
Birthday: September 14, 1989
Zodiac sign: Virgo
Birthplace: Yongin, Gyeonggi-do Province, South Korea
Height: 186 cm (6'1″)
Weight: 65 kg (143 lbs)
Blood Type: A
Instagram: @jongsuk0206
Lee Jong Suk facts:
– He was born in Yongin, but began to live on his own in Seoul since high school after entering a performing arts school.
– He has a younger brother (2 years younger than him) and a younger sister (4 years younger than him).
– Lee Jong Suk was the youngest male model of the Seoul Collection program.
– Lee Jong Suk was one of the 2220 students out of 21268 who passed the entrance examination in Honkuk University.
– He is very shy that he couldn't even raise his hands to do a presentation in his school days.
– Lee Jong Suk: "My father was strict only towards me. I think he was displeased with me because I am the eldest and I am quiet and timid compared to my siblings. It's not as bad as it was before but I still can't look over to the main room when my father is there because he is scary."
– His role model is Rain. After watching him in "Full House", Rain became his role model and idol.
– He trained as an idol group member for 3 months and had signed with an agency for debut but he quit after the agency broke their promise to debut him as an actor.
– He knows taekwondo and how to play the piano: "I learned how to play the piano, do taekwondo, draw and play baduk [Korean chess]. I somewhat liked to play the piano but I was forced to take taekwondo lessons. I once got in a car accident on the way to taekwondo and I tore my cruciate ligament. I was glad thinking that I didn't have to go to taekwondo anymore but as soon as I was released from the hospital my father told me to go back. "
– Lee Jong Suk is formerly a trainee of SM Entertainment.
– Lee Jong Suk has been good friends with SNSD's Yoona and Hyoyeon since pre-debut.
– He is friends with his co-stars (and former models) Kim Woobin and Young Kwang.
– He gets embarrassed and intimidated whenever he's in the spotlight (center of attraction). It's ok when there are under eight people looking at him, but when there are more people, he'll get nervous.
– Compared to a chillin' at a club, he prefers to hang out at a coffee shop, having a good chat with his friends.
– He is a bad drinker (he can't handle alcohol).
– He likes holding hands with the persons he's comfortable with: "It's just natural for me to touch people, so I like holding the hand of the person I'm talking to, whether it's a guy or a girl," he said. "If I'm with someone I'm comfortable with, I hug that person or touch them. Sometimes people misunderstand. I've come to realize there are people who don't like such skinship."
– Initially he planned to enlist in 2018, but decided to delay his enlistment due to his busy schedule.
– He got an offer to act alongside Lee Na Young, the drama aired in 2019.
– His previous agency was YG Entertainment.
– In March 2018 he left YG Entertainment and created his own agency, A-MAN.
– He enlisted in the military on March 8, 2019 and got discharged on January 2, 2021.
– Lee Jong Suk's ideal type: "If I had to pick among celebrities, Lee Na Young is the closest to my ideal woman. I chose her previously and she still is my ideal type." When asked why, he stated, "I really like Lee Na Young's distinctive talking style. It's very charming."
Movies:
VIP – 2017 – Kim Gwang-Il
Hot Young Bloods (Pikkeulneun Chungchoon) – 2014 – Joong-Gil
No Breathing (Nobeureshing) – 2013 – Woo-Sang
The Face Reader (Gwansang) – 2013 – Jin-Hyeong (main character's son)
Soar Into The Sun (R2B: Riteontu Beyiseu) – 2012 – Ji Seok-Hyun
As One (Korea) – 2012 – Choi Kyung-Sub
Be With Me (Gwi) – 2010 – Hyun-Wook (segment "Tarot 3. The Unseen")
Sympathy (short film) – 2005 – Lee Han Sol
Drama Series:
How To Publish Love/Romance is a Bonus Book – 2019 (tvN) – Cha Eun-Ho
The Hymn Of Death – 2018 (SBS) – Kim Woo Jin
While You Were Sleeping (Dangshini Jamdeun Saie) – 2017 (SBS) –  Jung Jae-Chan
Seven First Kisses – 2016 (Naver TV Cast) – ep 6-7 as Lee Jongsuk (himself)
Weightlifting Fairy Kim Bok-Joo (Yeokdoyojung Kimbokjoo) – 2016-2017 (MBC) – chicken restaurant customer (ep.2)
Gogh, The Starry Night (Gohoui Byuli Bitnaneun Bame) – 2016 (SBS) – Song Dae-Ki (cameo)
W – 2016 (MBC) – Kang Chul
Pinocchio – 2014-2015 (SBS) – Ki Ha-Myeong (Choi Dal-Po)
Doctor Stranger (Dakteo Yibangin) – 2014 (SBS) – Park Hoon
Potato Star 2013QR3 (Kamjabyeol 2013QR3) – 2013-2014 (tvN) – Jong-Suk (ep.15)
I Can Hear Your Voice (Neoui Moksoriga Deulleo) – 2013 (SBS) – Park Soo-Ha
School 2013 (Hakgyo 5) – 2012-2013 (KBS2) – Ko Nam-Soon (student)
High Kick! 3 (Haikik 3) – 2011-2012 (MBC) – Ahn Jong-Suk
Secret Garden (Sikeurit Gadeun) – 2010 (SBS) – Han Tae Sun
Princess Prosecutor (Geomsa Peurinseseu) – 2010 (SBS) – Lee Woo-Hyun
Awards:
2016 MBC Drama Awards – December 30, 2016
– Grand Prize ("W")
– Best Actor (mini-series) ("W")
– Best Couple Award ("W")
2015 (8th) Korea Drama Awards – October 9, 2015
– Best Actor ("Pinocchio")
2015 (51st) PaekSang Arts Awards – May 26, 2015
– Most Popular Actor ("Pinocchio")
2014 SBS Drama Awards – December 31, 2014
– SBS Special Award ("Pinocchio")
– Ten Star Award ("Pinocchio")
– Best Couple Award ("Pinocchio")
2013 SBS Drama Awards – December 31, 2013
– Excellent Actor (mini-series) ("I Can Hear Your Voice")
– Ten Star Award ("I Can Hear Your Voice")
2012 KBS Drama Awards – December 31, 2012
– Best New Actor ("School 2013")
How much do you like Lee Jong Suk?
(Special thanks to Royal Neko, Joan MacDonald, rekklose, woozisshi, 이서연,  Miraqule Stansberry, WorldwideBeautiful, SERI)
Do you like Lee Jong Suk? Which of his roles do you prefer? Do you know more facts about him? Feel free to comment below. It can help new fans find more info about him. 🙂