Kim Chaewon (IZONE) Profile and Facts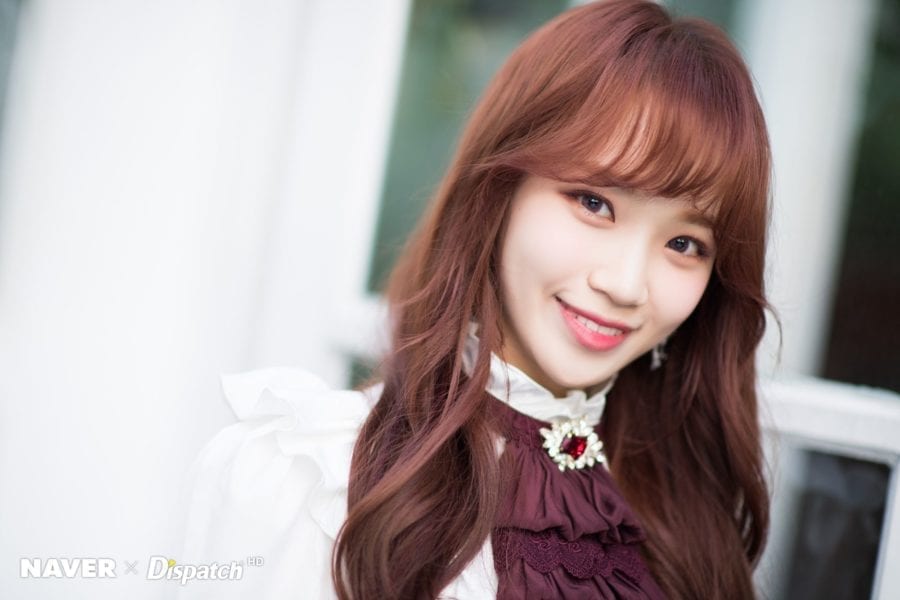 Stage Name: Chaewon (채원)
Birth Name: Kim Chaewon (김채원)
Position: Vocalist
Birthday: August 1st, 2000
Zodiac Sign: Leo
Height: 164 cm (5'5″)
Weight: 42 kg (92.5 lbs)
Blood Type: B
Kim Chaewon Facts:
-Chaewon has an older sister (6 years older than her).
-She is the daughter of theater actress Lee Ran Hee.
-Her official color is mint.
-She attends Hanlim Multi Art School.
-Her nickname is Fairy Chaewon.
-She trained for 11 months.
-She is known to resemble Stray Kids' Felix.
-Her favorite ice cream flavor is mint chocolate, and she's known for her "mint choco choco dan" aegyo.
-She performed Mamamoo's Moonbyul's solo song Selfish at MAMA in Japan 2018.
-She admires SNSD's Taeyeon.
-Chaewon appeared in Golden Child's Let Me MV.
-Her specialties are singing and dancing.
-She can peel 3 tangerines in 30 seconds.
-She eats spicy food well.
-In 2012 she appeared on KBS Korea Children's Song Contest.
-Her hobby is watching dramas.
-She says she's in charge of cuteness in IZ*ONE.
-Her fans think she looks like Rapunzel.
-She has 2 piercings only on her right ear.
-Her favorite fruit is blueberries.
-Her English name is Anna Kim.
profile made by skycloudsocean & YoonTaeKyung
Special thanks to: joochanbabie, Choi Kang, Cybeast Raystriker
Note: Please do not copy-paste our profiles to other places on the web. If you'd like to use our information, please provide a link back to this post. Thanks! –Kprofiles.com
How much do you like Chaewon?
Do you like Chaewon? Do you know more facts about her? Feel free to comment below! 🙂