Joo Changuk Profile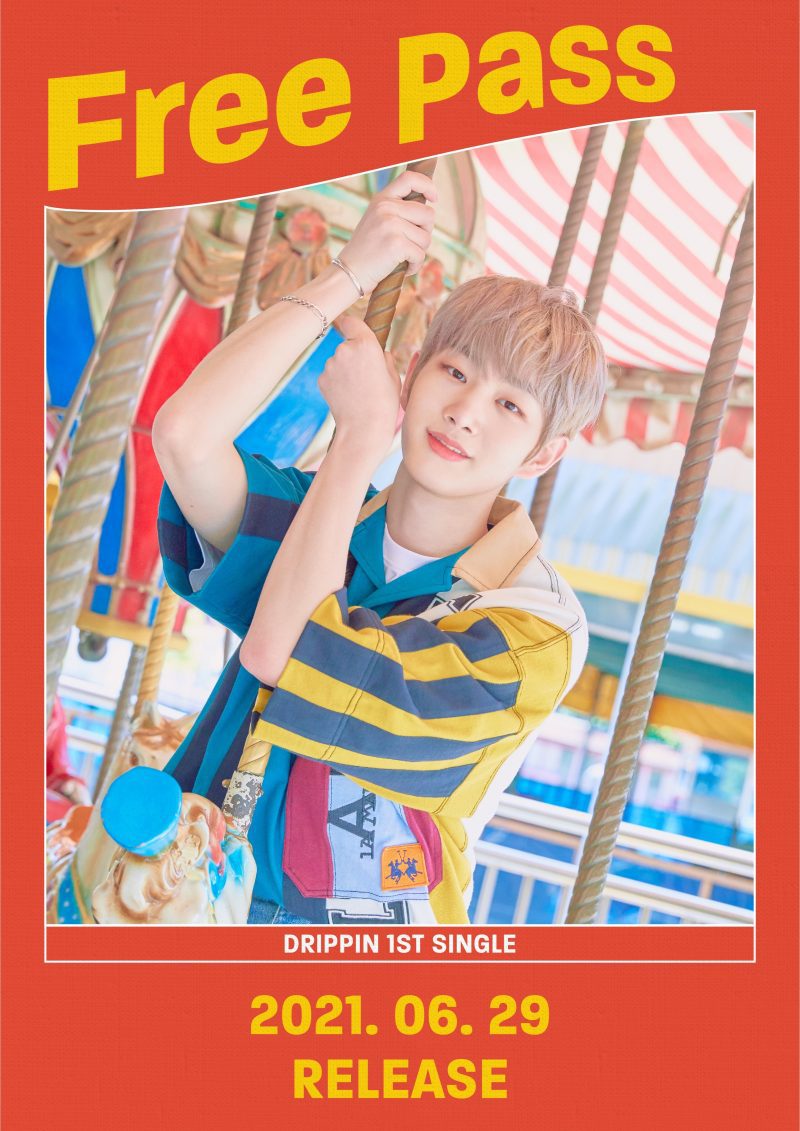 Joo Changuk (주창욱) is a South Korean singer under Woollim Entertainment, he is the lead vocalist and lead dancer of the group DRIPPIN.
Stage Name: Changuk (창욱)
Birth Name: Joo Changuk (주창욱)
Position: Lead Dancer, Lead Vocalist
Birthday: July 25, 2001
Birthday: Leo
Height: 183cm (6'0″)
Blood Type: A
MBTI Type: INFJ (before, his result was ISFJ)
Representative Emoji: 🐩
Nationality: Korean
Changuk Facts:
– He was born in Changwon, South Korea.
– He has a younger sister.
– He got into Woollim through online auditions through a music academy. (DRIPPIN TIMES ep. 3)
– For his audition, he sang Jung Jun Il's "Confession".
– He trained for 2 years and 7 months. (We Are DRIPPIN Episode 1)
– He participated in Produce X 101, his final rank was #29.
– He is the tallest member of Drippin.
– He is said to resemble SHINee's Onew.
– After Yunseong, he is the most athletic member.
– He's good at basketball.
– He can't swim.
– Imitating an elephant's sound is his hidden talent. ("Let's Drippin" ep.4)
– He has a habit of biting his nails when he's nervous and fidgeting his fingers.
– Sleeping habit: he doesn't move at all.
– Hobbies: Listening to music and watching videos on YouTube.
– He chose black as the color that represents him the best.
– He likes spicy food, like tteokbokki or chicken feet.
– He doesn't like sashimi and vegetables.
– He hates mint chocolate.
– His favorite season is autumn.
– He wants to be a huge rock in his next life because it's sitting down most of the time (before that, he wanted to be a tree).
– He likes skinship if he's the one that initiates it.
– Self made English name: Philip.
– His legs height are approximately 150 cm (4'11").
– He's shy about showing skin.
– He loves NCT Haechan's voice and Golden Child's Joochan voice.
– In the span of 3 years, he has grown by 40cm.
– He often introduces himself as a white puppy (흰둥이).
Note: Please don't copy-paste the content of this page to other sites/places on the web. If you use info from our profile, please kindly put a link to this post. Thanks a lot! 🙂 – Kprofiles.com
Related: DRIPPIN Profile
Do you like Changuk? Do you know more facts about him? Feel free to comment below. 🙂