C9 Entertainment Profile: History, Artists, and Facts


Official Company Name: C9 Entertainment (C9 엔터테인먼트)
CEO: Lee Jae-young
Founder: Kim Dae-soon
Founding Date: 2012
Address: 41 Dongmak-ro 3-gil, Mapo-gu, Seoul, South Korea
C9 Entertainment Official Accounts:
Website: c9ent.co.kr
Facebook: officialc9ent
Instagram: officialc9ent
Twitter: OfficialC9ent
YouTube: C9 Entertainment
Naver TV: c9webmaster
Weibo: officialc9ent
C9 Entertainment Artists:
Duos:
Poetic Narrator


Debut Date: January 23, 2020
Status: Active
Current Members: Seo A, DOKO
Former Members: –
Subunits: –
Website: –
Groups:
Jacoby Planet


Debut Date: June 27, 2014
Status: Active
Current Members: Jacoby, Jaedal, Dabin, YongHoon
Former Members: JuneKyu
Subunits: –
Website: –
Drug Restaurant


Debut Date: May 27, 2015
Status: Disbanded
Current Members: Dammit, Seokwon, Drok. Q
Former Members: Jung Joon Young
Subunits: –
Website: –
Good Day


Debut Date: August 30, 2017
Status: Disbanded
Current Members: Heejin, Genie, Cherry, Chaesol, Nayoon, Jiwon, Haeun, Viva, Bomin, Lucky
Former Members: –
Subunits: Good Morning
Website: –
CIX (Complete in X)


Debut Date: July 23, 2019
Status: Active
Current Members: BX, Seunghun, Yonghee, Bae Jinyoung, Hyunsuk
Former Members: –
Subunits: –
Website: c9boyz
CIGNATURE*


Debut Date: February 3, 2020
Status: Active
Current Members: Chaesol, Jeewon, Seline, Chloe, Belle, Semi, Dohee
Former Members: Ye Ah, Sunn
Subunits: –
Website: –
EPEX


Debut Date: June 8th, 2021
Status: Active
Current Members: Wish, Keum, MU, A-Min, Baekseung, Ayden, Yewang, Jeff
Former Members: –
Subunits: –
Website: –
Soloists:
Younha


Debut Date: October 20, 2004 (Japanese debut), December 17, 2006 (Korean debut)
Status: Active
Groups: –
Website: –
Seokhoon


Debut Date: 2008
Status: Active
Groups: SG Wannabe
Website: –
Jung Joon Young


Debut Date: 2010
Status: Left The Industry
Groups: Drug Restaurant
Website: –
Juniel


Debut Date: November 2, 2011 (Japanese debut), June 7 2012 (Korean debut)
Status: Active
Groups: Poetic Narrator
Website: –
Cheetah


Debut Date: June 27, 2014
Status: Left C9
Date Of Inactivity At C9: April, 2020
Current Company: Ceuda Entertainment
Groups: –
Website: CHEETAH
DOKO


Debut Date: May 14, 2018
Status: Active
Groups: Poetic Narrator
Website: –
Bae Jinyoung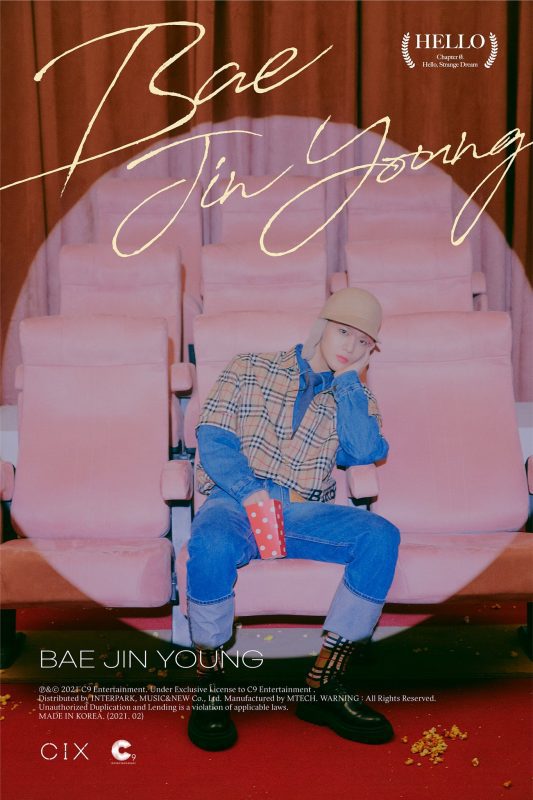 Debut Date: April 26, 2019
Status: Active
Groups: Wanna One, CIX
Website: –
Trainees:
Lee Jaebin


Status: Unknown
Discovered On: Produce X 101
*Groups/soloists are apart of J9, which is a subsidiary company of C9.
made by sunniejunnie
Who Is Your Favorite C9 Entertainment Artist?
Latest release by C9 Entertainment's artists:
Are you a fan of C9 Entertainment and its artists? Am I missing someone who used to or still is under the company? Feel free to comment below!