9800 Members Profile


9800 is a collaborative boy group that performed "Hard Carry" by GOT7 in KBS Song Festival on December 18th, 2020. The group consists of 4 members, two being born in 1998:  Juyeon (The Boyz) and Moonbin (ASTRO) and two being born in 2000; Hyunjin (Stray Kids) and Shotaro (NCT) hence the name is 9800.
9800 Members Profile:
Moonbin


Stage Name: Moonbin (문빈)
Birth Name: Moon Bin (문빈)
Birthday: January 26, 1998
Zodiac Sign: Aquarius
Height: 182 cm (5'11″)
Weight: 68 kg (150 lbs)
Blood Type: B
Nationality: Korean
Instagram: @moon_ko_ng
Group: ASTRO
Moonbin Facts:
– He was born in Cheongju, Chungbuk, South Korea
– Family: father, mother, younger sister (Moon SooA)
– Personality: tender and warmhearted
– His nicknames are: U-Know MoonBin (유노문빈), Binnie (빈이), Sleepyhead, Puppycat (because he can make the face of a cat and the face of a puppy)
– He was child model, ulzzang and actor.
– Education: Hanlim Multi Arts High School (graduated in 2016)
– He acted in Kdramas: "Boys Over Flower" (2009), "Perseverance Goo Haera" Ep. 1 (2015), "Moments of 18" (2019).
Show more Moonbin fun facts…
Juyeon


Stage Name: Juyeon (주연)
Birth Name: Lee Ju Yeon (이주연)
Birthday: January 15, 1998
Zodiac Sign: Capricorn
Height: 181 cm (5'11″)
Weight: 62 kg (136 lbs)
Blood Type: AB
Nationality: Korean
Group: The Boyz
Show more Juyeon fun facts…
Hyunjin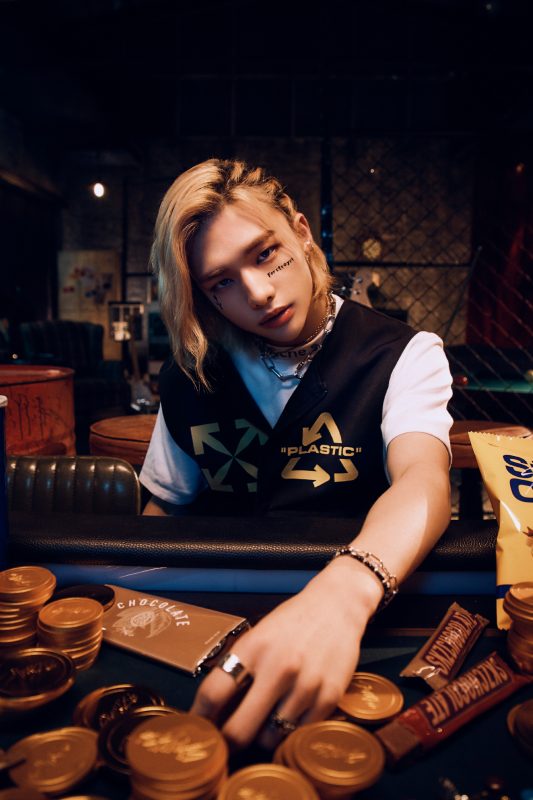 Stage Name: Hyunjin (현진)
Name: Hwang Hyun Jin (황현진)
Birthday: March 20, 2000
Zodiac Sign: Pisces
Height: 179 cm (5'10.5″)
Blood Type: B
Spotify: You Will Love Hyunjin's Favorites
Group: Stray Kids
Show more Hyunjin fun facts…
Shotaro


Stage Name: Shotaro (쇼타로)
Birth Name: Osaki Shotaro (大崎将太郎)
Birthday: November 25, 2000
Zodiac Sign: Sagittarius
Height: 178 cm (5'10")
Weight: –
Blood Type: A
Group: NCT
Show more Shotaro fun facts…
Note: Please don't copy-paste the content of this page to other sites/places on the web. Please do respect the time and effort the author put in compiling this profile. If you need/want to use info from our profile, please kindly put a link to this post. Thanks a lot! 🙂 – Kprofiles.com
Note 2: Since this is a collaboration not an actual group, no Positions are allocated.
Made by: HyuckO_O
Collab Stage:
Do you like 9800? Do you know more facts about them? Feel free to comment down below.🙂