Yoon (Kang SeungYoon) Profile: Yoon Facts and Ideal Type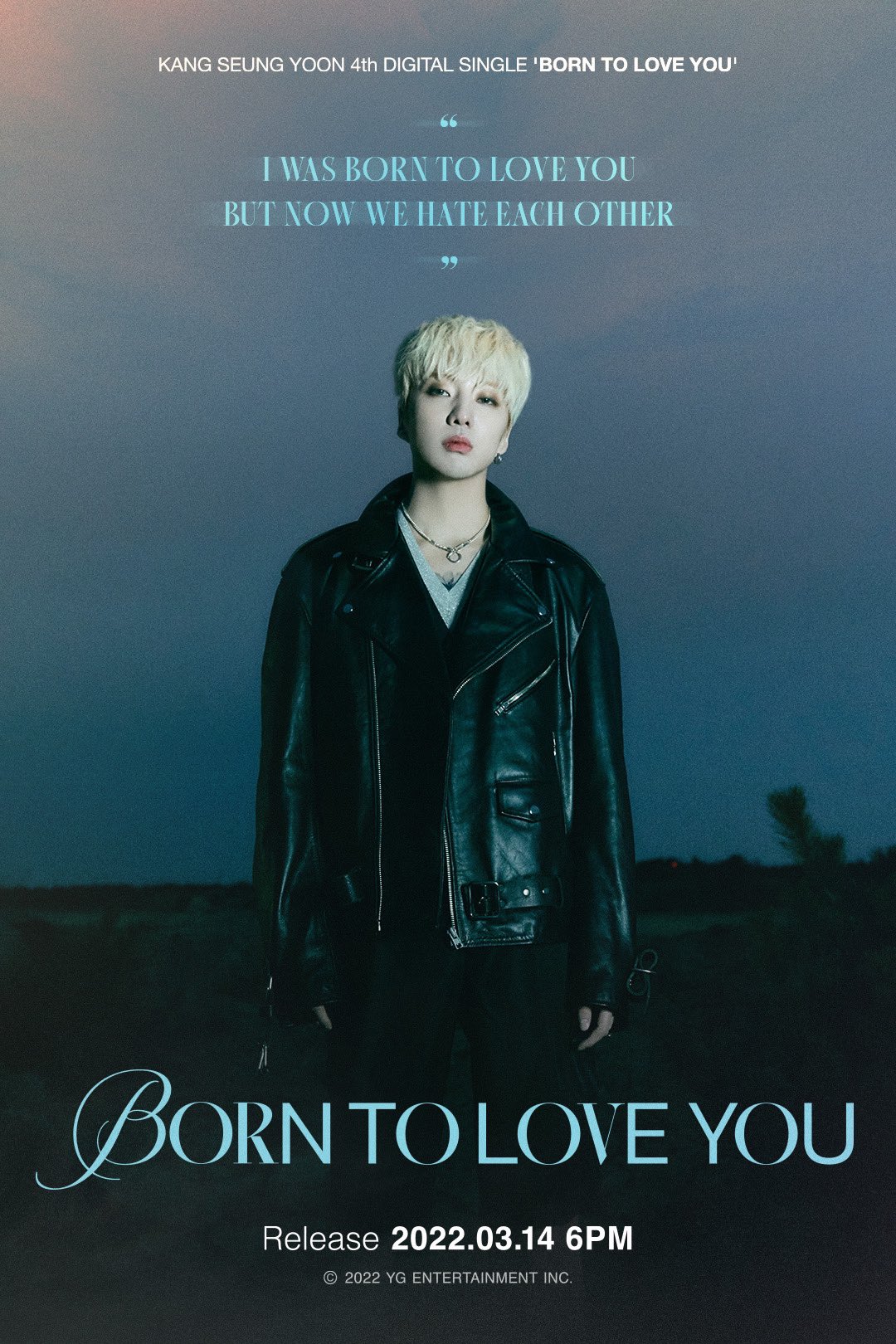 Yoon (윤) previously known as Seung Yoon (승윤) is a singer in a South Korean k-pop group WINNER since August 17, 2014, under YG Entertainment. He debuted as a soloist on July 16, 2013 with a digital single It Rains.
Stage Name: Yoon (윤)
Birth Name: Kang Seung Yoon (강승윤)
Birthday: January 21, 1994
Zodiac Sign: Aquarius
Height: 180 cm (5'11″)
Weight: 58 kg (128 lbs)
Blood Type: B
MBTI Type: ESFP
Instagram: @w_n_r00 / @y8n_l8ks_at
Facebook: OfficialSEUNGYOON
Twitter: @official_yoon_
YouTube: OfficialSEUNGYOON
Website: YOON / KANG SEUNG YOON
Yoon Facts:
– Born in Busan, South Korea.
– He is a leader, main vocalist, and a maknae in WINNER.
– He carries memorable things like pictures in his wallet.
– He doesn't like blind dates.
– He speaks in English and Japanese.
– In 2012 he graduated from Busan High School of the Arts.
– His hobbies are: reading books, playing billiards, drawing, photography, playing the guitar, and composing music.
– On his bucket list, he has visiting places he went to on tours with WINNER when they have more time.
– He adopted a shelter puppy named Thor.
– His special skill is songwriting.
– He likes fried rice.
– He said that he is a workaholic and ambitious.
– He majored in classical guitar in high school. During this time, he wanted to be a classical guitarist instead of a singer.
– He learned how to play the guitar in the eighth grade.
– Since 2020 he started reading books he received from fans.
– He likes taking pictures and experimenting with taking photos of objects and landscapes. He wants to make an inspiration book out of the photos he has taken.
– Former member Taehyun said that he admires Yoon for his positive attitude. He thinks that Yoon's maturity is his strength.
– He said that his weakness is singing delicately in softer tones. That's why he is envious of Jinu and anyone whose voice sounds sensuous.
– He personally prefers WINNER's song called "Fool" that is about regrets after the breakup over "Really Really".
– He said that he has weak hands. (WWIC 위너)
– He speaks in the Busan dialect.
– He cannot eat apples and peaches.
– He was a youth billiards player.
– He loves shoes and he clears out the ones he doesn't wear often.
– He is sharing the same bank account with his mother. (As of 2016)
– He is friends with ZICO, GOT7's JB, and Apink's Eunji.
– He was Busan's regional representative for billiard.
– He grew up as an only child with his mother since his father left them.
– He debuted as a soloist under YG Entertainment in 2013. After debuting with WINNER in 2014, his solo career was put on hiatus.
– His favorite ice-cream flavors are "Very Berry Strawberry" and "Shooting Star" from Baskin-Robbins Restaurant.
– He becomes very sensitive when his phone vibrates because of calls that he gets from CEO, managers, and members that make him nervous.
– During his solo career, he had a website kangseungyoon.co.kr that is no longer up.
– Before he became a leader of WINNER he was lazy and irresponsible.
– When he was young he dreamed of being a minister, a scientist, and a comic book writer.
– He got his start in the industry when he came in fourth place on Mnet's "Super Star K Season 2"  in 2010.
– In May 2020 Seungyoon got the King title in MBC "King of Masked Singer (KOMS)".
– He is the youngest king, the first and only YG idol to win on KOMS.
– Yoon's Ideal Type: "My ideal type is the one whom I like." in another interview he said "My type is very close to that of Seunghoon's. I like someone who has her own lifestyle and personality. Also, someone who tries her best to do everything, even if she cannot finish the job perfectly. I find that very attractive. About the looks… Actually, I think the proportion is important, so I will not discuss the appearances. A girl who has everything equally good is fine."
Drama Series:
Tomorrow (내일) | MBC / 2022 – Kang Woo-jin Cameo (Ep 4–5)
Kairos ( 카이로스) | MBC / 2020  – Im Geon Wook
YG Future Strategy Office (YG전자) | Netflix / 2018  – Himself
Part-Time Idol (비정규직 아이돌) | SBS / 2017 – Himself
Prison Playbook (슬기로운 감빵생활) | tvN, Netflix / 2017  – Lee Joo Hyung / Jean Valjean
Love for a Thousand More (천년째 연애중) | Naver TV Cast / 2016 – Yoo Joon Woo
We Broke Up (우리 헤어졌어요) | Naver TV Cast / 2015 – Ji Won Young
The Producers (프로듀사) | KBS2 / 2015 – Himself
High Kick! The Revenge of the Short Legged (하이킥! 짧은 다리의 역습) | MBC / 2011 – Kang Seung Yoon
profile made by ♡julyrose♡
(Special thanks to: Jane)
Note: Please don't copy-paste the content of this page to other sites/places on the web. If you use info from our profile, please kindly put a link to this post. Thanks a lot! 🙂 – Kprofiles.com
How much do you like Yoon?
Related: WINNER Members Profile
Latest Korean Comeback:
Do you like Yoon? Do you know more facts about him? Feel free to comment below.😊