YGX (Dance Team) Profile & Facts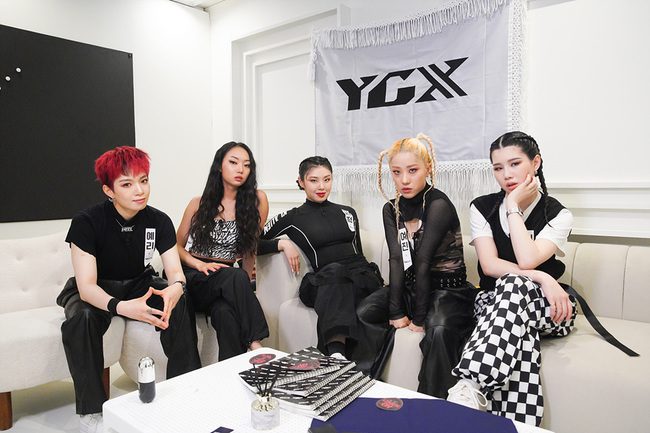 YGX (와이지엑스) is an all-female dance team formed for Mnet's survival show, Street Woman Fighter. The team consists of five members, four from NWX and one from Crazy.
YGX (Dance Team) Profile & Facts:
LEEJUNG LEE


Stage Name: LEEJUNG LEE (이리정)
Real Name: Lee Rijung (이리정)
Birthday: August 9, 1998
Zodiac Sign: Leo
Position: Leader, Main Dancer, Choreographer
Height: 160 cm (5'3″)
Weight: –
Blood Type: A
Nationality: Korean
LEEJUNG LEE Facts:
– She is Somi's, TWICE Nayeon and Momo's and BLACKPINK Rosé's dance teacher.
– She made ITZY's "Wannabe" and "ICY" dance choreographies.
– She also made TWICE's "Break Through", "Feel Special" and "Fancy" choreographies.
– MBTI: ENTP
– She joined Mnet's "Street Women Fighter" as YGX.
– She's a former member of JustJerk Crew.
– She has an older brother.
– Education: The King's Academy (Middle School / Graduated)
– Since elementary school, she has been interested in dancing while watching Wonder Girls and SNSD. At the age of 16, she began to learn dance professionally at a dance academy.
– About four years until her graduation from junior high school, she studied in Tennessee, USA.
– Her English name is Julia.
– She likes mint chocolate, Hawaiian pizza, Mexican food, Korean food, and rosé tteokbokki. When she goes to a cafe, she usually eats sweet drinks, and only drinks iced Americano when she's tired.
– She has been involved in sports such as swimming, skiing, and skating for a long time.
– She is Christian.
Yeojin


Stage Name: Yeojin (여진)
Real Name: Jeon Yeojin (전여진)
Birthday: October 9, 1994
Zodiac Sign: Libra
Position: Sub-Dancer
Height: 157 cm (5'1")
Weight: –
Blood Type: –
Nationality: Korean
YEOJIN Facts:
– She's the dance trainer of Son Yeonjae and SOMI.
– She is also a choreographer.
– She is a Hanyang University Institute for Future Talents Practical Dance professor.
– MBTI: ENFP
Jihyo


Stage Name: Jihyo (지효)
Real Name: Park Jihyo (박지효)
Birthday: October 22, 1996
Zodiac Sign: Libra
Position: Sub-Dancer
Height: 160 cm (5'2")
Weight: –
Blood Type: –
Nationality: Korean
JIHYO Facts:
– She is also a choreographer.
– She has the same name as TWICE's Jihyo, after Jihyo changed her name from Jisoo to Jihyo.
– She is MAMAMOO's and HWASA's dance teacher and dancer.
– She joined Mnet's "Street Women Fighter" as YGX.
– MBTI: ENFP
– Motto: "Trust me, love myself, be honest"
Isak Woo


Stage Name: Isak Woo (이삭우)
Real Name: –
Birthday: March 2, 1997
Zodiac Sign: Pisces
Position: Assist Dancer
Height: –
Weight: –
Blood Type: –
Nationality: Korean
Isak Facts:
– She joined CRAZY in 2021.
– She joined Mnet's "Street Women Fighter" as YGX with Leejung Lee, Yell, Jihyo and Yeojin of NWX.
– MBTI: ISFP
YELL


Stage Name: Yell (옐)
Real Name: Kim Yeri (김예리)
Birthday: March 23, 2000
Zodiac Sign: Aries
Position: Secondary (Lead) Dancer, Maknae
Height: 167 cm (5'6″)
Weight: 56 kg (123 lbs)
Blood Type: –
Nationality: Korean
Yell Facts:
– She is also a choreographer.
– She is a tomboy.
– She joined a lot of competitions and has a lot of awards.
– She has same name as Red Velvet's Yeri.
– She joined Mnet's "Street Women Fighter" as YGX.
– Education: Seoul Hoseo Arts and Practical College (entry student), Hanlim Multi Arta School (practical dance / graduated)
– She's known as "B-girl."
– She appeared in Kim Minkyu's "David Danced" music video.
– She's congenitally deaf. It started around the 2nd or 3rd grade of elementary school, and now it is said that she wears hearing aids in both ears.
– She's also in Gambler Crew.
– As a member of the Gambler Crew and a dancer under YGX, she says she only sleeps 2 hours a day.
– Motto: "Love, respect, peace"
made by irem
Note: Please don't copy-paste the content of this page to other sites/places on the web. Please do respect the time and effort the author put in compiling this profile. If you need/want to use info from our profile, please kindly put a link to this post. Thanks a lot! 🙂 – Kprofiles.com
Do you like YGX? Do you know any more facts about him? Feel free to comment down below. 🙂