T.O.P (Big Bang) Profile, Facts, and Ideal Type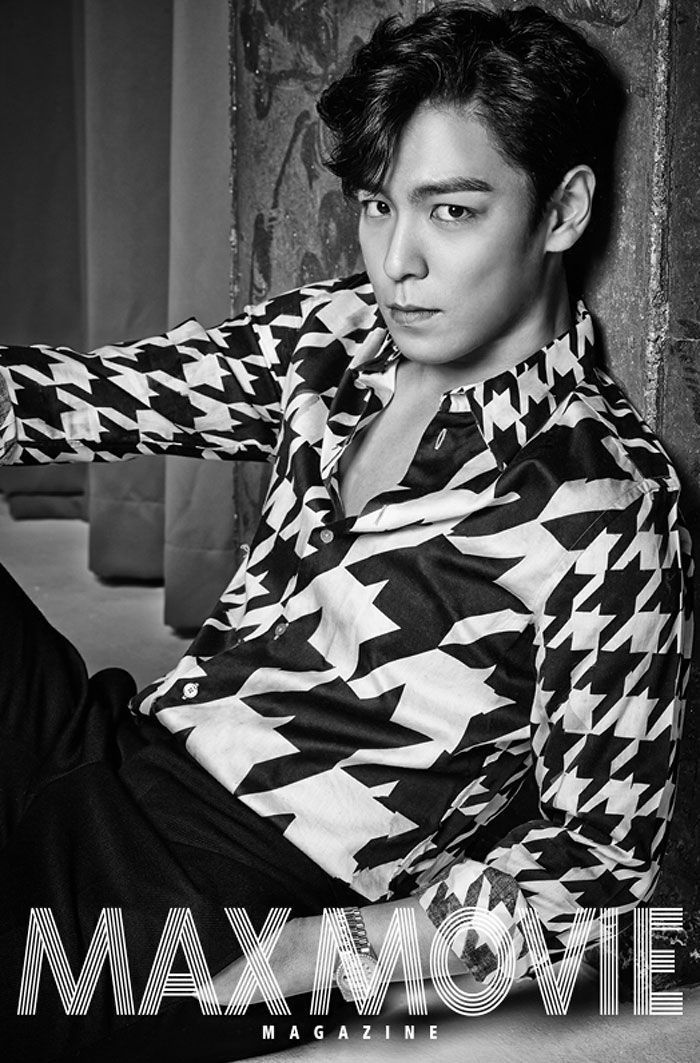 T.O.P (탑) is a solo singer and a member of the South Korean boy group Big Bang.
Stage Name: T.O.P (탑)
Birth Name: Choi Seung-hyun (최승현)
Birthday: November 4, 1987
Zodiac Sign: Scorpio
Birth Place: Seoul, South Korea
Height: 181 cm (5'11")
Weight: 65 kg (143 lbs)
Blood Type: B
Me2day Account: @topofbb
Instagram: @choi_seung_hyun_tttop
T.O.P. facts:
– His hometown is Seoul, South Korea.
– He has one sibling, an older sister named Choi Hye Yoon.
– He has know fellow member G-Dragon since childhood.
-He is under YG Entertainment.
– When he first auditioned for YG he was rejected because they said he was too overweight to be an idol. He was later accepted after loosing 20kg in 40 days.
– His position in Big Bang is as Lead Rapper, Vocalist, and Visual.
– He is in the Big Bang subunit GD&TOP with G-Dragon.
– His hobbies include: reading books, swimming, and do silly things.
– T.O.P is very stubborn.
– He used to sleepwalk when he was younger.
– He had his first kiss in the 7th grade by the Han River.
– He was not a very good student and got poor marks.
– T.O.P is able to calculate the number of calories in a food very quickly.
– He wears a lot of clothes when he sleeps.
-He has said that he would never date a fan.
– If he wasn't a musician he would do something in the fashion industry.
– Pink is his favorite color.
– He is the tallest member of Big Bang (181 cm/5'11").
– He got his stage name from former YG artists Se7en.
– Sushi, especially tuna sushi, is his favorite food.
– T.O.P is known as the jokester of the group.
– His nicknames include: Tabi, Bingu Top, Tempo, and Choom Top.
– Before joining YG, T.O.P was an underground rapper known as "Tempo".
– In 2003 he won Radio Star's "Rap Battle".
– Figure skater Kim Yuna is one of his childhood friends.
– If the members were all girls he would date Taeyang.
– He is the oldest member of the Big Bang.
– He prefers to wear clothing that is not revealing.
– He feels uncomfortable when people, other those close to him, touch him.
– T.O.P enlisted in the military on February 9, 2017, and served as a conscripted policeman.
– He was discharged from military on July 6th, 2019.
– He first wanted to become a rapper in 4th/5th grade after hearing music from American rapper Notorious B.I.G.
– He can beatbox.
– He has participated in writing and producing several Big Bang songs, and other songs he has featured on.
– He really likes eating sweets.
– He made his solo debut in 2010 with the song "Turn It Up".
– He enjoys collecting figurines because he likes talking to them.
– He attended Dankook University.
– His mother is #1 on speed dial.
– T.O.P is know for his deep voice.
– He has branched out into furniture design.
– He enjoys music from the English rock group Pink Floyd.
– He dislikes the phrase 'kpop'.  His reason being that he doesn't think we should designate music by who's it is.
– He frequently skipped or left school without shoes. He would even walk home barefoot if his shoes were taken away.
– He listens to classical music.
– When writing lyrics, T.O.P will edit what he has written hundreds of times.
– He gets inspiration for his songs from "Things that don't speak, beauty and pretty objects rather than people".
– He was the first kpop idol to make Growse Magazine's list of Top 200 Artists.
– In 2013 he was named one of the 'Hottest Sex Symbols' by Rolling Stone Magazine.
– While filming the movie "Commitment", he had to be admitted to the hospital after cutting his hand on a piece of glass during a combat scene.
– He has participated in OST's for the dramas: "Friend, Our Legend", "19", and "Secret Message".
– In 2017, T.O.P plead guilty to charges of marijuana usage and received a sentence of 2 years of probation.
– While awaiting his trial, T.O.P was hospitalized due to an overdose of his prescribed anxiety medication.
– In 2016 he held a charity art auction which raised 135 million Hong Kong Dollars.  A portion was donated to the Asian Cultural Council.
– He took part in the Ice Bucket Challenge and donated money to the Seungil Hope Foundation, which provides aid to those with ALS.
– In 2020 he donated 100 million won to the Hope Bridge National Disaster Association, which aided in the fight against COVID-19.
– He officially left YG Entertainment on February 7, 2022, but will still be participating in Big Bang.
– T.O.P.'s Ideal Type: "I'd like a woman that knows how to dress herself. Not only her physical appearance, but her manner of speech as well. Someone that's respectful to adults. Ah, I hate women that swear!"
T.O.P Filmography
Movies
-"Nineteen" (2009) as Seo Jeong-hun
-"71: Into the Fire" (2010) as Oh Jang-beom
-"Iris: The Movie" (2011) as Vick
– "Commitment" (2013) as Lee Myeong-hoon / Kang Dae-ho
-"Tazza: The Hidden Card" (2014) as Ham Dae-gil
-"Out of Control" (2017) as Tom Young
Dramas
-"I Am Sam" (2007) as Chae Mu-sin
-"Iris" (2009) as Vick
-"Secret Message" (2015) as Woo-hyun
List of Awards Received by T.O.P
For His Role in "71: Into The Fire"
-Hallyu Popularity Award at the 47th Grand Bell Awards
-New Icon (Movie) Award at the Style Icon Awards
-Best New Actor and Popularity Award at The 31st Blue Dragon Film Awards
-Best New Actor Award at the Max Movie Awards
-Best New Actor and Popularity Award at the 47th Baeksang Arts Awards
Other
-Rookie Award at the  17th BIFF Asia Star Awards (For his role in "Commitment")
-Visual Cultural Award at the Prudential Eye Awards
Note: Please don't copy-paste the content of this page to other sites/places on the web. Please do respect the time and effort the author put in compiling this profile. If you need/want to use info from our profile, please kindly put a link to this post. Thank you.
Profile Made By ♥LostInTheDream♥
How Much Do You Like T.O.P?
You may also like: T.O.P Discography
Latest Korean Comeback:
Do you like T.O.P?Do you know more facts about him?Feel free to comment down below.