Jin (Lovelyz) Profile and Facts; Jin's Ideal Type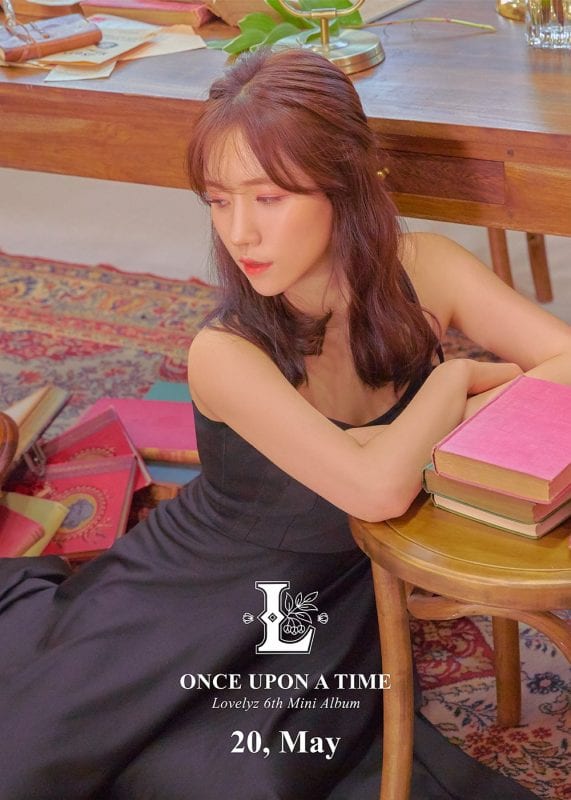 Stage Name: Jin
Birth Name: Park Myung Eun
Position: Main Vocalist
Place Of Birth: Busan, South Korea
Birthday: June 12, 1996
Zodiac sign: Gemini
Height: 165 cm (5'5″)
Blood Type: B
Jin facts:
– JIN was born in Seoul but her parents are from Busan so she picked up the dialect accent. Her dialect comes out when she's on the phone with her mom. [Ilgan Sport's DrunkDol Interview]
– JIN went to Korea Arts High School.
– She had been a trainee since her middle school years.
– Jin was a vocalist in her school band.
– Her hobbies are listening to music and harmonizing
– She debuted as a solo artist in 2013
– She has released a single in 2013, "Gone".
– She performed with INFINITE H's in INFINITE's That Summer 2's concert.
– She was the one who dance with Hoya in INFINITE's Man in Love Performance for Gayo Daejun.
– JIN thinks her hands are the most attractive part of her body.
– JIN got caught after secretly using the messenger that was prohibited after debuting by a message sent by Woollim's CEO. [New Yang Nam Show 170406]
– In their debut stage, JIN got a stomachache because she had excessive gas in her stomach before performing which turned out after being examined. [New Yang Nam Show 170406]
– JIN alcohol tolerance is one bottle of soju or two cans of beer. [Ilgan Sport's DrunkDol Interview]
– JIN and Jisoo share a room. [Ilgan Sport's DrunkDol Interview]
– When they make a lot of money, JIN wants to start a business for her parents. [Ilgan Sport's DrunkDol Interview]
– JIN has 4D personality.
– JIN's career wish is to open a fruit store with her future husband.
– According to Mijoo, JIN does things that no one understands.
– Most awkward member as picked by the members.
– JIN has the most variety skills as picked by the members.
– The last member of "The Three Musketeers", the 3 Lovelyz members who trained the longest (with Baby Soul & Jiae).
– JIN's favorite colors are white and black.
– JIN's favorite foods are spaghetti, mom's seaweed soup, dad's galbijjim, and tteokbokki.
– JIN dislikes sashimi.
– She loves Snoopy.
– JIN has Buzz Lightyear and Woody dolls.
– She likes it when people call her "Myungeun-ah!".
– Woollim's director got her stage name JIN from a Japanese video game he was playing.
– JIN role models are Lee Sungkyung and Park Boram.
– JIN ideal type is someone hardworking who is cold outside but with a warm heart.
Note: Please don't copy-paste the content of this page to other sites/places on the web. If you use info from our profile, please kindly put a link to this post. Thanks a lot! 🙂 – Kprofiles.com
(Special thanks to Yuki Hibari, Tae TaeMinniex,
Mashishine💖 Lovelinus)
Do you like Jin? Do you know more facts about her? Feel free to comment below. 🙂