Squid Game (오징어게임)


Squid Game (오징어게임) is an Action-thriller drama starring: Lee Jungjae, Park Haesoo, and Wi Hajoon. The show premiered on September 17th, 2021, on Netflix.
Drama Name: Squid Game (English Title)
Native Title: 오징어게임 (Ojingeo Geim)
Other Titles: Round Six, The Squid Game, Squid Games, Cuttlefish Game, Ojingeo Geim, Round 6
Release Date: September 17th, 2021
Genre: Drama, Action, Adventure, Suspense, Thriller
Network: Netflix
Episodes: 9
Rating: 18+
Air Times: Friday at 04:01  (KST)
Show Duration: 32–63 min
Director | Writer: Hwang Dong-hyuk
Synopsis:
Seong Gihun (Lee Jungjae) gets fired from his job. His life is miserable. He hears about a secret survival game where 456 people, who have all struggled financially in life, are invited to play a mysterious survival competition named "Squid Game". He decides to take part in the game. Meanwhile, Cho Sangwoo (Park Haesoo) is like a brother to Seong Gihun and vice versa. They grew up in the same neighborhood. Despite his poor family background, Cho Sangwoo graduated from a prestigious university and found a good job. He now faces a crisis, due to the misappropriation of company funds. He decides to take part in the secret survival game with Seong Gi-Hun. Competing in a series of traditional children's games but with deadly twists, they put their lives at risk to compete for a ₩45.6 billion (US$38.5 million) prize, for which there will only be one winner. Hwang Junho (Wi Hajoon), a police officer, is searching for his lost brother where his only clue is the "Squid Game". "Squid Game" is the name of a street game Gihun and Sangwoo played together when they were young. It's quite a physical game that only ends when there's a final winner, much like the survival game they play now. It's named as such because players are to draw different geometric shapes on the ground, which, as a whole, look like a squid.
Main Cast:
Lee Jung-Jae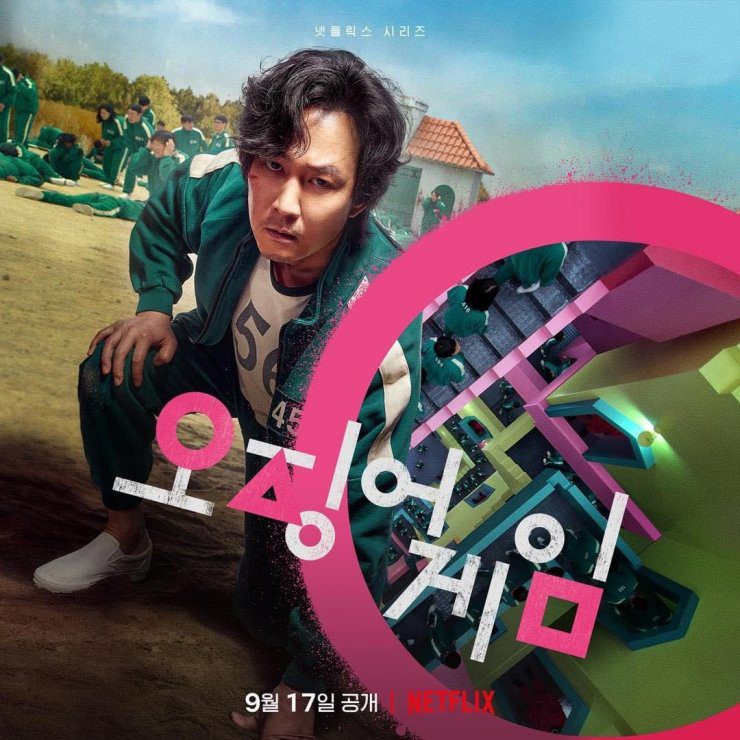 Role Name: Seong Gi-Hun | "No. 456" (성기훈 | "456호")
Birth Name: Lee Jung-Jae (이정재)
View full Lee Jungjae profile… 
Park Hae-Soo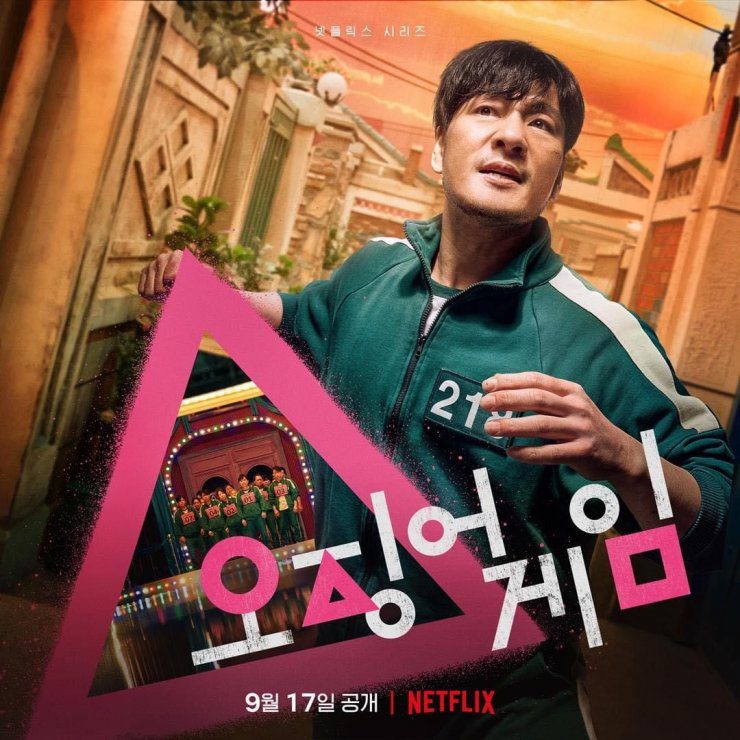 Role Name: Cho Sang-Woo | "No. 218" (조상우 | "218호")
Birth Name: Park Hae-Soo (박해수)
View full Park Haesoo profile… 

Wi Ha-Joon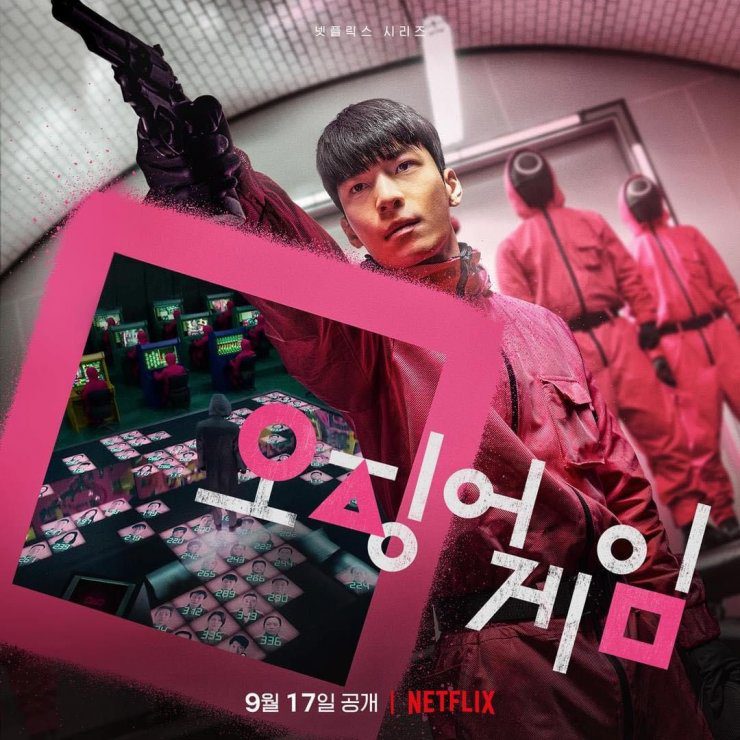 Role Name: Hwang Jun-Ho (황준호)
Birth Name: Wi Ha-Joon (위하준)
View full Wi Hajoon profile… 
Main Supporting Cast:
Ho Yeon-Jung


Role Name: Kang Sae-Byeok | "No. 067" (강세벽 | 067호)
Stage Name: Ho Yeon Jung  (호연정)
Birth Name: Jung Ho-Yeon (정호연)
View full Ho Yeon Jung profile… 

Supporting Cast: 
Ali Abdul | "No. 199" (알리 압둘 | "번호 199") Played by: Anupam Tripathi (아누팜 트리파티)
Oh Il Nam | "No. 001" (오일남 | "번호 001") Played by: Oh Young Soo (오영수)
Jang Deok Soo | "No. 101" (장덕수| "번호 101) Played by: Heo Sung Tae (허성태)
Han Mi Nyeo | "No. 212" (한미녀 | "넘버 212") Played by: Kim Joo Ryoung (김주영)
Byeong Ki | "No. 111" (병기| "번호 111") Played by: Yoo Sung Joo (유성주)
Ji Yeong | "No. 240" (지영 | "번호 240") Played by: Lee Yoo Mi (이유미)
Kim Mi Ok | "No. 107" (김미옥 | "번호 107") Played by: Park Sun Ah (박선아)
Oh Yeong Uk | "No. 118" [Ep. 1] (오영욱 | 번호 118 [1화]) Played by: Hong Woo Jin (홍우진)
Jung Min Tae | "No. 322" (정민태 | "번호 322") Played by: Im Ki Hong (임기홍)
Park Ju Un | "No. 369" (박주운 | "번호 369") Played by: Yoon Seung Hoon (윤승훈)
Oh Mal Soon [Gi Hoon's mother] (오말순 [기훈 어머니]) Played by: Kim Young Ok (김영옥)
Profile by: Chonsol6510
Note: Please don't copy-paste the content of this page to other sites/places on the web. If you use info from our profile, please kindly put a link to this post. Thanks a lot! 🙂 – Kprofiles.com
Note 2: Please use spoiler tags in the comments if there is a chance your comment might contain some spoiling of the show, thank you! (Just wrap the new <spoiler></spoiler> tag around your comment.)
How would you rate "Squid Games" ?
K-Drama Trailer:
Do you like Squid Game? Feel free to comment down below! 🙂