Songsun (TRI.BE) Profile & Facts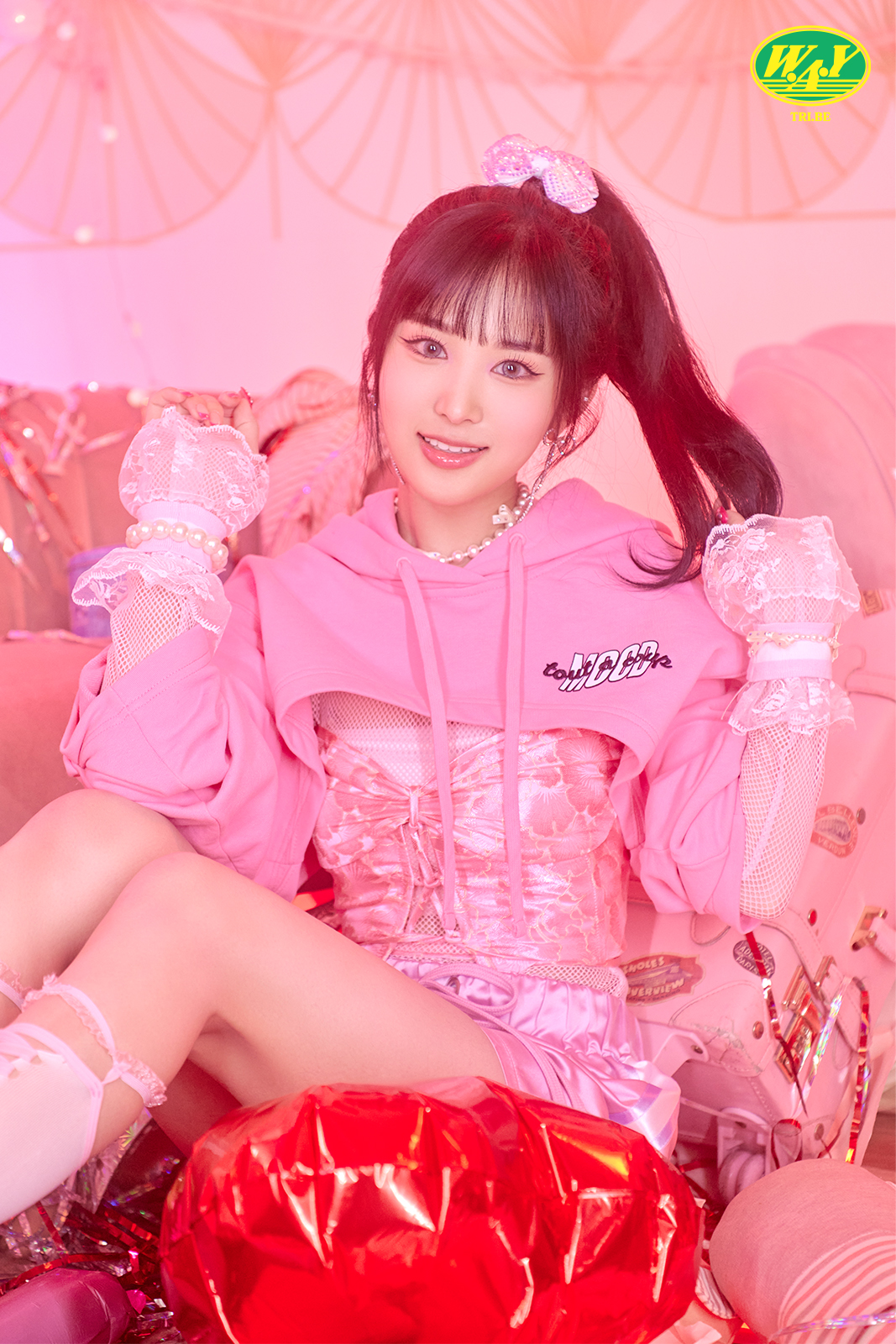 Songsun (송선) is a member of the girl group TRI.BE.
Stage Name: Songsun (송선)
Birth Name: Kim Song-sun (김송선)
Position: Leader, Main Vocalist, Lead Dancer
Birthday: March 22, 1997
Zodiac Sign: Aries
Height: ~160 cm (5'3″)
Weight: 42 kg (92 lbs)
Blood Type: A
Nationality: Korean
Songsun Facts:
— She was the seventh and last member to be revealed. She temporarily left the group for a brief period, but then returned
— Nickname: Ssongshu
— Her cousin is Girls' Generation's Yuri
— Yuri at first wasn't fully supportive of her career choice since being an idol is not easy, but now she's supporting her. She also gave her precious advice on idol life
— She was a trainee for eight years prior to debut
— She and Hyunbin were trainees under Banana Culture and were supposed to debut in their new girl group but that never happened as they, along with fellow trainee Nayoung, all left the company. She, in particular, felt mentally exhausted and had since lost hope in debuting
— EXID's LE, who helped producing the group's debut song, thinks she's similar to Hyerin
— She describes herself as a bright and positive person
— Her main goal for 2021 is to win a Rookie of the Year Award with TRI.BE
— Her best grade in school was first place
— She's a hard-working person
— She has great singing (especially when it comes to singing acoustic versions of songs and musical songs) and dancing skills
— She's also good at acting and designing
— She can play the piano
— Her most recent interests are speaking English and singing songs in her style
— She likes rice cakes
— She also likes writing in her diary, making Lego, collecting miniatures, recording songs, writing lyrics and lying in her bed
— She often uses her phone before sleeping
— Her favorite colors are red and blue
— Her favorite season is spring
— Her favorite foods include tteokbokki, kimchi stew, her mother's kimchi fried rice, gopchang intestines, pork (especially stir-fried spicy pork), pizza and chicken
— Her favorite movies are Be With You (2018 ver.) and Despicable Me
— Her favorite dramas are Goblin, Oh My Ghost, Another Oh Haeyoung, Melo is My Nature and It's Okay Not to Be Okay
— Her favorite song is Galaxy by Taeyeon
— If she had to choose what animal character she'd like to be, she'd be a hamster
— She's the shortest member
Note: Please don't copy-paste the content of this page to other sites/places on the web. Please do respect the time and effort the author put in compiling this profile. If you need/want to use info from our profile, please kindly put a link to this post. Thank you.
* Her position is currently inferred
profile made by midgehitsthrice
Do you like Songsun? Do you know any more facts about her? Feel free to comment down below