SBFIVE Members Profile: SBFIVE Facts; SBFIVE Ideal Type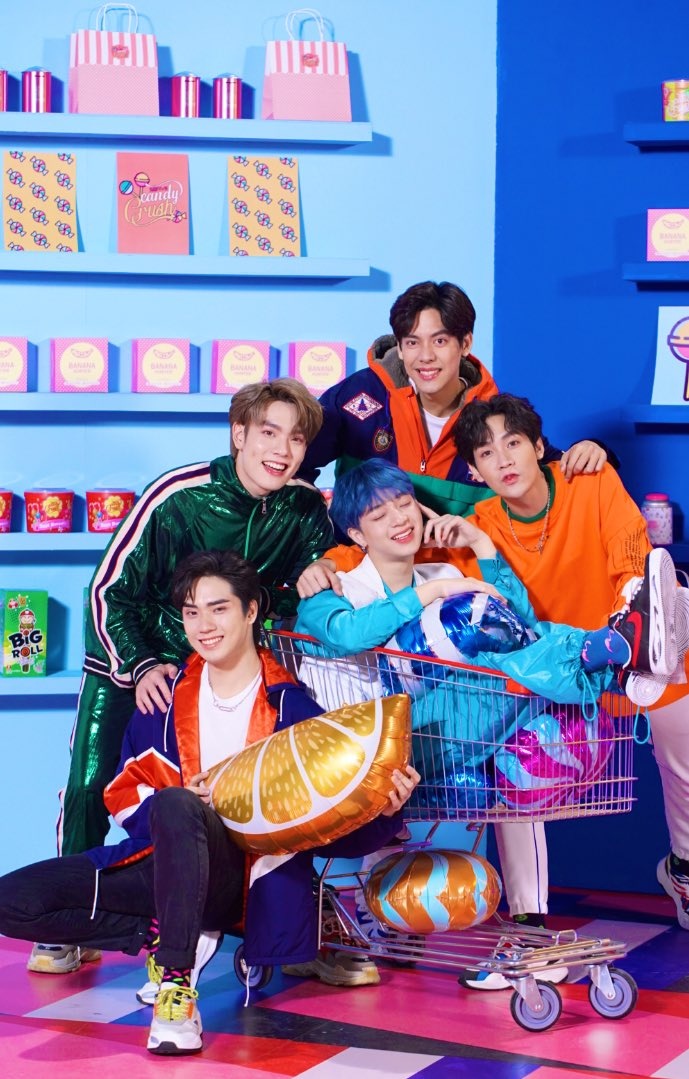 SBFIVE (เอสบีไฟว์) is a Thai boy group consisting of 5 members: Kimmon, Copter, Bass, Tee and Tae. They are under Starhunter Studio and debuted on February 6, 2018. They were all in the Thai drama series
"2 Moons The Series".
SBFIVE Fandom Name: High Five
SBFIVE Fandom Color: –
SBFIVE Official Accounts:
Facebook: Starhunterstudio
Twitter: starhunter_ent
Youtube: STAR HUNTER STUDIO
SBFIVE Members Profile:
Tae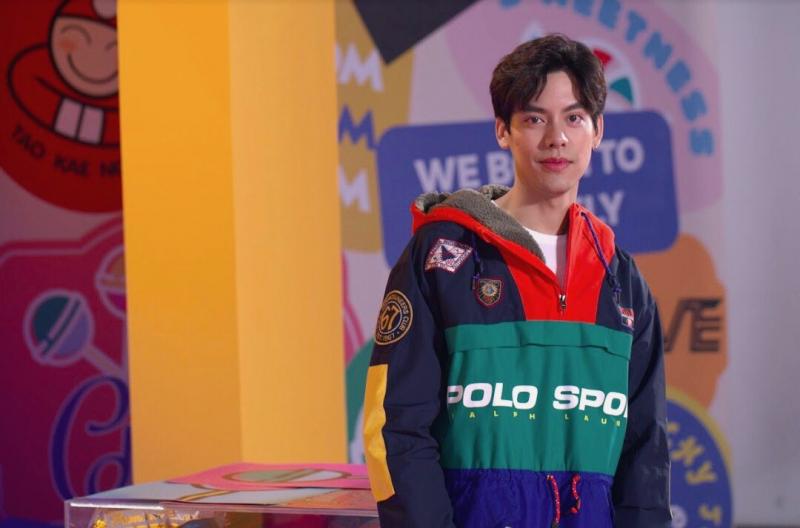 Nick Name: Tae (เต้)
Birth Name: Darvid Kreepolrerk (ดาวิชญ์ กรีพลฤกษ์)
Position: Vocalist
Birthday: December 26, 1990
Thai Zodiac Sign: Sagittarius
Western Zodiac Sign: Capricorn
Birthplace: Thailand
Height: 185 cm
Weight: 63 kg
Instagram: @tae_darvid
Twitter: @tae_darvid
Tae Facts:
– His nickname from fans is Khun Luang, which means "Royal height"
– His fans call himself his "domestic wives"
– He loves all parts of his body, but his favorite are his eyebrows
– He has a simple clothing style; T-shirt, jeans and sneakers
– He loves teasing his friends, but when he meets someone new he becomes very polite and serious
– Three must have items of his are a watch, a hat, and his cellphone
– His favorite social media is Facebook
– He likes to go to temples and pray
– He doesn't have a motto in life, but if he had to choose one it would be "Do your best today"
Kimmon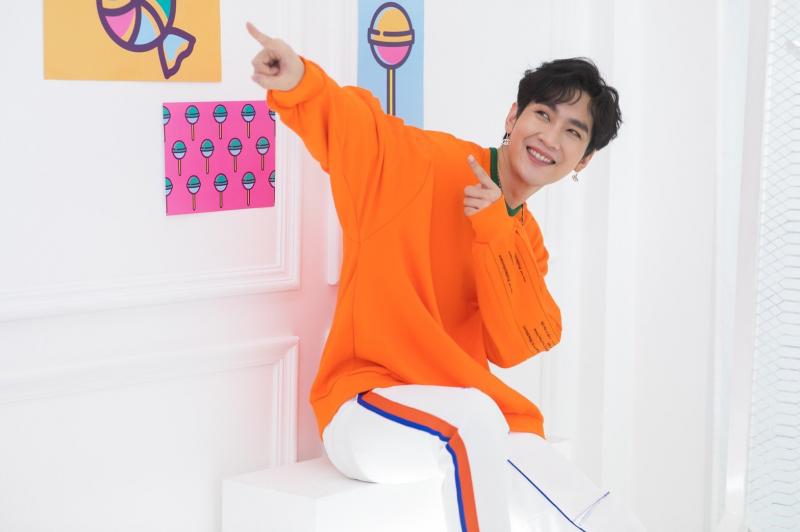 Nick Name: Kim (เกิด), Kimmon
Birth Name: Varodom Khemmonta (วโรดม เข็มมณฑา)
Position: Leader, Vocalist
Birthday: April 1, 1991
Thai Zodiac Sign: Pisces
Western Zodiac Sign: Aries
Birthplace: Thailand
Height: 184 cm
Weight: 68 kg
Instagram: @kimmon.dj
Twitter: @KiimMon
Kimmon Facts:
– He failed his first year of university, but he was convinced that the faculty he choose was too boring
– He wanted to become a teacher like his mother
– His favorite part of his body is his nose
– His clothing style is casual
– He oten goes to the night market to buy clothes
– He likes coffee
– His favorite animal is dogs
– He was in a group called BUFF4
– It's important to him to have his earrings, Buddha amulet and shoes
– He and Copter were a couple known as KimCop in 2Moons
– His motto is: "Bad things happen to make people strong"
Tee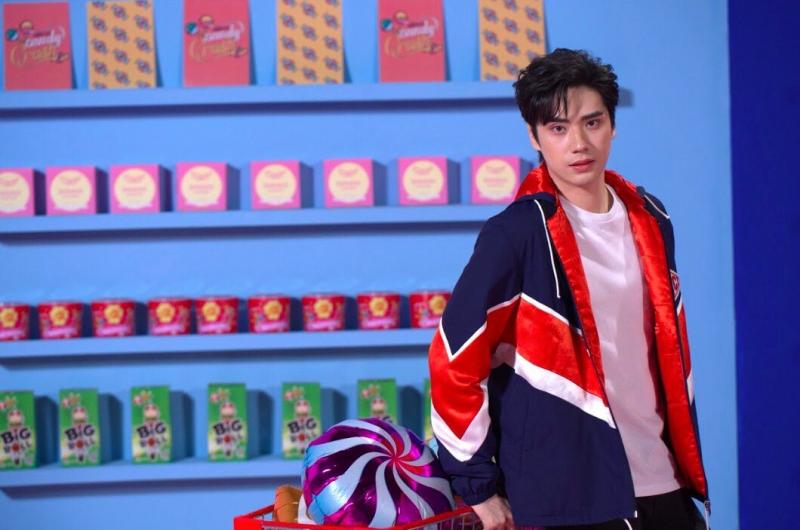 Nick Name: Tee (ตี๋)
Birth Name: Thanapon Jarujittranon (ธนพล จารุจิตรานนท์)
Position: Vocalist
Birthday: December 5, 1994
Thai Zodiac Sign: Scorpio
Western Zodiac Sign: Saggitarius
Birthplace: Thailand
Height: 178 cm
Weight: 63 kg
Instagram: @tee_jaruji
Twitter: @Tee_Jaruji
Tee Facts:
– Studying is important to him
– His three to-go items are a watch, his portfolio, and his bracelet
– His favorite dessert is fruit and Custard cake
– His favorite fruit is Coconut, Watermelon, Melon, Papaya and Mango
– He's allergic to preservatives
– He loves video games
– He often buys lottery tickets but never wins
– He promised his fans that if he ever wins, he'd treat them for dinner
– He is often teased online by fans and colleagues
– One of his hobbies is playing around with Tae's fans
Copter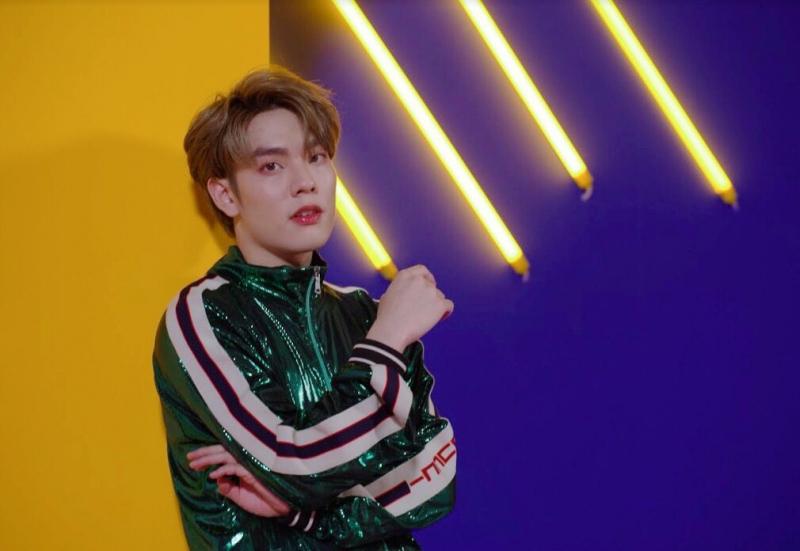 Nick Name: Copter (คอปเตอร์)
Birth Name: Panuwat Kerdthongtavee (ภานุวัฒน์ เกิดทองทวี)
Position: Rapper, Vocalist
Birthday: January 31, 1997
Thai Zodiac Sign: Capricorn
Western Zodiac Sign: Aquarius
Birthplace: Thailand
Height: 175 cm
Weight: –
Blood Type: B
Instagram: @ccopter
Twitter: @CTR2DAB
Copter Facts:
– He collects shoes and figures of Gundam
– His favorite body part is his dimples
– When he was a child, he wanted to become an astronaut
– His style is simple; T-shirt and a pair of jeans
– He likes the black and white look
– He likes to go to Tachai island because of the white sand and transparent sea
– If he could have a superpower, he wants to be able to fly, because he hates the traffic in Bangkok
– He has two older sisters
– He and Kimmon were a couple known as KimCop in 2Moons
– His ideal girl: Someone with a lot of charms
Bass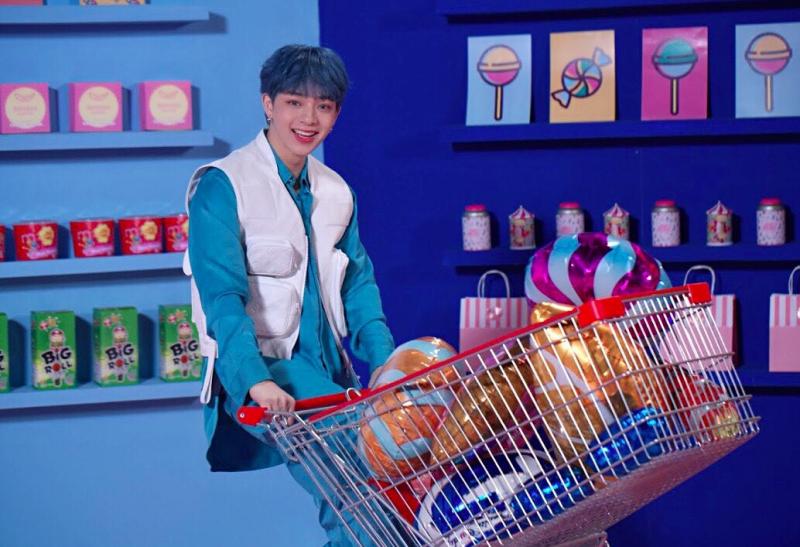 Nick Name: Bass (บาส)
Birth Name: Suradet PiniwatSuradet Piniwat (สุรเดช พินิวัตร์)
Position: Vocalist, Youngest
Birthday: March 4, 1999
Thai Zodiac Sign: Aquarius
Western Zodiac Sign: Pisces
Birthplace: Thailand
Height: 178 cm
Weight: 66 kg
Instagram: @bbasjtr
Twitter: @bastjr
Bass Facts:
– He loves to make people laugh
– His favorite food is pig cutlet and fried eggs
– His favorite animal is dogs, and his least favorites are snakes and cockroaches
– He plays ping pong
– He wants to travel abroad
– He loves being at home
– He plays the guitar
– His ideal type: Someone with clear skin and a sweet smile
Note: Please don't copy-paste the content of this page to other sites/places on the web. If you use info from our profile, please kindly put a link to this post. Thanks a lot! 🙂 – Kprofiles.com
Made by: xiumitty
(Special thanks to: Lianne Baede)
Who is your favorite SBFIVE member?
Latest comeback:
Do you like SBFIVE? Do you know more facts about them? Feel free to comment down below.