Roshin (JWiiver) Profile and Facts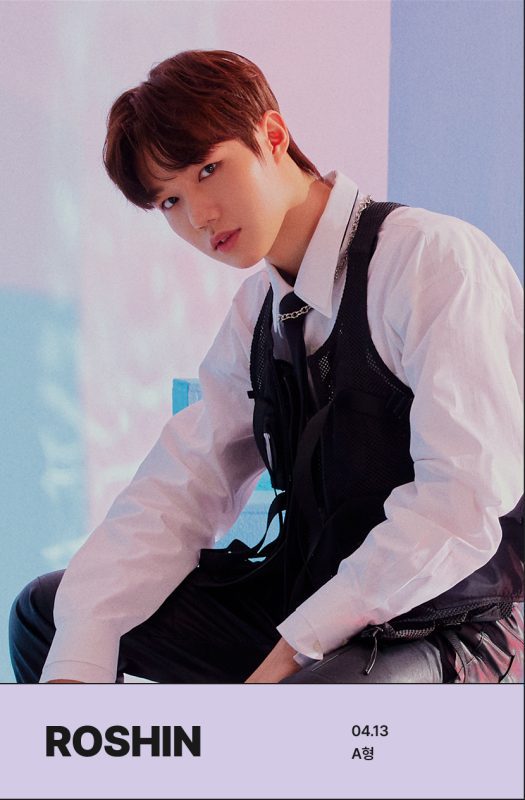 Roshin (로신) is a member of JWiiver under Starweave Entertainment.
Stage Name: Roshin (로신)
Birth Name: Bae Sijun (배시준)
Birthday: April 13, 2001
Zodiac Sign: Aries
Height: N/A
Weight: N/A
Blood Type: A
Nationality: Korean
MBTI: ESFJ
Instagram: @bae_si_jun
Roshin Facts:
– He's from Daegu, South Korea.
– His main specialty is vocals.
– Education: Hanlim Multi Art School.
– His motto: "To make our held hands warm, our likeminded hearts must be warm".
– He was a contestant of World Klass, but didn't make it to the final line up.
-He eats an apple a day.
-Him and Raots are the most old fashioned members.
– He in charge of being the group's "happy energy".
– He loves using the cat set emojis.
– He's a romantic.
– He likes romance movies
– He was a trainee under n.CH Entertainment. He presumably left after being eliminated from World Klass.
– He also trained in musical acting.
– He can play the piano and the guitar.
– He was officially revealed on August 31, 2020.
-He transferred high schools 3 times to become a trainee.
– He is one of the members from the original pre-debut line-up.
-His motto is 'In order to be comfortable with each other, the mind of the Guajoo house must be blue.'
-His nickname is 배시시.
-His hobby is finding a good healthy bakery.
-His specialty is piano and music.
-His TMI is that he is using a cup given to him by a fan.
-He likes red bean paste and sweet pumpkin.
-His dislikes sauces that are too salty or too sweet.
-He relieves stress by eating his favorite foods.
-His role model is IU.
-He has the best chemistry with Gabin and Rihan.
-He wants to try acting and being in a musical.
-His happiest moment was meeting fans after debuting.
-His favorite song is Bad by Christopher.
-He would take Rihan with him to a deserted island because he is good at climbing trees.
-His one line diary is 'I'm having a happy day today!'
-His message to fans is 'I miss you and I am always worried about how I can deliver my heart. Have a great day. I love you all.'
– Prologue Film: Reveal the members | Roshin
Note: Please don't copy-paste the content of this page to other sites/places on the web. Please do respect the time and effort the author put in compiling this profile. If you need/want to use info from our profile, please kindly put a link to this post. Thanks a lot! 🙂 – Kprofiles.com
Profile made by: emmalily
(Special thanks to sunniejunnie, midgehitsthrice, Lou<3)
Related: JWiiver Profile
Do you like Roshin? Do you know any more facts about him? Feel free to comment down below.