Printemps Members Profile and Facts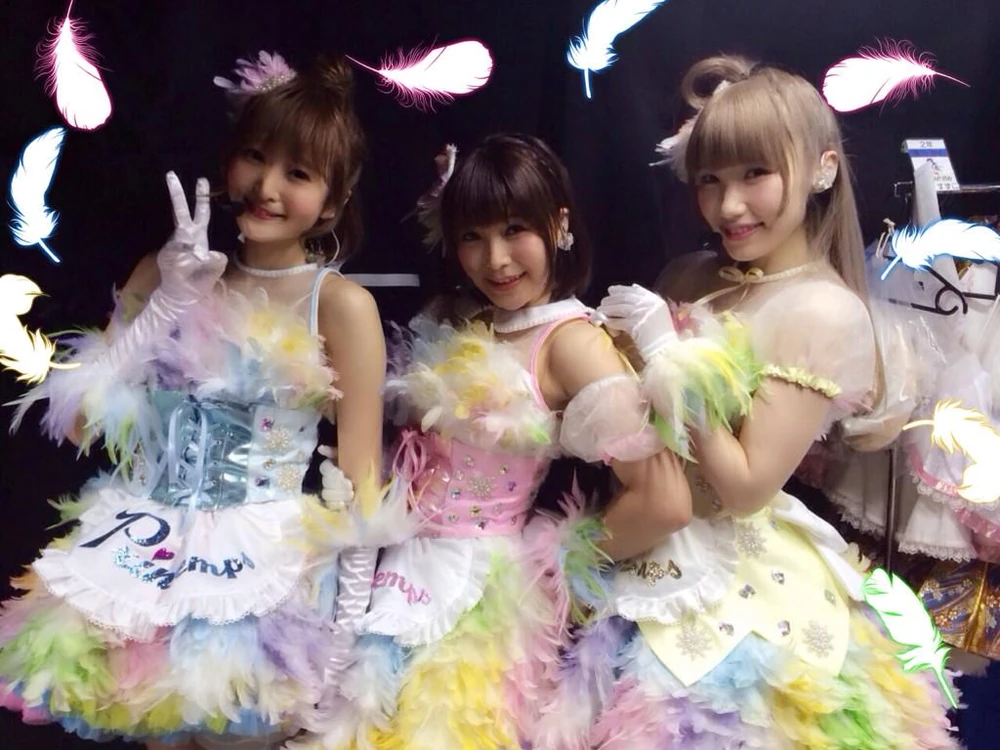 Printemps was a 3-membered girl group from the Love Live! franchise. They were a sub-unit of the girl group μ's. They disbanded in 2016 following the disbandment of μ's. They debuted on May 25, 2011 with the single "Love marginal". Their group name means "spring" in French, which is meant to symbolize their cheerfulness like a ray of sunshine in spring.
Printemps Members Profile:
Emi Nitta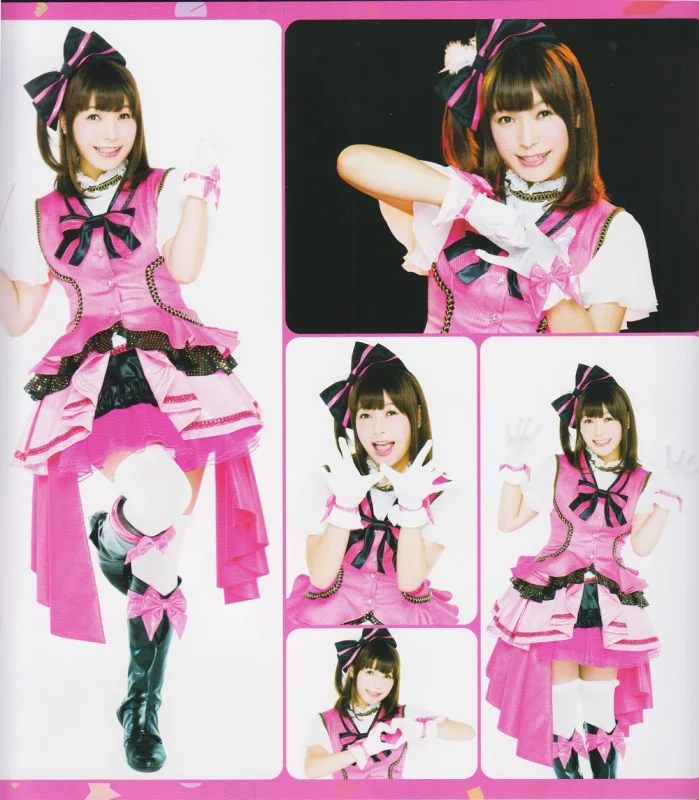 Plays: Honoka Kosaka
Position: Leader
Colour: Orange
Birthday: December 10, 1985
Zodiac Sign: Sagittarius
Height: 153cm (5'0″)
Blood Type: B
Instagram: tnstagram1210
Twitter: nittaemi85
Blog: nittaemi.exblog.jp
Website: eminitta.jp
Emi Nitta Facts:
– Her hobbies are visiting different cafes, karaoke and researching about dinosaurs.
– She is the eldest of four siblings.
Aya Uchida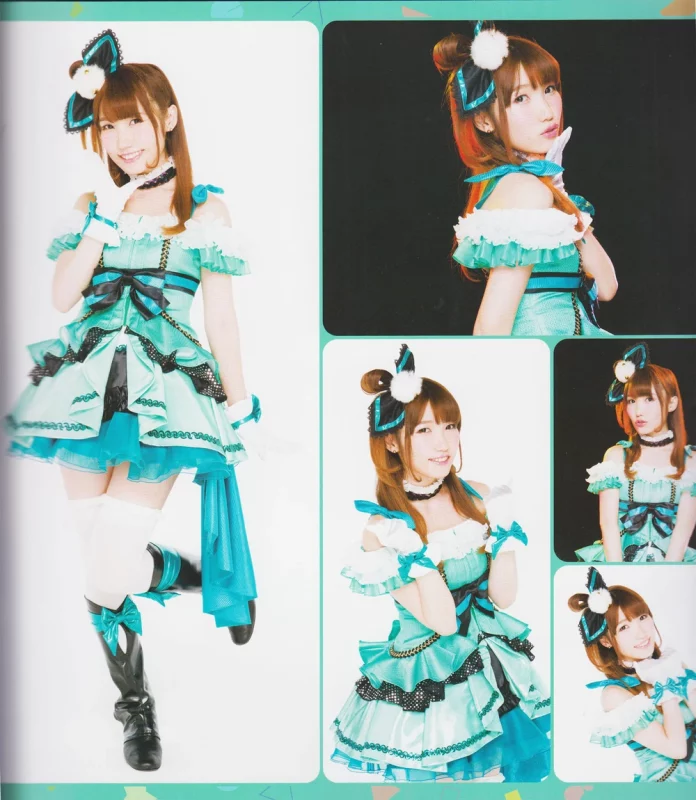 Plays: Kotori Minami
Position: –
Colour: Grey
Birthday: July 23, 1986
Zodiac Sign: Leo
Height: 156 cm (5'1″)
Blood Type: O
Instagram: aya_uchi_da
Twitter: aya_uchida
Blog: aya_uchida
Website: aya-uchida.net
Aya Uchida Facts:
– As a child, she was a huge fan of Sailor Moon and always wished that she could be like Sailor Moon.
– Her hobbies include making paper-cranes, accessories and sweets such as Gateau Chocolate, Decoration Roll Cakes and Apple Pies.
– She collects back goods and likes to read books.
– She has her driver's license.
Yurika Kubo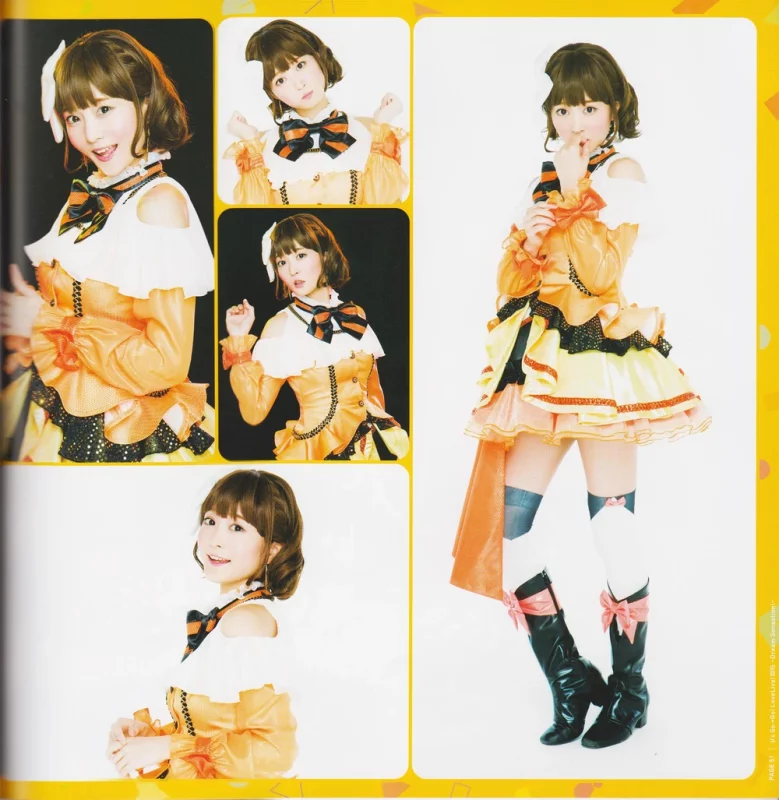 Plays: Hanayo Koizumi
Position: –
Colour: Green
Birthday: May 19, 1989
Zodiac Sign: Taurus
Height: 163 cm (5'4″)
Blood Type: A
Instagram: shi_ka_co
Twitter: INFO_shikaco
Facebook: Shikaco.Official
Website: shikaco.jp
Yurika Kubo Facts:
– Her favourite anime include Naruto, Hamtaro and Pokémon.
– Like her character Hanayo, she has bad eyesight.
– She likes taking long walks, doing karaoke and watching anime.
Note: Please don't copy-paste the content of this page to other sites/places on the web. Please do respect the time and effort the author put in compiling this profile. If you need/want to use info from our profile, please kindly put a link to this post. Thanks a lot! 🙂 – Kprofiles.com
made by cutieyoomei
Who is your Printemps oshi?
Latest Release:
Who is your Printemps oshi? Do you know more facts about them? Feel free to comment below. 🙂