'Play Game: Holiday' (Weeekly) Album Info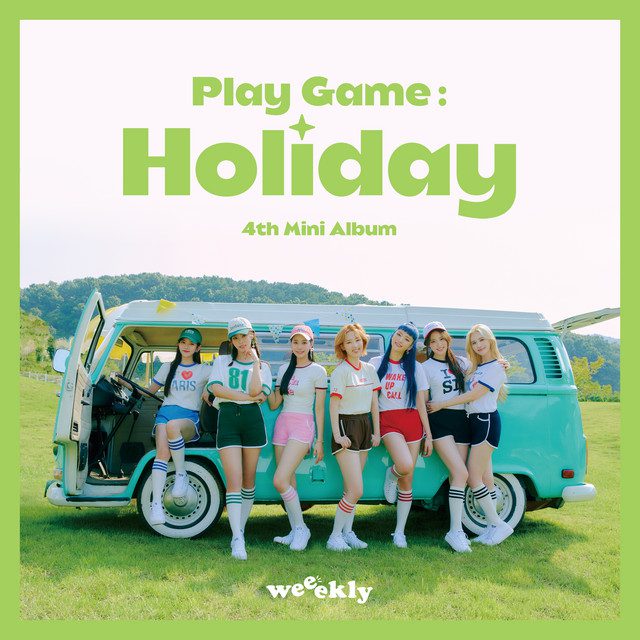 'Play Game: Holiday' is the fourth extended play by  Weeekly. It was released on August 4, 2021 by Weeekly under Play M and distributed by Kakao Music. The album contains five tracks, including the title track "Holiday Party".
Artist: Weeekly
Released: August 4, 2021
Type: EP
Recorded: 2021
Genre: Dance pop
Length: 17:00
Label: Play M, Kakao Music
Writer(s): Lee Seu-ran, Jo Yoon-kyung, Lee Hyun-sang and many others
Producer(s): Lee Hyun-sang, Cazzi Opeia, Ellen Berg and many others
Track List:
1. Weekend – 3:15
2. Check It Out – 3:26
3. Holiday Party – 3:09
4. La Luna – 3:37
5. Memories Of Summer Rain – 3:31
Video Links:
Holiday Party MV
MV Teaser
Play Game: Holiday highlight medley
Holiday Party Concept Film: Soojin, Monday, Jihan, Jiyoon, Soeun, Zoa, Jaehee
Holiday Party Performance Ver.
Holiday Party MV Behind
Holiday Party Recording Behind
Holiday Party Directors Cut
Holiday Party Bubble Scene B Roll
Holiday Party Golf Scene B Roll
Play Game With Weeekly Stage: 1, 2, 3
Holiday Party Stage Clip
Holiday Party Dance Practice
Holiday Party Mcountdown: 1, 2
Holiday Party Music Bank: 1, 2, 3
Made By: luviefromis
What's your favorite track in 'Play Game: Holiday' by Weeekly?
What's your favorite track in 'Play Game: Holiday' by Weeekly? Feel free to comment below! 🙂