NICK & SAMMY Members Profile: NICK & SAMMY Facts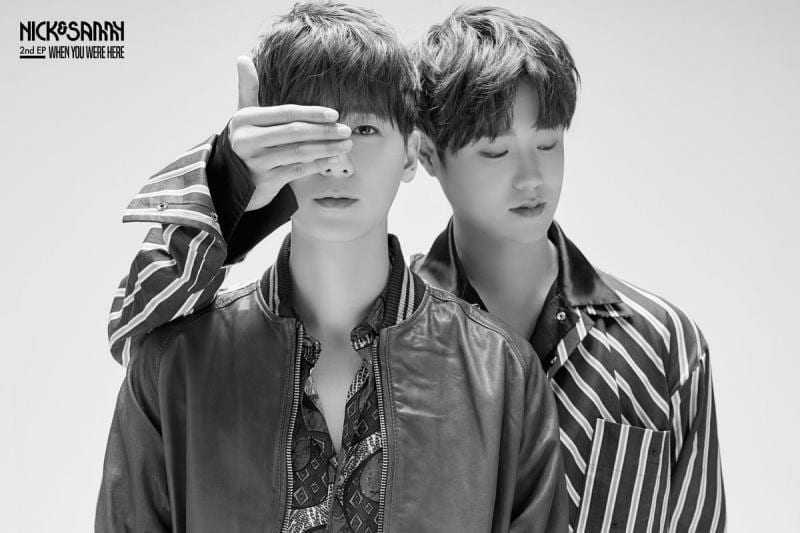 NICK & SAMMY (닉앤쌔미) is a duo under Kiwi Media Group. The members consist of: Nick and Sammy. They have debuted on June 22nd, 2017.
NICK & SAMMY Fandom Name: –
NICK & SAMMY Official Colors: –
NICK & SAMMY Official Sites:
Facebook: Nick & Sammy
Twitter: @nickandsammy
Instagram: @nickandsammy
YouTube: Nick&Sammy
V-LIVE: NICK&SAMMY (K-Tune Collective)
NICK & SAMMY Members Profile:
Nick


Stage Name: Nick (닉)
Birth Name: Nicholas Kim (니콜라스 킴)
Position: Vocalist
Birthday: April 14th
Zodiac: Aries
Height: –
Weight: –
Blood Type: –
Instagram: @nicholashkim
Nick Facts:
– He is from Austin, Texas.
– Comes from a band influenced background. He played with various bands in his hometown and is a multi instrumentalist with influences around the band culture in genres like rock, punk, funk, and so on.
– Role Models: Beatles, the Beach Goys, the Rocket Summer.
– He likes IU.
-Really likes the drama "My Girlfriend Is a Gumiho".
-Shy, kind and very patient.
– He and Sammy really love photography, videography, and design.
– "Nick is definitely the most kind-hearted person I have ever met in my life! He sacrifices a lot for the well-being of others. However, living with him, I've realized that he never ever does the dishes!" – Sammy
Sammy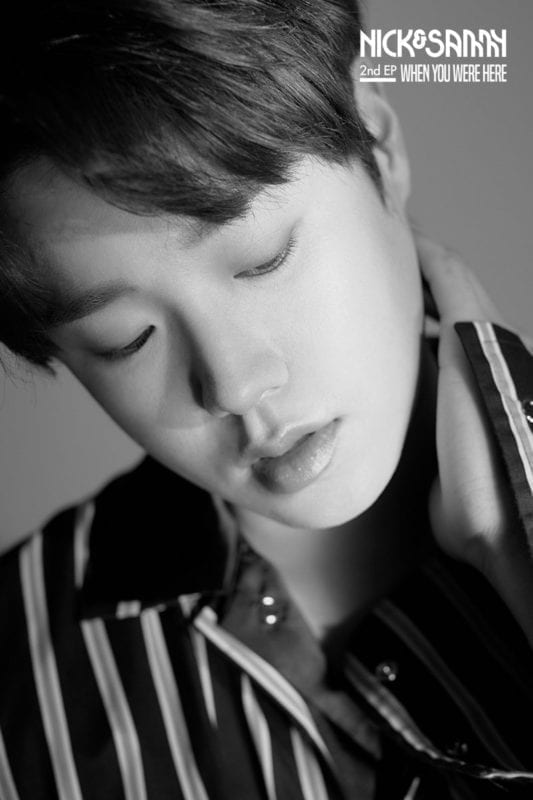 Stage Name: Sammy (쌔미)
Birth Name: –
Position: Rapper, Vocalist
Birthday: March 27th
Zodiac: Aries
Height: –
Weight: –
Blood Type: –
Instagram: @hojuboy
Sammy Facts:
– From Adelaide, Australia
– Was a dancer at a young age
– Likes Hip hop, RnB, and EDM music.
– Role Models: Ne-yo, Kanye West, TEDDY (from 1TYM)
– Grew up loving BIGBANG and 2NE1, basically anything YG
– Sammy made an apparence in Amber's "Get Over It" MV (he was apart of the band on the tiny piano)
– Die hard Shin Minah fan
– Outspoken and energetic
– Not the most patient person but living with Nick has improved that.
– "Sammy is a very giving person who loves people and is a very social, outgoing person. However, sometimes he gets a bit too lazy and likes to leave our projects to wait until the last minute." – Nick
profile by Y00N1VERSE
Special thanks to Markiemin
Latest Korean Comeback:
https://www.youtube.com/watch?v=EBg1GeTD4Y4
Note: Please don't copy-paste the content of this page to other sites/places on the web. If you use info from our profile, please kindly put a link to this post. Thanks a lot! 🙂 – Kprofiles.com
Who is your NICK & SAMMY bias?
Who is your NICK & SAMMY bias? Do you know more facts about them? Feel free to comment below. 🙂