Jeon Jinyeong Profile and Facts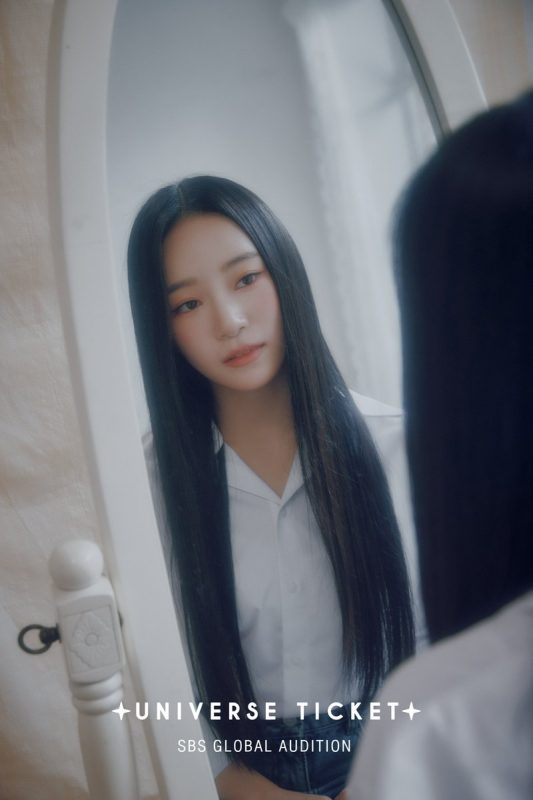 Jeon Jinyeong (전진영) is a South Korean trainee under Jwin Entertainment. She is currently a contestant on the survival show Universe Ticket.
Birth Name: Jeon Jinyeong (전진영)
Birthday: December 3, 2004
Zodiac Sign: Sagittarius
Height: –
Weight: –
MBTI: INTP
Nationality: Korean
Instagram: ji_nyeong_e
Jeon Jinyeong Facts:
– Her dream is to meet all her fans in real life.
Universe Ticket Facts:
– Her desired position is main dancer.
– Her own personal charm is: Unrivaled loyalty and a heart-wrenching voice.
– One secret in Universe Ticket?: My hand joints are easily bendable.
– I am the ___ in Universe Ticket?: Little star. I will be the most visible of stars in a myriad of ways!!
– What is your dream Universe?: A world where my performances become comfort and happiness for people.
Note: Please don't copy-paste the content of this page to other sites/places on the web. If you use info from our profile, please kindly put a link to this post. Thanks a lot! 🙂 – Kprofiles.com
Note 2: There is currently few facts about this artist, please feel free to comment anything I may have missed.
profile made by gldfsh
Do you like Jeon Jinyeong?
Do you like Jeon Jinyeong? Do you know more facts about her? Feel free to comment below. 🙂