J.You (TO1) Profile and Facts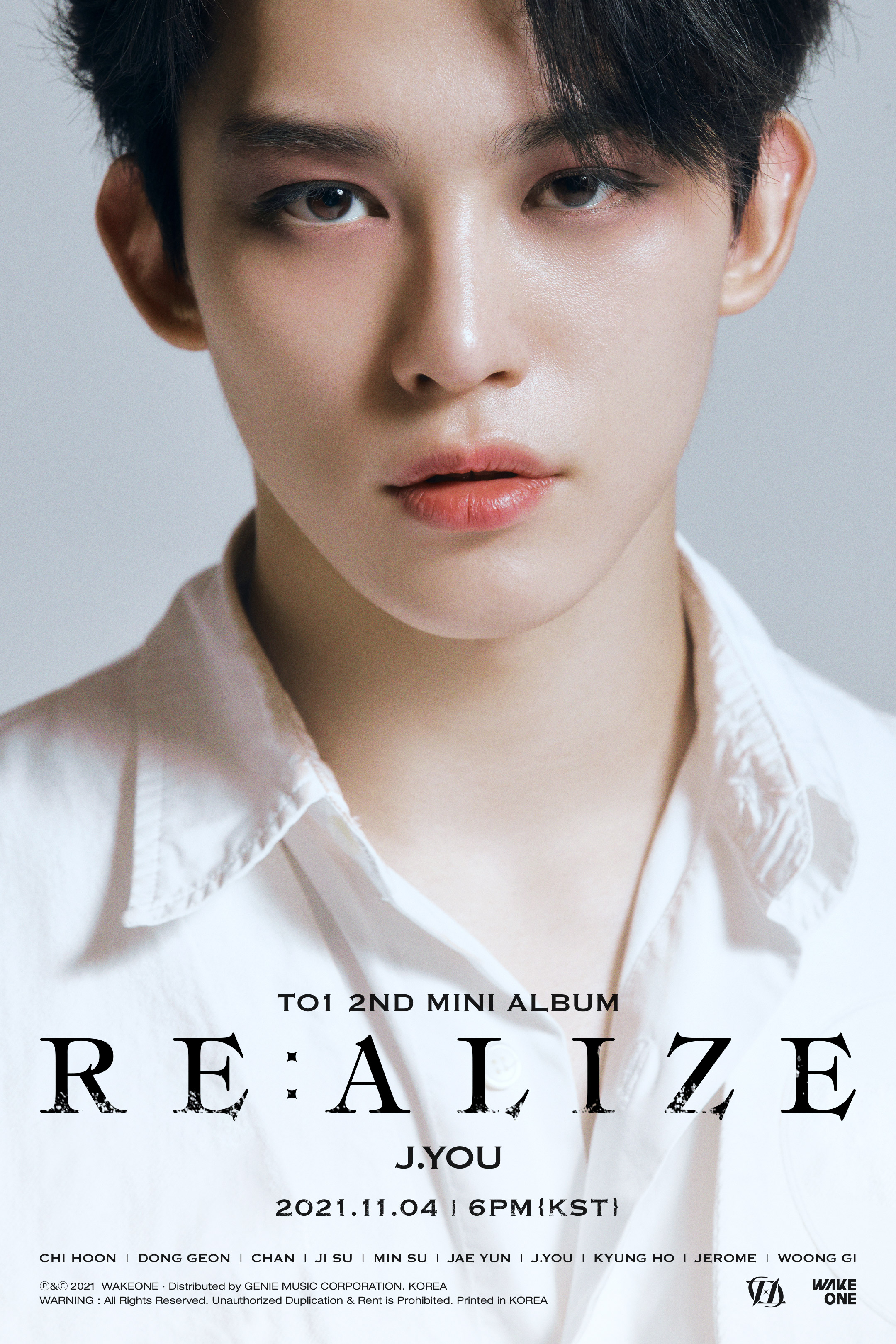 J.You (제이유) is a member of the South Korean boy group TO1.
Stage Name: J.You (제이유)
Birth Name: Kim Je You (김제유)
Birthday: November 2nd, 2000
Zodiac Sign: Scorpio
Height: 174 cm (5'8.5″)
Weight: 59 kg (130 lbs)
Blood Type: B
Nationality: Korean
Element: Wood
MBTI Type: ENFP
Official Animal Emoji: Dragon 
J.You Facts:
– J.You ranked 1st place in WORLD KLASS.
– He has one sibling, an older sister.
– Specialty: Rapping.
– His life motto since he was a child was to be a legend. (Idol Radio Ep 653)
– His position in TOO is as Rapper and Visual.
– His element in the group is Wood.
– He is under n.CH Entertainment and Stone Music Entertainment
– His stage name is a combination of emperor (J/Je) and classical scholar (Sunbi). ("[TOO Episode] #8 TOO News)
– His father gave him his name to symbolism him being on top like a king, but also modest, wise, and clever like a scholar. ("[TOO Episode] #8 TOO News)
– He can freestyle rap.
–Jerome says that his charming points are his eyes, the corners of his lips, his dimples, and his butt.
– He is a lyricist and can write his own verses.
– According to his members, he bounces when he walks, similar to a Welsh Corgi.
– Dancing was the most difficult part of preparing for their 1st mini-album. ("[TOO Episode] #8 TOO News)
– J.You is a high school drop out.
– Jerome says that J.You has high tension.
– He prefers mangoes over strawberries.
– The first thing he does when he gets back from a schedule is take off his makeup.
– If he could switch bodies with any of the members he would pick Kyungho because he is built and dances well.
– He wants to appear more chic, rather than warm, at fist glance.
– He thinks he is the best at staying positive.
– J.You and Jerome started training at the same time, and went out to dinner together their first night.
– He has a high level of skill in English speaking.
– His nicknames include J.당신/J.Dangsin( 당신 you in Korean), 제육볶음/Jeyuk Bokkeum(stir fried pork), and Welsh Corgi.
– Yunho of TVXQ is his role model.
– He likes NCT's Taeyong's facial expressions and thinks he is great.
– He is a huge fan of Sejeong of Gugudan.
– He used to be roommates with Chan, Minsu, Kyungho, Jisu, and Woonggi are roommates.(TOO Episode: Behind The Stage #7)
– Later, he shared a room with Woonggi, Chan, and Jaeyun.
– For the updated dorm arrangement, please visit TO1 Profile.
Note: Please don't copy-paste the content of this page to other sites/places on the web. If you use info from our profile, please kindly put a link to this post. Thanks a lot! 🙂 – Kprofiles.com
Profile Made By ♥LostInTheDream♥
How Much Do You Like J.You?
Do you like J.You? Do you know more facts about him? Feel free to comment below. 🙂