Hwarang (TEMPEST) Profile & Facts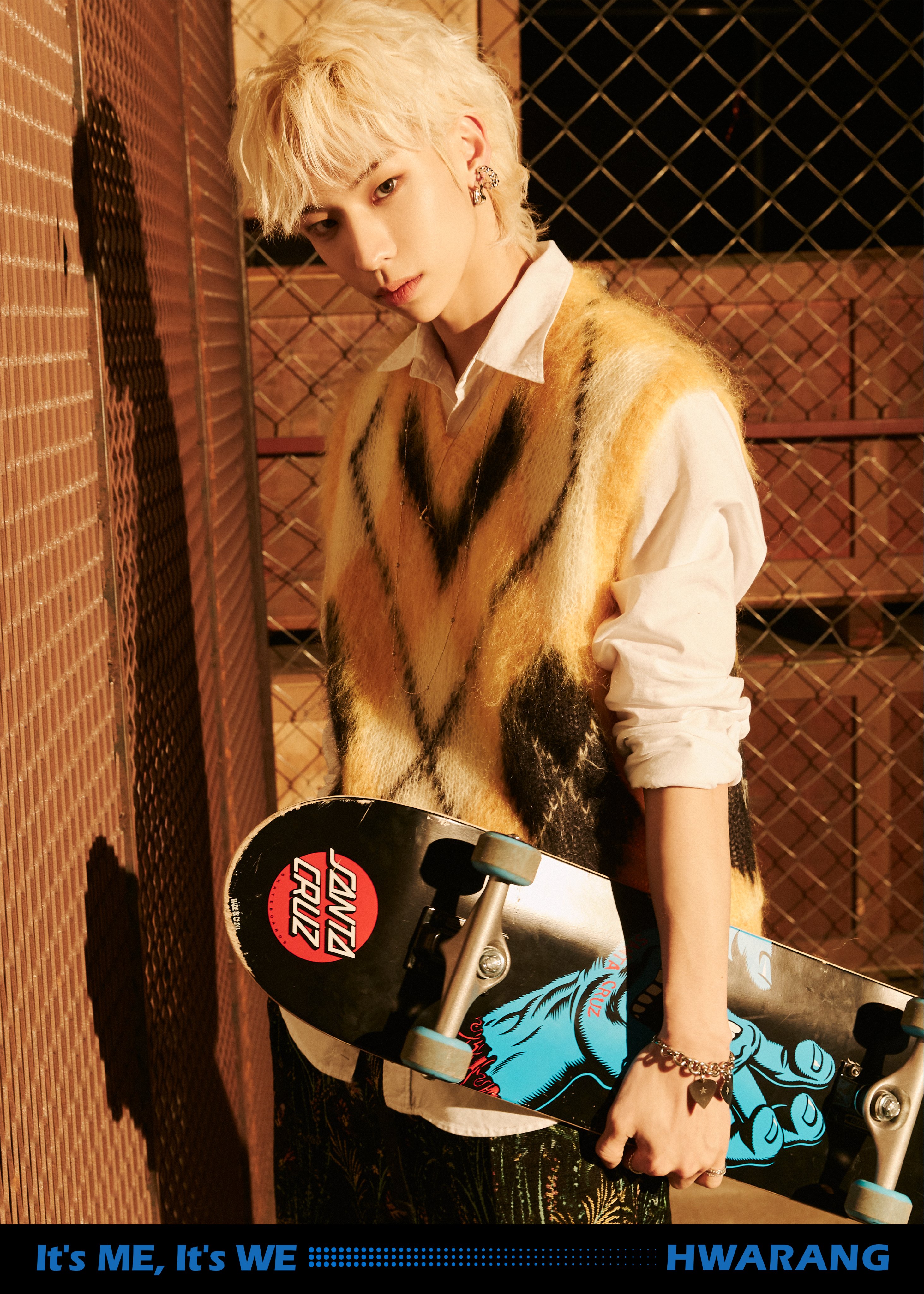 Hwarang (화랑) is a member of TEMPEST.
Stage Name: Hwarang (화랑)
Birth Name: Song Jae-won (송재원)
Birthday: April 23, 2001
Zodiac Sign: Taurus
Chinese Zodiac Sign: Pig
Height: 179 cm (5'10 ½")
Weight: 61 kg (134 lbs)
Blood Type: A
MBTI: ENFP
Nationality: Korean
Hwarang Facts:
– He was born in Uijeongbu, Gyeonggi-do, South Korea.
– He was a contestant on the survival show "Under Nineteen", but was unfortunately eliminated in the 11th episode after ranking #32 overall.
– Hwarang was a pre-debut member of DSP N (now known as MIRAE) under DSP Media.
– Some of his old nicknames are "small fish", "small head", and "deer". Right now he uses the nicknames "Song Da Jung".
– His hobbies are writing poems, exercising, watching movies, thinking, eating fast food, and writing lyrics.
– His specialties are dancing, specifically urban and idol dancing; composing, choreography making, and rapping.
– One thing he wants to do is travel with his parents with his own money.
– If he was the last remaining person on earth, he wouldn't be able to enjoy anything alone.
-He appeared in KARD's Enemy MV as a backup dancer.
– One of his favorite foods is garlic.
– Some of his favorite songs are "A-TEEN" by Seventeen, "An Ordinary Day (보통의 하루)" by Jung Seung Hwan, "Way Less Sad" by AJR, and "As Much As I Waited" by The Black Skirts.
– Two of his charming points are his nose that resembles that of a deer and his eyes.
– Hwarang's role model is KARD's J.Seph.
– His key word is FREEDOM.
– He feels confident covering Monsta X's "Alligator"
– He is most confident in his chin.
– Three of his charms are his reverse charm, optimistic personality, and his eyebrows.
– One of his recent interests is color lens.
– He compares himself to a fox.
– If he had a day off, he would go to the movie theaters.
– He is closest to Eunchan in TEMPEST.
– Hwarang went to Chungdam High School and Shinhan University.
– He trained for 2 years at Yuehua Entertainment, and 6 years at DSP Media.
– Hwarang likes eating Hawaiian pizza and mint chocolate.
– He is left-handed.
Made by: brightliliz
Note: Please don't copy-paste the content of this page to other sites/places on the web. Please do respect the time and effort the author put in compiling this profile. If you need/want to use info from our profile, please kindly put a link to this post. Thanks a lot! 
– Kprofiles.com
Related: TEMPEST Members Profile
Do you like Hwarang? Feel free to comment down below!