HA:TFELT Profile: HA:TFELT Facts and Ideal Type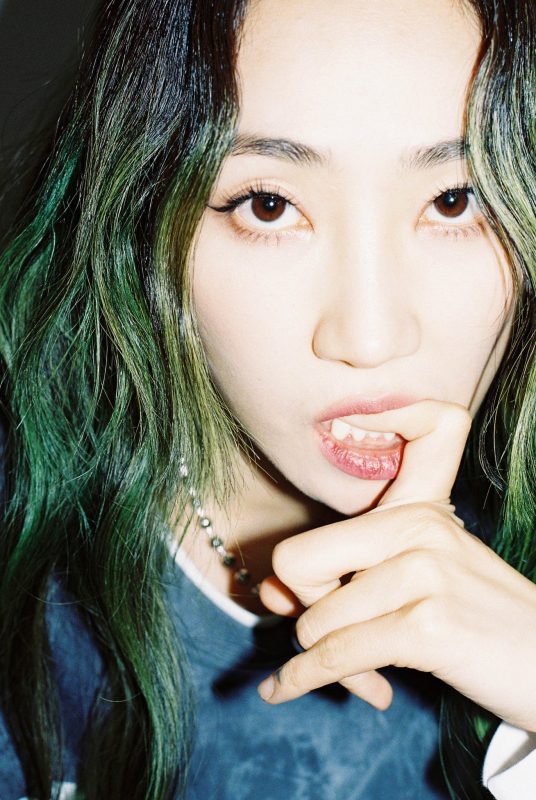 HA:TFELT (핫펠트) is South Korean soloist. She is a former member of Wonder Girls. She debuted on July 31, 2014, with the song Ain't Nobody.
Official Fandom Name: Jadu (meaning Plum)
Official Fan Color: –
Stage Name: HA:TFELT (핫펠트)
Birth Name: Park Yeeun (박예은)
Birthday: May 26, 1989
Zodiac Sign: Gemini
Height: 165 cm (5'5″)
Blood Type: AB
Instagram: hatfelt
Twitter: hatfelt731
Staff Instagram: hatfelt_staff
Staff Twitter: HATFELT_STAFF
HA:TFELT Facts:
– She was born in Goyang County, Gyeonggido, South Korea.
– HA:TFELT has an older sister, younger brother, stepfather, and four step siblings.
– Her MBTI is ENTP.
– She loved in New York, USA for 3 years.
– Her parents are pastors.
– HA:TFELT's parents were against her K-Pop dream for a long time.
– She speaks English.
– Her favorite color is green.
– HA:TFELT has a Pomeranian named Nino and a cat named Bombì.
– When she was a kid, she would buy Mariah Carey, Beyoncé, and Whitney Houston albums.
– Her favorite season is winter.
– She plays the guitar and piano.
– At school she was a hard-working student.
– In 2012, she wrote a song for the drama Dream High 2.
– One of her talents other than music is reading tarot cards.
– She composed several songs in the Wonder Girls' albums such as G.N.O (Girl's Night Out).
– Her top 3 favorite countries to visit are France, Greece, and USA.
– Yeeun announced that she would be changing her stage name and debut under HA:TFELT in 2014.
– HA:TFELT is the amalgamation of the pronunciation of the words "Hot" and "Heartfelt".
– In April of 2017, she officially signed with Amoeba Culture.
– On September 21, 2016, JYP Entertainment released an official statement that Yeeun and 2AM's Jinwoon have been dating for the past 3 years.
– In April of 2017, it was announced that Yeeun and 2AM's Jinwoon had broken up.
– She appeared on the Thai program, Food Truck Battle, in 2019.
– On January 16, 2023, she left Amoeba Culture after 5 years and 8 months.
– HA:TFELT's Ideal Type: "A fatalist. I'm the type who can't refuse others, so I don't like blind dates."
Profile Made by sowonella
( Special thanks to michael madaj, Jellyphish, Alexa, Barbara, NineMusesMinha, Hope )
NOTE: Please don't copy-paste the content of this page to other sites. If you use info from our profile, kindly put a link to this post. Thanks! – Kprofiles.com
How much do you like HA:TFELT?
Check out >  HA:TFELT Discography
Latest Comeback: Summertime ft. 김효은
Do you like HA:TFELT? Do you know more facts about her? Feel free to comment below.