Happy Rain♪ Members Profile and Facts: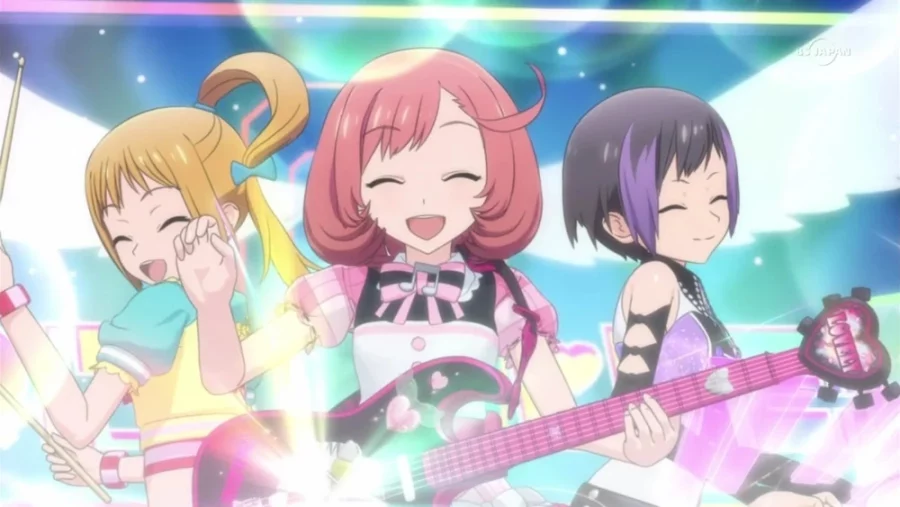 Happy Rain♪ (ハッピーレイン) was a Japanese 3-member girl group from Pretty Rhythm: Rainbow Live. They have presumably disbanded as they haven't released any music since the anime ended.
Happy Rain♪ Members:
Emiri Katou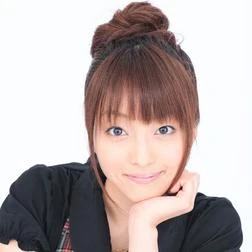 Plays: Naru Ayase
Birthday: November 26, 1983
Height: 155cm
Blood Type: B
Birthplace: Tokyo, Japan
Instagram: emiryun_gram
Twitter: Emiryun
YouTube: 加藤英美里
Emiri Katou Facts:
– She is good friends with Kaori Fukuhara, who was in Lucky Star and Wake Up, Girls! (I-1club).
– Emiri and Kaori do a radio program together and also concerts and make jokes on Twitter together.
– She also voices Kagami Hiiragi in Lucky Star, Shiori Sekine in Angel Beats! and Hyper Blossom/Momoko Akatsutsumi in Demashita! Powerpuff Girls Z.
– She voices Himari Uehara of Afterglow from BanG Dream!, Kyubey in Puella Magi Madoka Magica and Mai Kondo in Wake Up, Girls!.
Mikako Komatsu


Plays: Ito Suzuno
Birthday: November 11, 1988
Birthplace: Kuwana, Mie, Japan
Blood Type: B
Height: 160cm
Instagram: mikako_komatsu
Twitter: mikakokomatsu
Soundcloud: mikakokomatsusound
Mikako Komatsu Facts:
– Her husband since 2020 is Tomoaki Maeno, a voice actor known for voicing White Blood Cell in Cells at Work!, Kureto Hiragi in Seraph of the End and Michele Crispino in Yuri!!! on Ice.
– Her skills are singing and playing Marimba.
– She debuted solo on July 11, 2012 with the album "cosmic EXPO".
– She is also known for voicing Mio Ibuki in Classroom of the Elite, Gamo-chan in Don't Toy with Me, Miss Nagatoro, Saki Maruyama in Girls und Panzer, Miuna Shiodome in A Lull in the Sea, Cure Selene/Madoka Kaguya in Star Twinkle Precure and Momoko Togame in Puella Magi Madoka Magica.
Yuu Serizawa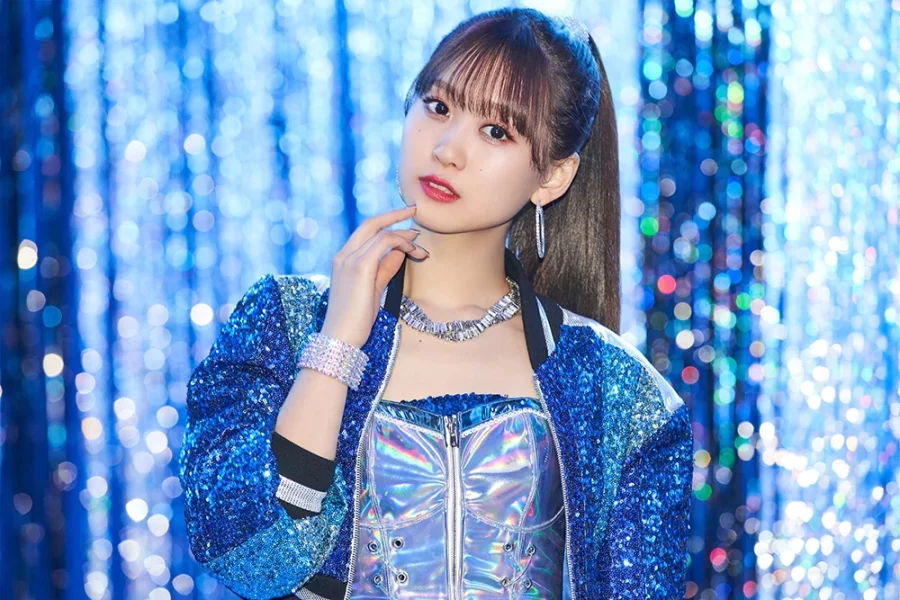 Plays: Ann Fukuhara
Birthday: December 3, 1994
Zodiac Sign: Sagittarius
Birthplace: Tokyo, Japan
Blood Type: B
Height: 163cm
Website: yu-serizawa.com
Instagram: seriko_is_no.1
Twitter: iRis_s_yu
TikTok: iris_s_yu
Yuu Serizawa Facts:
– She is also a member of i☆Ris.
– Yuu's hobby is cooking.
– Her skill is tongue twisters.
– Her favourite anime is Full Moon wo sagashite and her favourite anime song is Garnet.
– She also voices Yumemi Yumemite in Kakegurui, Nijimi Anazawa in Magical Girl Site and Lolopechka in Black Clover.
made by cutieyoomei
Who is your Happy Rain♪ oshi?
Latest Release:
Who is your favorite in Happy Rain♪? Do you know more about them? Feel free to comment down beloww.