Gong Yubin (tripleS) Profile & Facts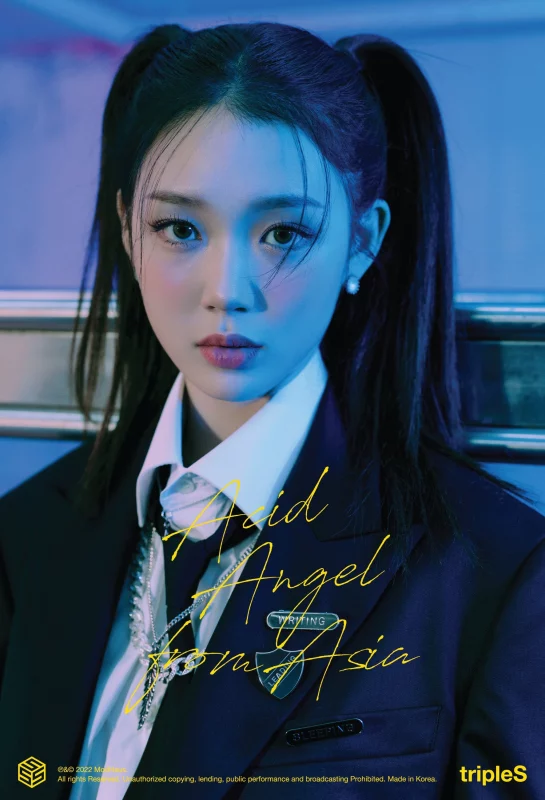 Gong Yubin (공유빈) is a member of the is a member of the South Korean girl group tripleS and its sub-unit Acid Angel of Asia under MODHAUS.
Birth Name: Gong Yubin (공유빈)
Birthday: February 3, 2005
Zodiac Sign: Aquarius
Chinese Zodiac Sign: Rooster
Height: –
Weight: –
Blood Type: B
MBTI Type: –
Nationality: Korean
Gong Yubin Facts:
– She was born in Giheung-gu, Yongin, Gyeonggi-do, South Korea.
– Yubin has a jump rope certificate from jump roping a lot when she was younger.
– Two of her nicknames is Gong Yubam and Kkong-yub.
– Her hobbies are acting and needle felting.
– She was on SBS Chosun's I Am Chef and placed in the top 3.
– Her favorite characters are characters with big faces, like cats and rabbits.
– Yubin prefers winter over summer.
– She prefers pizza over chicken.
– Her favorite color is purple.
– She met Jiwoo in middle school while she was acting.
– Yubin's favorite foods are all kinds of meat.
– Her favorite Baskin Robbins flavor is black sorbet.
– Some of her talents are cooking (most confident in cooking rolled eggs), jump roping, and acting.
– One of her favorite drinks is strawberry latte.
Related: tripleS Members Profile
made by: brightliliz
Do you like Gong Yubin (tripleS)?
Do you like Gong Yubin? Do you know more facts about her? Feel free to comment below 🙂