Extraordinary You (어쩌다 발견한 하루)


Extraordinary You (어쩌다 발견한 하루) is a fantasy romance Starring; Rowoon, Kim Hye Yoon, Lee Jae Wook, Lee Na Eun, Jung Gun Joo, Kim Young Dae, and Lee Tae Ri. The show premiered on October 2, 2019, and the final episode aired on November 21, 2019.
Drama Name: Extraordinary You (English title)
Hangul: 어쩌다 발견한 하루 (Eojjeoda Balgyeonhan Haru)
Other Titles: Ha-Roo Found by Chance (literal title)
Release Date: October 2 – November 21, 2019
Genre: Fantasy-Romance
Network: MBC
Episodes: 32
Rating: PG-13
Air Times: Wednesday & Thursdays 10:00 pm (KST)
Show Duration: 35 minutes
Director | Writers: Kim Sang-Hyub | Moo Ryoo (webcomic), In Ji-Hye, Song Ha-Young
Synopsis:
This drama is based on the webtoon of July Found by Chance. It is a story about a 17-year-old highschool student suffering from a heart disease that will kill her before she hits her twenties. Eun Dan Oh (Kim Hye Yoon) is from a wealthy family who discovers she is starting to lose large gaps in her memories. She soon comes to discover that she is a character in a manhwa.  She learns that her actions are already written by the artist who draws her. When she comes to the understanding that she is only a supporting character in the manhwa, she is determined to change her story. She attempts to find true love (Rowoon) by circumventing the author's plans for her story by using the gray areas of the storyline.  Watch and learn what secrets unfold during this drama.
Main Cast:
Rowoon


Role Name: Haru (하루)
Stage Name: Rowoon (로운)
Birth Name: Kim Seok Woo (김석우)
View full Ro Woon profile…
Kim Hye Yoon


Role Name: Eun Dan O
Birth Name: Kim Hye Yoon (김혜윤)
View full Kim Hye Yoon profile…
Lee Jae Wook


Role Name: Baek Kyung
Birth Name: Lee Jae Wook (이재욱)
View full Lee Jae Wook profile…
Lee Na Eun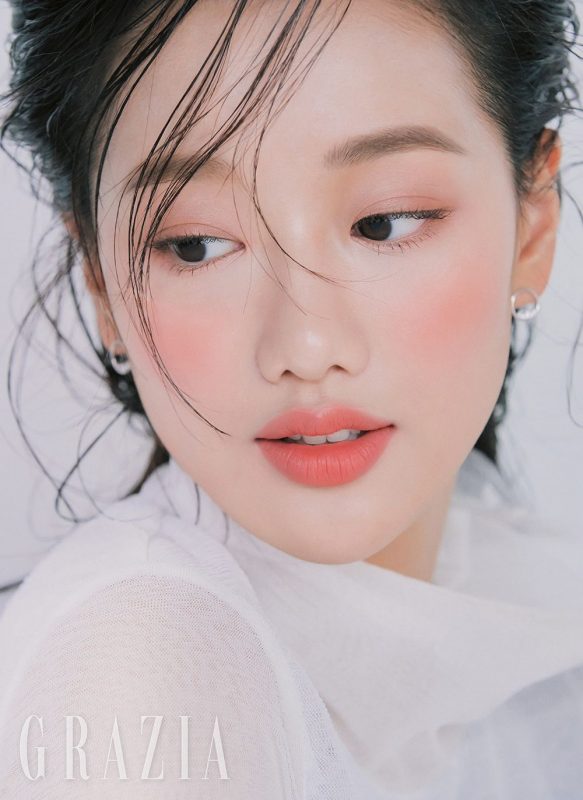 Role Name: Yeo Joo Da
Stage Name: Naeun
Birth Name: Lee Na Eun
View full Na Eun profile…
Supporting Cast:
Jung Gun Joo


Role Name: Lee Do Hwa
Birth Name: Jung Gun Joo (정건주)
View full Jung Gun Joo profile…
Kim Young Dae

Role Name: Oh Nam Joo
Birth Name: Kim Young Dae (김영대)
View full Kim Young Dae profile…
Lee Tae Ri


Role Name: Jinmiche
Stage Name: Lee Tae Ri (이태리)
Birth Name: Lee Min Ho (이민호)
View full Lee Tae Ri profile…
Note: Please don't copy-paste the content of this page to other sites/places on the web. If you use info from our profile, please kindly put a link to this post. Thanks a lot! 🙂 – Kprofiles.com
Note 2: Please use spoiler tags in the comments if there is a chance your comment might contain some, Thank you! (Just wrap the new <spoiler></spoiler> tag around your comment)
Profile by kdramajunkiee
How would you rate "Extraordinary You"?
K-Drama Trailer:
Do you like Extraordinary You? Feel free to comment down below.