Cute Programmer (程序员那么可爱)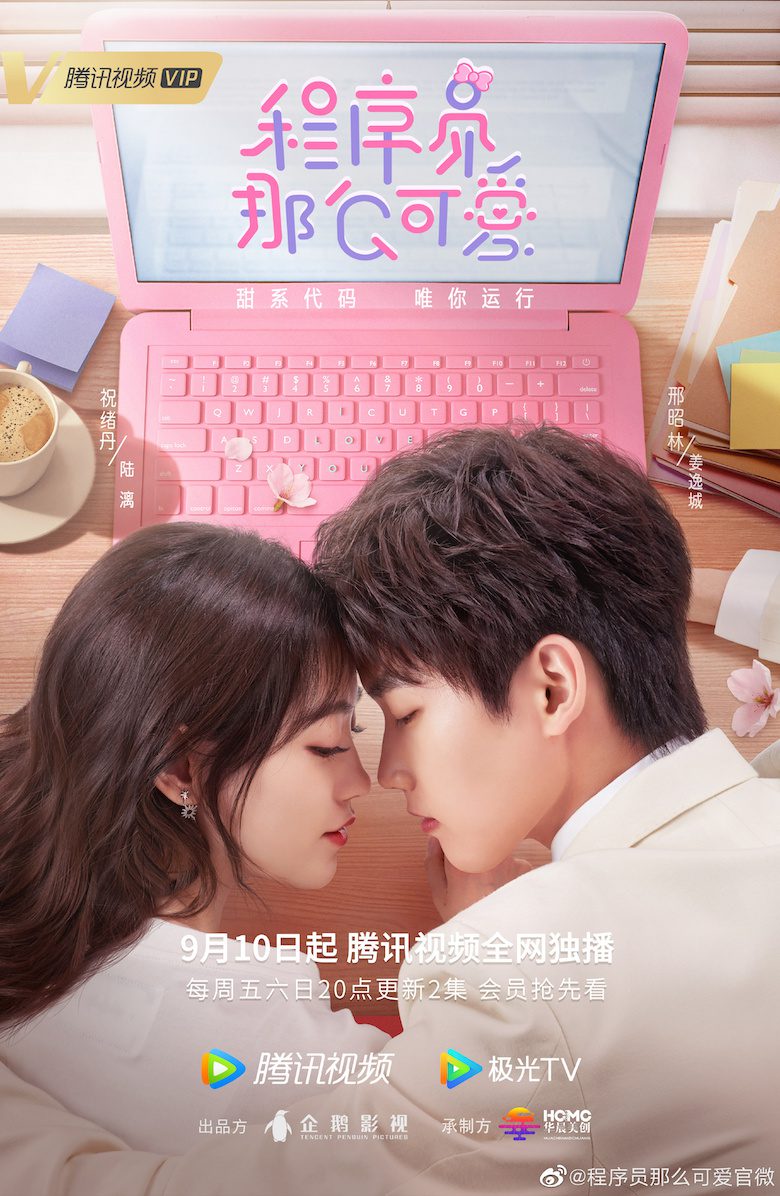 Cute Programmer (程序员那么可爱) is a Chinese drama starring Xing Zhaolin, Zhu Xudan, Yi Daqian, Tian Yitong, and more. The drama premiered on September 10th, 2021, and the final episode aired on October 1st, 2021.
Drama Name: Cute Programmer (English title)
Native Name: 程序员那么可爱 (Cheng Xuyuan Na Me Ke Ai)
Other Names: The Programmer Is So Cute,  程序員那麼可愛
Release Date: September 10, 2021
Genre: Comedy, Romance, Drama
Network: Tencent Video
Episodes: 30
Rating: –
Air Times: Friday, Saturday, Sunday 8:00 PM (CST)
Show Duration: 45 minutes
Director | Writer: Qiang Wu | Cheng Xuyuan, Na Me Ke Ai
Synopsis:
The cute female programmer Lu Li (Zhu Xudan) and the arrogant and narcissistic president of the company she's working Jiang Yicheng (Xing Zhaolin) battle in wits and courage, before finally staging a warm and sweet romance. The drama was adapted from the manhua "No Programmer Can Be So Cute!" (程序媛哪有这么可爱) by Tianyi Icartoon and Vitality Studio.
Main Cast:
Xing Zhaolin


Role Name: Jiang Yicheng (姜逸城)
Real Name: Xing Zhaolin (邢昭林)
Show more Xing Zhaolin fun facts…
Zhu Xudan


Role Name: Lu Li (陆漓)
Real Name: Zhu Xudan (祝绪丹)
Show more Zhu Xudan fun facts…
Yi Daqian


Role Name: Chen Yiming (陈一鸣)
Real Name: Yi Daqian (易大千)
Show more Yi Daqian fun facts…
Tian Yitong


Role Name: Jiang Zitong (姜梓童)
Role Name: Tian Yitong (田依桐)
Show more Tian Yitong fun facts…
Supporting Cast:
Gu Xiaoqi (顾小七) Played by: Liu Yinglun (劉穎倫)
Li Man (李曼) Played by: Joy Sheng (盛朗熙)
Huang Renxun (黄任薰) Played by: Zhang Qing Qing (张庆庆)
Lin Shutian (林暑天) Played by: Wang Yiming (王一鸣)
Lu Jingwen (路静雯) Played by: Pang Hanchen (庞瀚辰)
Lei (雷) Played by: Hexing Yu (何星禹)
made by Min Ailin
Note: Please don't copy-paste the content of this page to other sites/places on the web. If you use info from our profile, please kindly put a link to this post. Thanks a lot! 
 – Kprofiles.com
Note 2: Please use spoiler tags in the comments if there is a chance your comment might contain some, Thank you! (Just wrap the new <spoiler></spoiler> tag around your comment.)
How would you rate 'Cute Programmer (程序员那么可爱)' ?
C-Drama Trailer:
Do you like Cute Programmer? Feel free to comment down below!