Chen (EXO) Profile and Facts; Chen's Ideal Type: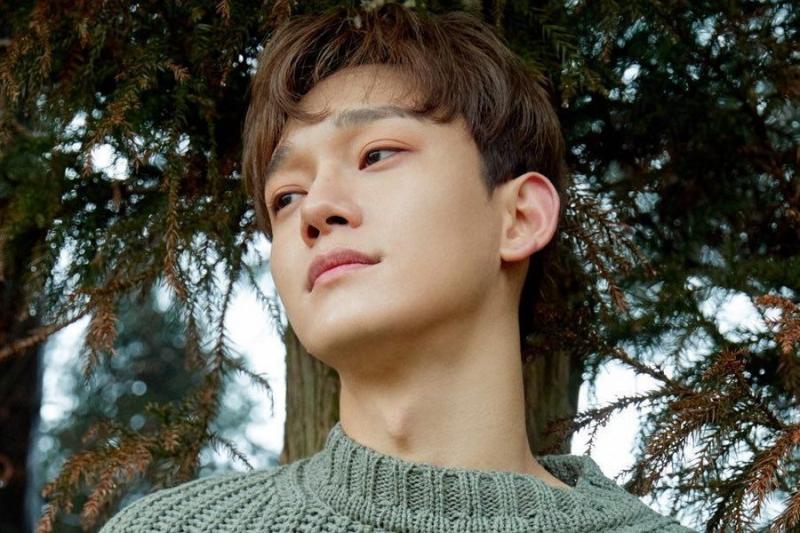 Stage Name: Chen (첸)
Korean Name: Kim Jong Dae (김종대)
Position: Main Vocalist
Birthday: September 21, 1992
Zodiac sign: Virgo
Nationality: Korean
Height: 173 cm (5'8″)
Blood Type: B
Hometown: Siheung, Gyeonggi province
Specialties: Singing, piano
Youtube: Chen
Subunit: EXO-M, EXO-CBX
Super Power (Badge): Thunder (Lightning)
Chen facts:
– Siheung, Gyeonggi province, South Korea
– Family: Father, mother, older brother
– Education: Hanyang Cyber University (Advertisement Media MBA)
– Personality: Kind, gentle, considerate, troll, prankster, funny, hyper, stubborn, polite, cheerful
– Habit: He sticks out his tongue whenever he laughs.
– The thing he is best at is singing high-notes.
– He has a powerful voice.
– His father is a main vocalist as well.
– He joined SM Entertainment in 2011 after being scouted out by an agent.
– Before joining SM Entertainment, he was auditioning for a music conservatory.
– If he weren't an EXO member, he would be a vocal trainer.
– Before debuting, his parents were against him becoming a singer, but when they learned that it was SM Entertainment who offered him the opportunity, they became supportive.
– Chen has a humorous and very playful personality.
– He likes to joke around and prank his fellow members. He is considered the troll of the group, always messing with the other members.
– Even though he seems quiet in some interviews, he's actually very hyper.
– A fan called him "Dancing Machine" at an event, causing the other EXO members to roar with laughter. The nickname has stuck ever since.
– He says that later on, he'll master dancing, but for now, he'll work on perfecting his singing.
– He was the last member to join EXO-M.
– He is the friendliest member at fansign events. He is very conversational, and treats fans, especially noona fans, very well. He laughs at all of his fan's jokes, no matter if they're bad.
– At an airport, a fan accidentally dropped her phone after someone bumped into her. Chen told all of the fans to be careful and watch their steps. He went over to pick up the phone and return it to the fan.
– He wasn't into playing video games, but after living with the members of EXO, he finds himself playing them more and more.
– By the way, the EXO members say that Chen always loses when they play games together.
– He speaks basic English.
– His hobbies are singing and playing the piano.
– His favorite type of music is R&B.
– His favorite cartoons: Donald Duck and Garfield
– His favorite color is pink.
– His favorite possessions: MP3 Player and Notebook.
– His favorite foods: Lamb Kebab, Chinese food, hotpot, steamed buns, fried cakes, fried bread twists, anything cooked at the Korean dorms. But he says that most of all, he likes his parent's cooking the best (he misses it).
– He's forgetful, so he'll have to write things down (hence why his notebook is one of his favorite possessions).
– He says that he's stubborn and likes to get what he wants.
– He's very close with Xiumin.
– His role models are: Super Junior hyungs.
– He is close to Super Junior's Kyuhyun.
– He hopes to collaborate with Super Junior someday.
– He likes listening to Justin Timberlake and Maroon 5.
– According to Sehun, he is the least funny member, because he loves spend time by himself. (Knowing Bros ep 85)
– According to Baekhyun, Chen can comfortably sing "Tears" by So Chan Hwee. (Knowing Bros ep 85)
– Chen was in the Korean production of the musical "In the Heights." He played the character Benny along with a bunch of other idols/solo performers.
– Chen participated in writing the lyrics for a few of EXO songs such as 'Lights Out', 'She's Dreaming', and 'Ko Ko Bop' (co-credited).
– Chen sang the OST 'When Cherry Blossoms Fade' that is for 100 Days My Prince.
– Chen says that he's not a very romantic person, but he does like to take care of people.
– Chen made his solo debut with "Beautiful Goodbye".
– On January 13, 2020, SM Ent. confirmed he is getting married to his pregnant non-celebrity girlfriend.
– On April 29, 2020, he and his now-wife welcomed their first child together, a baby girl in Cheongdam-dong, Seoul, South Korea.
– In November 2021, SM announces that Chen is having his second baby.
Chen enlisted on October 26, 2020. He was discharged on April 25, 2022.
– Chen's ideal type is someone who is like a noona: someone that would take good care of him.
NOTE: Please don't copy-paste the content of this page to other sites on the web. If you use info from our profile, kindly credit this page. Thanks! – Kprofiles.com
(Special thanks to exo-love.com, Taeyongstoe, Zana Fantasize, Jenny, Merrill, Pink Princess, TenTen, KSB16, dazeddenise)
Go back to EXO Profile
How much do you like Chen?
Latest Korean Comeback:
Do you like Chen? Do you know more facts about him? Feel free to comment below.