Broccoli, you too Members Profile


Broccoli, you too (브로콜리너마저) is a South Korean co-ed indie rock band under their own label Studio Broccoli which currently consists of three members: Deokwon, Jandi and Ryuji. They were formed in 2005 and debuted in 2007 with the EP 앵콜요청금지
Broccoli, you too Fandom Name: —
Broccoli, you too Official Colors: —
Broccoli, you too Official Accounts:
Website: www.broccoliyoutoo.com
Facebook: 브로콜리 너마저
Twitter: studiobroccoli
Instagram: band_broccoliyoutoo
YouTube: 브로콜리너마저
Daum Café: BroccoliU2
Naver Blog: 스튜디오브로콜리
Members Profiles:
Deokwon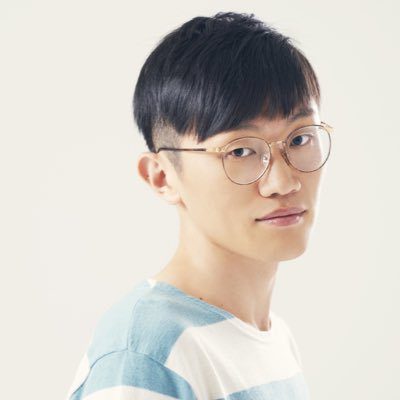 Stage Name: Deokwon (덕원)
Birth Name: Yoon Deokwon (윤덕원)
Position: Leader, Vocalist, Guitarist, Bassist
Birthday: 1982
Zodiac Sign: N/A
Height: N/A
Weight: N/A
Blood Type: N/A
Nationality: Korean
Facebook: Dukwon Yoon
Twitter: yoondw
Instagram: yoondukwon
Deokwon Facts:
— He was born in Changwon, Gyeongsangnam-do, South Korea
— Education: Changwon Kyungil High School, Seoul National University, Korea National Open University
— Original member
— He's also in charge of lyrics and composing
— He got married in 2011 and has children
— He is/was also a radio DJ
— He made his solo debut in 2014
— He was also a member of 청일점 (Cheongil Branch) and Luoba Factory
Jandi


Stage Name: Jandi (잔디)
Birth Name: Kim Jandi (김잔디)
Position: Vocalist, Pianist, Keyboardist
Birthday: N/A
Zodiac Sign: N/A
Height: N/A
Weight: N/A
Blood Type: N/A
Nationality: Korean
Facebook: Jandi Kim
Twitter: IamJANDI
Instagram: jandi_broccoli
YouTube: Jandi Kim
Jandi Facts:
— Original member
— She used to work as a nurse at a college hospital
— She has a son and a daughter
Ryuji


Stage Name: Ryuji (류지)
Birth Name: Ryu Jihyun (류지현)
Position: Vocalist, Drummer, Percussionist
Birthday: N/A
Zodiac Sign: N/A
Height: N/A
Weight: N/A
Blood Type: N/A
Nationality: Korean
Facebook: 류지현
Twitter: Iamryuji
Instagram: iamryuji
Ryuji Facts:
— She joined the group in 2006 to replace Hyunho
— She has a dog named DolDol
— She's also a member of 전자양 (Jeonjayang)
— She took part in Kim Sawol's second album
Former Members:
Hyanggi


Stage Name: Hyanggi (향기)
Birth Name: N/A
Position: Vocalist, Guitarist
Birthday: N/A
Zodiac Sign: N/A
Height: N/A
Weight: N/A
Blood Type: N/A
Nationality: Korean
Hyanggi Facts:
— Nickname: Hyangguitar (향기타)
— Starting from December 2016, she was the group's leader for a period. She initially thought it was a joke, but it turned out Deokwon was serious and actually wanted her to be a true leader
— She joined the group in 2006 and left in 2020
Gyepy


Stage Name: Gyepy (계피)
Birth Name: Im Sujin (임수진)
Position: Vocalist, Guitarist
Birthday: September 22, 1983
Zodiac Sign: Virgo
Height: N/A
Weight: N/A
Blood Type: N/A
Nationality: Korean
Twitter: has since been suspended
Instagram: gyeaaaa (private)
Gyepy Facts:
— She was born in Changwon, Gyeongsangnam-do, South Korea— Education: Yonsei University, Korea Advanced Institute of Science and Technology (KAIST)
— Original member
— She left the group in 2009
— She's currently a member of Autumn Vacation
— She's currently married to Kim Yeseul, a member of the band The Electric Eels
Hyunho


Stage Name: Hyunho (현호)
Birth Name: Kim Hyunho (김현호)
Position: Drummer
Birthday: October 27, 1984
Zodiac Sign: Scorpio
Height: N/A
Weight: N/A
Blood Type: N/A
Nationality: Korean
Hyunho Facts:
— Original member
— He left the group in 2006
— He was a former member of Kiha and the Faces and Nunco Band
Note: Please don't copy-paste the content of this page to other sites/places on the web. Please do respect the time and effort the author put in compiling this profile. If you need/want to use info from our profile, please kindly put a link to this post. Thank you.
profile made by midgehitsthrice
Who is your Broccoli, you too bias?
Latest comeback:
Who is your Broccoli, you too bias? Do you know any more facts about them? Feel free to comment down below