Apink Y.O.S Members Profile: Apink Y.O.S Facts & Ideal Types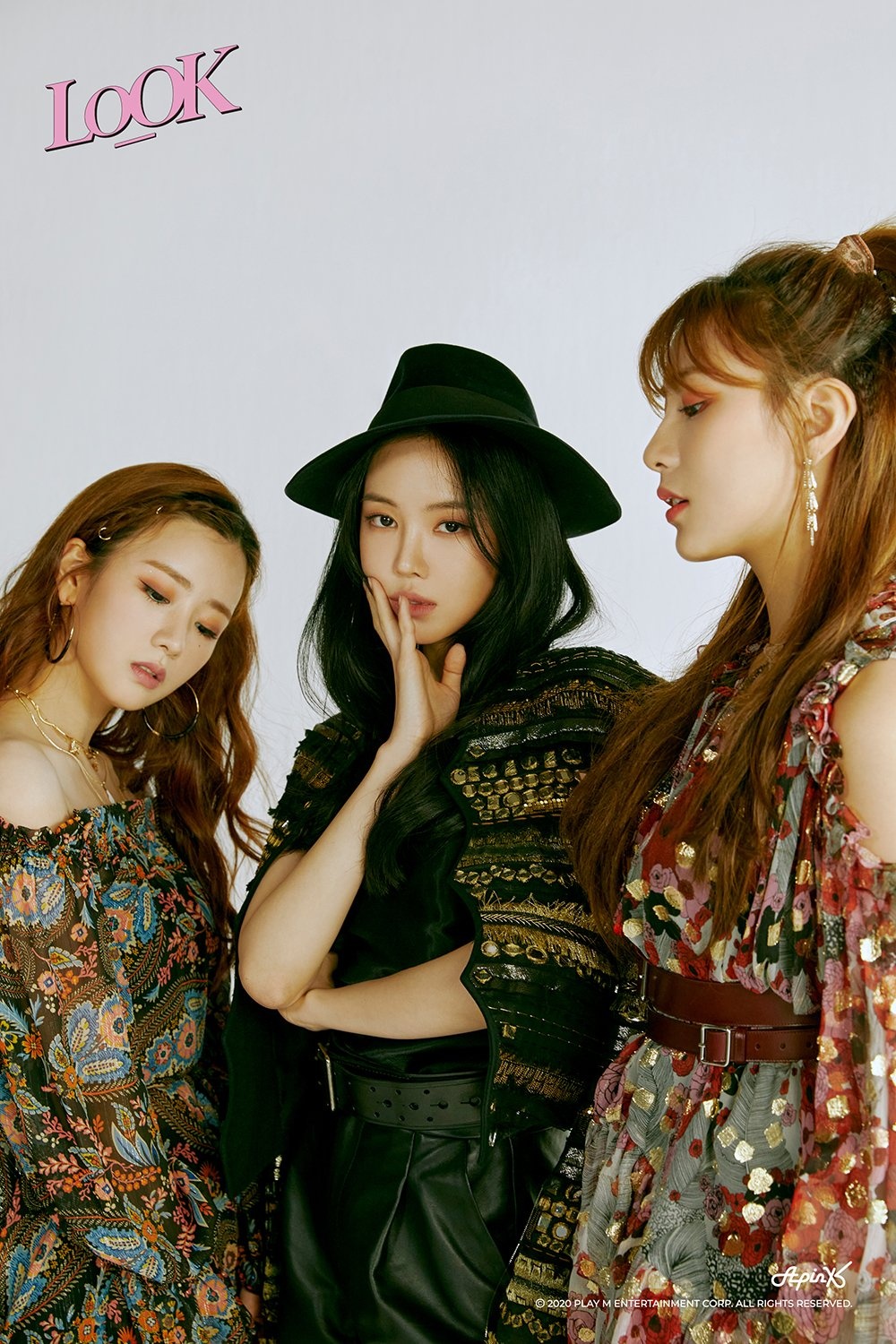 Apink Y.O.S is an sub-unit of Apink formed independently by the members of the group. They consists of: Bomi, Naeun and Hayoung. They released a song for the drama "School 2017". They released a song titled 'Love is Blind' on April 13, 2020, which is part of the mini album 'LOOK'.
Apink Y.O.S Fandom Name: Pink Panda
Apink Y.O.S Official Fan Color: Strawberry Pink
Apink Y.O.S Official Accounts:
Official website: planaent.co.kr/apink
Fan Cafe: apink
Twitter: @apink_2011
Instagram: @official.apink2011
Facebook: Official.Apink2011
Youtube: acubeent / Apink (에이핑크)
V Live: APink channel
TikTok: @official_apink2011
Apink Y.O.S Members Profile:
Hayoung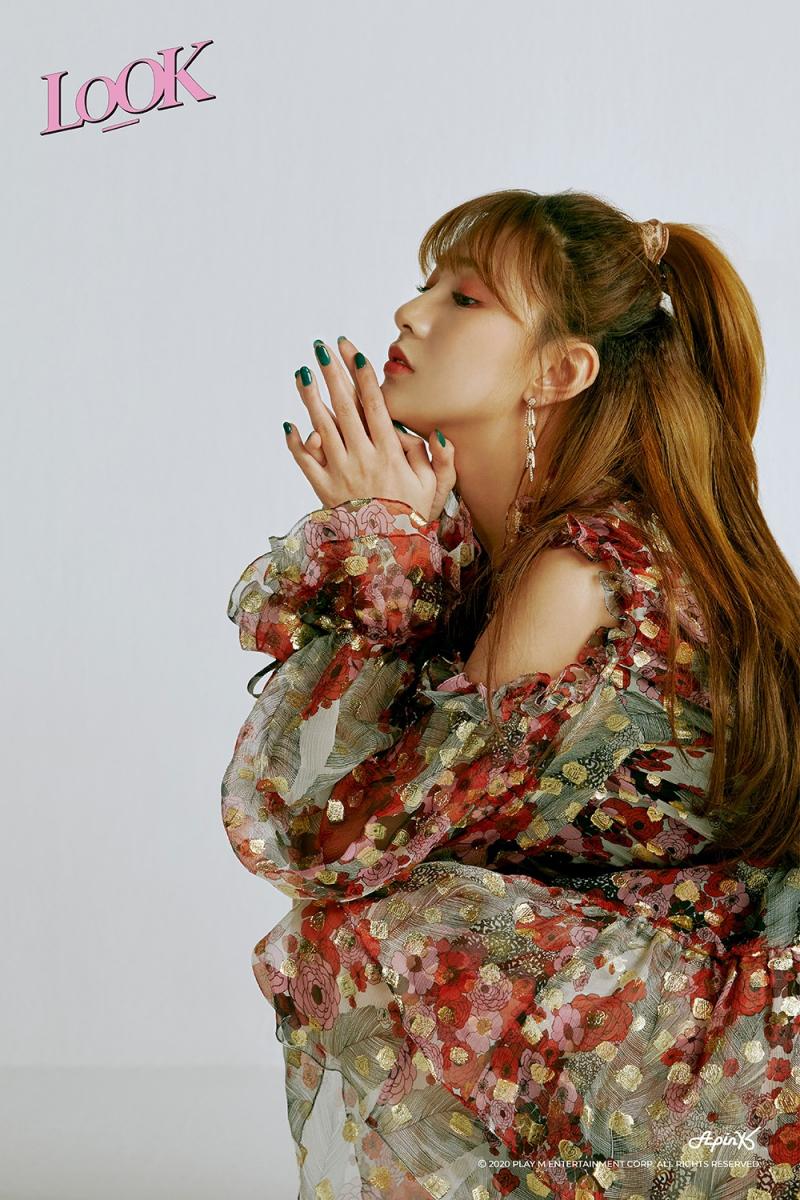 Stage Name: Hayoung (하영)
Birth Name: Oh Ha Young (오하영)
Position: Leader, Lead Vocalist, Rapper, Maknae
Birthday: July 19, 1996
Zodiac Sign: Cancer
Height: 169 cm (5'6.5″)
Weight: 49 kg (108 lbs)
Blood Type: B
Twitter: @Apinkohy
Instagram: @_ohhayoung_
Hayoung Facts:
– She was born in Seoul, South Korea.
– Specialty: Singing & Dance.
– Hayoung has the ability to split an apple in half by only using her hands.
– Hayoung is very good at guessing.
– Many people don't believe she is the maknae of the group, due to her mature physical appearance.
– Hayoung stared her acting career with her role in 'Please Find Her'.
– She made her solo debut on August 21st, 2019 with the title track "Don't Make Me Laugh".
– Hayoung's ideal type is a person with good manners and who has a pretty smile. Also she likes someone who only focuses on her.
Show more Hayoung fun facts…
Bomi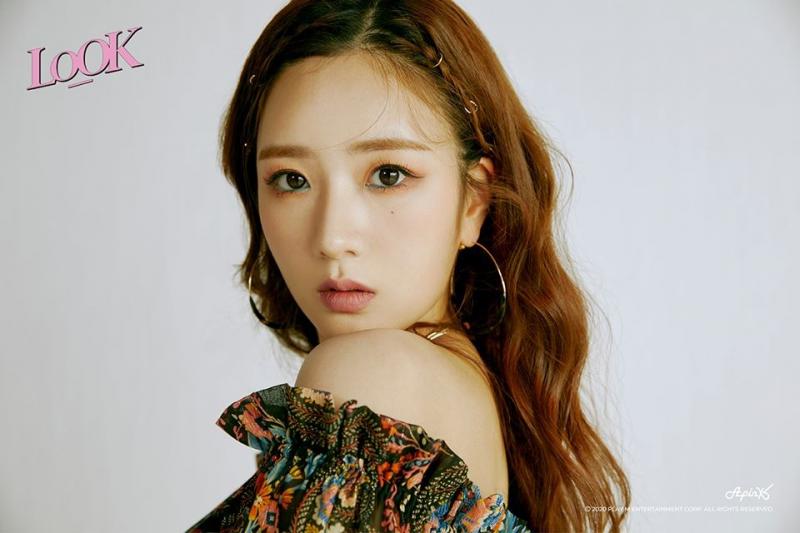 Stage Name: Bomi (보미)
Birth Name: Yoon Bo Mi (윤보미)
Position: Main Vocalist, Main Dancer, Rapper
Birthday: August 13, 1993
Zodiac Sign: Leo
Height: 163 cm (5'4″)
Weight: 47 kg (104 lbs)
Blood Type: O
Twitter: @Apinkbm
Instagram: @__yoonbomi__
Youtube: Bomi's channel
Bomi Facts:
– Her birthplace is Suwon, South Korea.
– Specialty: Singing; Dancing; Taekwondo.
– She loves to play soccer.
– Bomi learnt playing the drums.
– She participated in "We Got Married", where her virtual husband was actor Choi Tae Joon.
– Bomi was part of the girl dancing crew in BEAST/B2ST's "Beautiful".
– She acted in the drama "Because This is My First Life" (2017).
– She is also part of the sub-unit Pink BnN.
– Bomi's ideal type: a man with good first impression with monolids that treats her well and doesn't buy her expensive materials. Someone she can learn a lot from. She likes guys who have aegyo. Tak Jae Hoon is close to her ideal.
Show more Bomi fun facts…
Naeun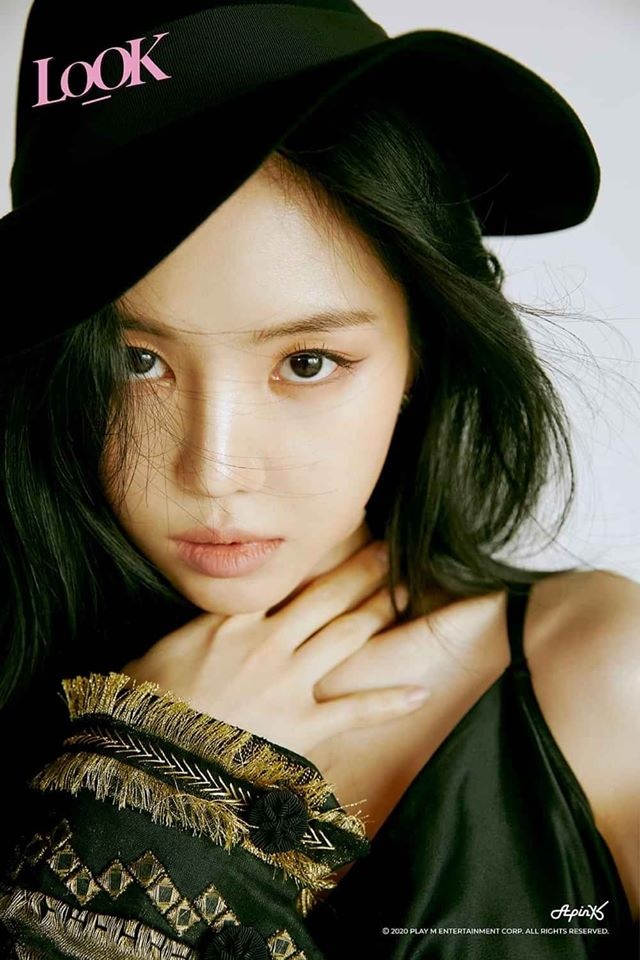 Stage Name: Naeun (나은)
Birth Name: Son Na Eun (손나은)
English Name: Marcella Son
Position: Lead Dancer, Vocalist, Rapper, Visual
Birthday: February 10, 1994
Zodiac Sign: Aquarius
Height: 168 cm (5'6″)
Weight: 45 kg (99 lbs)
Blood Type: B
Twitter: @Apinksne
Instagram: @marcellasne_
Naeun Facts:
– She was born in Seoul, South Korea.
– Naeun is friends with Park Sooah.
– She can speak Korean, Chinese, English and Japanese.
– Nickname: GoToNyu.
– She was SHINee TaeMin's wife on "We Got Married", in which she also revealed her English name which is Marcella.
– She acted in the dramas "Salamander Guru and The Shadow Operation Team (2012 – ep. 4), "The Great Seer" (2012), "Childless Comfort" (2012), "Second 20s" (2015), "Cinderella and Four Knights" (2016).
– Naeun's ideal type: someone who is honest and has a manly personality. She once picked Dynamic Duo's Choiza as her ideal type.
Show more Naeun fun facts…
profile made by: "felipe grin§"
(Special thank to Han for additional information)
Note: Please don't copy-paste the content of this page to other sites/places on the web. If you use info from our profile, please kindly put a link to this post. Thanks a lot! 🙂 – Kprofiles.com
Back To Apink Profile
Who is your Apink Y.O.S bias?
Latest Stage:
https://m.youtube.com/watch?v=EnNMvzXjwnY
Who is your Apink Y.O.S bias? Do you know more facts about them? Feel free to comment below. 🙂