Ahyoon (Botopass) Profile and Facts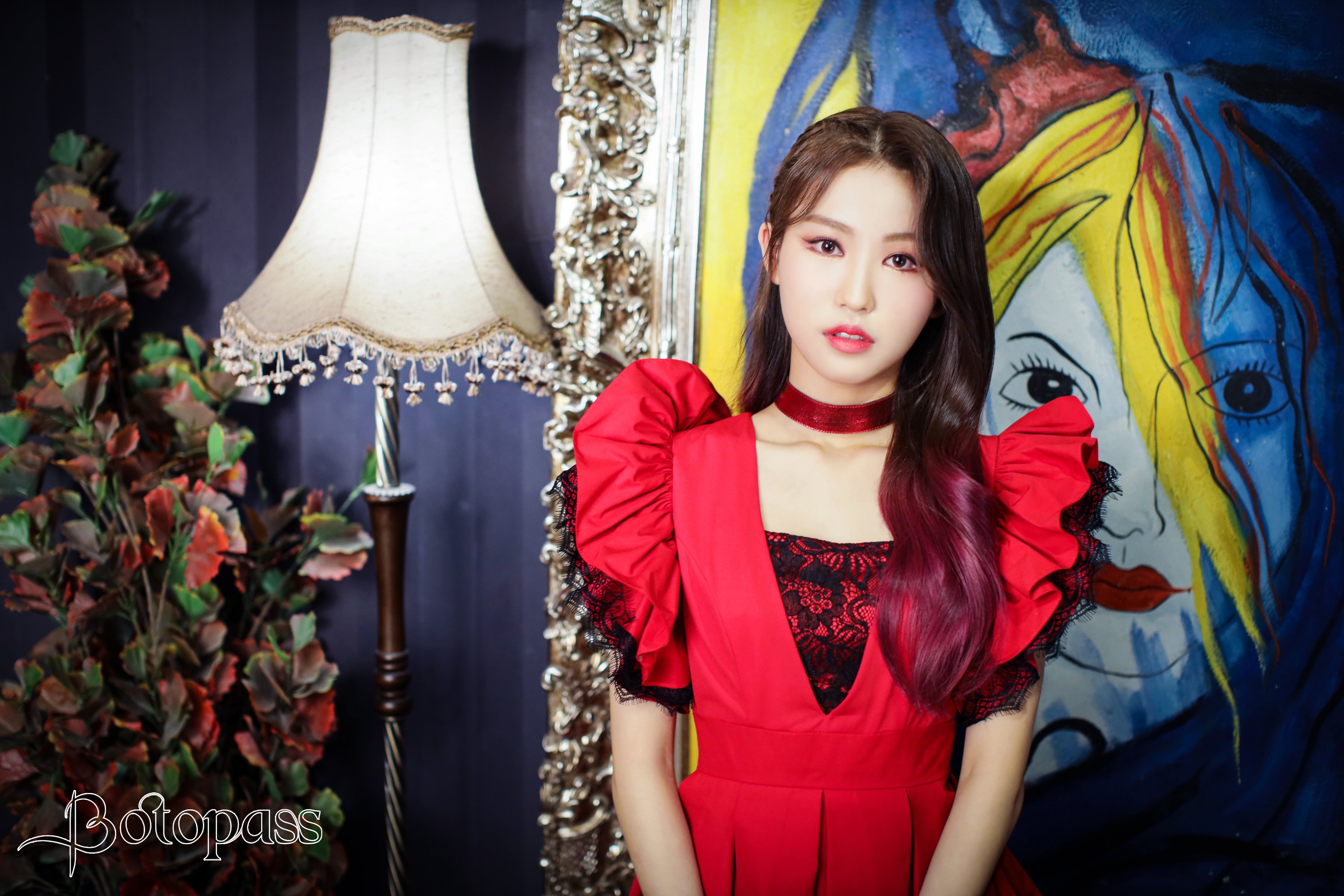 Stage Name: Ahyoon (아윤) (雅阭) (アユン)
Birth Name: Choi Su Bin (최수빈)
Position: Vocalist, Maknae
Birthday: October 23, 2004
Zodiac Sign: Scorpio
Chinese Zodiac Sign: Monkey
Nationality: Korean
Height: TBA
Weight: TBA
Blood Type: TBA
Ahyoon Facts:
– She was the last member to be revealed.
– She was revealed on July 21, 2020. (3 days before the debut being postponed)
– She is under XX Entertainment.
– She and Shiho have the same name
– She is very flexible
– Nickname: Human Top because she is good at turns
– Seoyoon likes Ahyoon because she is Sweet and Polite
– Habits: To touch her hair when she is looking into a mirror and she always keep her back straight, she never change her posture according to Seoyoon
– Seoyoon describes Ahyoon in 3 words as: Lovable, Pretty and Full of Charms
– Favorite food: She likes meat, especially marinated grilled pork ribs
– She doesn't like eggplant and mushrooms
– Favorite character: Bambi
– Her favorite dress code is a pretty and sweet style
– She breed a poodle the name is "Choco", the poodle has a chocolate color
– Her favorite snack is Jorypong and Bebe Biscuit
– She can't eat spicy food
– Her deadly charm: She is the maknae but give off one aptmosthere that isn't like the youngest (maknae)
– She think that she has bright energy like a maknae
– Her MBTI: ISFP
– Hobbies: Watch Dramas.
– She is into Penthouse (Drama) these days (December 2020)
– She thinks that she maybe can eat 5 servings of meat, she never counted but have the condition of being marinated grilled pork ribs that she likes.
– She and Ria are "meatmates" because they two can eat to much meat
– Her favorite color is baby pink
– She have the slimmest waist of the group stylist measured for her that when they made her stage costume it was 20 iches.
– A thing that happened to her: while she was watching drama on the subway she missed the station
– She always look on mirror before go to stage
– Ideal type: A man full of kindness
Note: Please don't copy-paste the content of this page to other sites/places on the web. Please do respect the time and effort the author put in compiling this profile. If you need/want to use info from our profile, please kindly put a link to this post. Thank you.
Post by: Viien
Back to: Botopass Profile
How much do you like Ahyoon(Botopass)
Do you like Ahyoon? Do you know more facts about her? Feel free to comment down below.