Woori the Virgin (우리는 오늘부터)


Woori the Virgin (우리는 오늘부터) is a South Korean romantic comedy and satire drama series based on the American series Jane the Virgin starring: Im Soo-hyang, Sung-hoon, Shin Dong-wook and Hong Ji-yoon. The show premiered on May 9, 2022. The last episode aired on June 21, 2022.
Drama Name: Woori the Virgin (English title)
Native Title: 우리는 오늘부터 (Urineun Oneulbuteo)
Other Titles: We, From Today, We Start Today, From Now On
Release Date: May 9, 2022 – June 21, 2022
Genre: Romantic comedy, Satire
Network: SBS TV
Episodes: 14
Rating: 15+
Air Times: Monday and Tuesday at 22:00 (KST)
Show Duration: 70 mins
Director | Writer: Jeong Jeong-hwa
Synopsis:
Oh Woo-Ri (Im Soo-Hyang) works as an assistant writer for a popular drama series. She is dating Detective Lee Gang-Jae (Shin Dong-wook) and she wants to keep her virginity until she gets married. One day, Oh Woo-Ri goes to an OB-GYN for a regular checkup. Due to her doctor's mistake, Oh Woo-Ri gets pregnant through artificial insemination. The biological father of Oh Woo-Ri's baby is Raphael (Sung Hoon), the CEO of a cosmetics company. He gives off the impression that he is cold-hearted, but truly, he is a romantic person and wants to fall in love. The only problem is that he is married to Lee Ma-Ri (Hong Ji-yoon), who intentionally approached him and married him, even though love is nothing in her life.
Main Cast:
Im Soo-hyang


Role Name: Oh Woo-ri (오우리)
Birth Name: Im Soo-hyang (임수향)
View full Im Soo-hyang profile…
Sung Hoon


Role Name: Raphael (라파엘)
Birth Name: Sung Hoon (성훈)
View full Sung Hoon profile…
Shin Dong-wook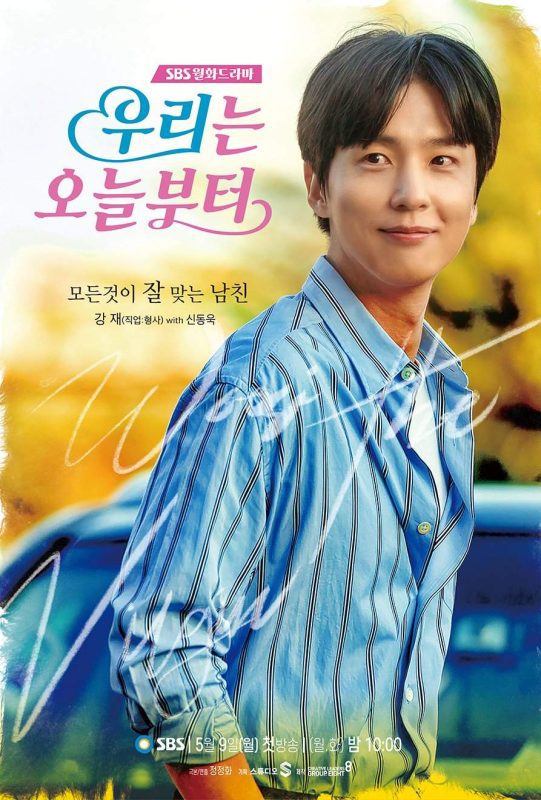 Role Name: Lee Kang-jae (이강재)
Birth Name: Shin Dong-wook (신동욱)
View full Shin Dong-wook profile…
Supporting Cast:
Lee Ma-ri (이 마 리) Played by: Hong Ji-yoon (홍지윤)
Oh Eun-ran (오은란) Played by: Hong Eun-hee (홍은희)
Seo Gwi-nyeo (서귀녀) Played by: Yoon Woon-kyung (연운경)
Kim Doek-bae (김덕배) Played by: Joo Jin-mo (주진모)
Profile by Chonsol6510
Note: Please don't copy-paste the content of this page to other sites/places on the web. If you use info from our profile, please kindly put a link to this post. Thanks a lot! 🙂 – Kprofiles.com
Note 2: Please use spoiler tags in the comments if there is a chance your comment might contain some, Thank you! (Just wrap the new <spoiler></spoiler> tag around your comment.)
How would you rate 'Woori the Virgin'?
K-drama Trailer: 
Did you like Woori the Virgin? Feel free to comment below.