Unel Magic Gear! Members Profile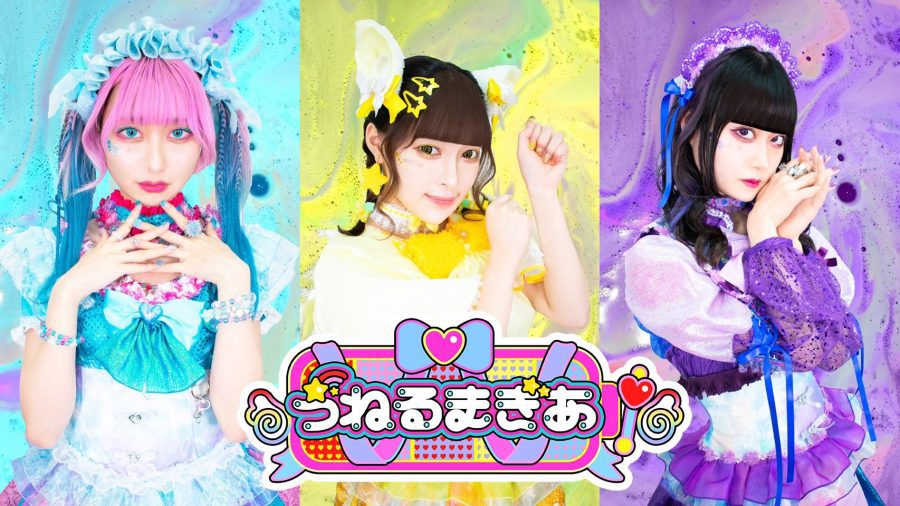 Unel Magic Gear! (UnelMagia, うねるまぎあ!) was a Japanese idol girl group. The final member lineup consisted of Baburu Emiri, Tsukimi Mike, and Yuichika Kiyuko. They were produced by costume designer Toyume Junna, and had collectively done modelling work for ACDC RAG. They debuted on April 16, 2022 and disbanded on October 31, 2022.
Their group was themed around the concept of "Magical Girl-Type AI", with their name being a combination of the words "Unelma (芬, Dream)", "Magic (英)", and "Gear (英)". Each member was "equipped" with a certain magic charm. They aimed to create a world where these AI's can continue to fulfill dreams.
Unel Magic Gear! Official Accounts:
Website: unelmagia.com
Twitter: unelmagicgear
TikTok: unelmagicgear.ai
YouTube: うねるまぎあ!-UnelMagicGear-
Unel Magic Gear! Members Profile
Baburu Emiri


Stage Name: Baburu Emiri (羽生瑠えみり)
Member Color: Milky Aqua
Magic Gear: Brain Penetration Squash mode
Birthday: November 21, –
Zodiac Sign: Sagittarius
Twitter: unelma_emiri
Instagram: emiry__yyy
YouTube: 水色戦士♡EMIRY
TikTok: emiry__yyy
Baburu Emiri Facts:
– She has her own fashion brand called Glem (ぐりむ).
– She posts dance covers of Jpop and Kpop songs on her YouTube.
– She's an artist, and occasionally posts her drawings on Twitter.
– She does cosplay.
Tsukimi Mike


Stage Name: Tsukimi Mike (月魅みけ)
Member Color: Oval Yellow
Magic Gear: Absolute Fortune Beast Meronyan mode
Birthday: October 18, –
Zodiac Sign: Libra
Twitter: unelma_mike
Instagram: lovely_mikenyan
TikTok: unelma_mike
Tsukimi Mike Facts:
– She enjoys hip-hop music.
– She loves cats.
Yuichika Kiyuko


Stage Name: Yuichika Kiyuko (唯近きゆこ)
Member Color: Madoromi Purple
Magic Gear: Tenjo Tenge Fairy mode
Birthday: February 6, –
Zodiac Sign: Aquarius
Twitter: unelma_kiyuko
Instagram: kkkiyukochan
YouTube: きゆこちゃんがんばりメモリー
TikTok: kkkiyukochan
Yuichika Kiyuko Facts:
– Roses are her favorite flower.
– She's interested in PreCure but hasn't had time to watch all the episodes.
– She has a terrible sense of direction and gets lost a lot, even when using Google Maps.
– She gets sleepy often, and attributes it to her member color (Madoromi, or まどろみ, means "slumber" or "nap").
Unel Magic Gear! Former Members:
JinseiAkira Meron


Stage Name: JinseiAkira Meron
Member Color: Really Violent Red
Magic Gear: Jail Miss Love Succubus mode
Birthday: November 5, –
Zodiac Sign: Scorpio
Twitter: gen_eki_jk
Instagram: akira_mero
TikTok: gen_eki_jk
Amino Riri


Stage Name: Amino Riri (愛乃渼りり)
Member Color: Sugar Pink
Magic Gear: Super Sugar Rococó mode
Birthday: January 24, –
Zodiac Sign: Aquarius
Instagram: aiq_00
Art Instagram: aiq002
TikTok: amino00p
Note: Please don't copy-paste the content of this page to other sites/places on the web. Please do respect the time and effort the author put in compiling this profile. If you need/want to use info from our profile, please kindly put a link to this post. Thanks a lot! 🙂 – Kprofiles.com
Who is your oshimen in Unel Magic Gear?
Who is your Unel Magic Gear! bias? Do you know more facts about them? Feel free to comment below. 🙂