Sungho (BOYNEXTDOOR) Profile and Facts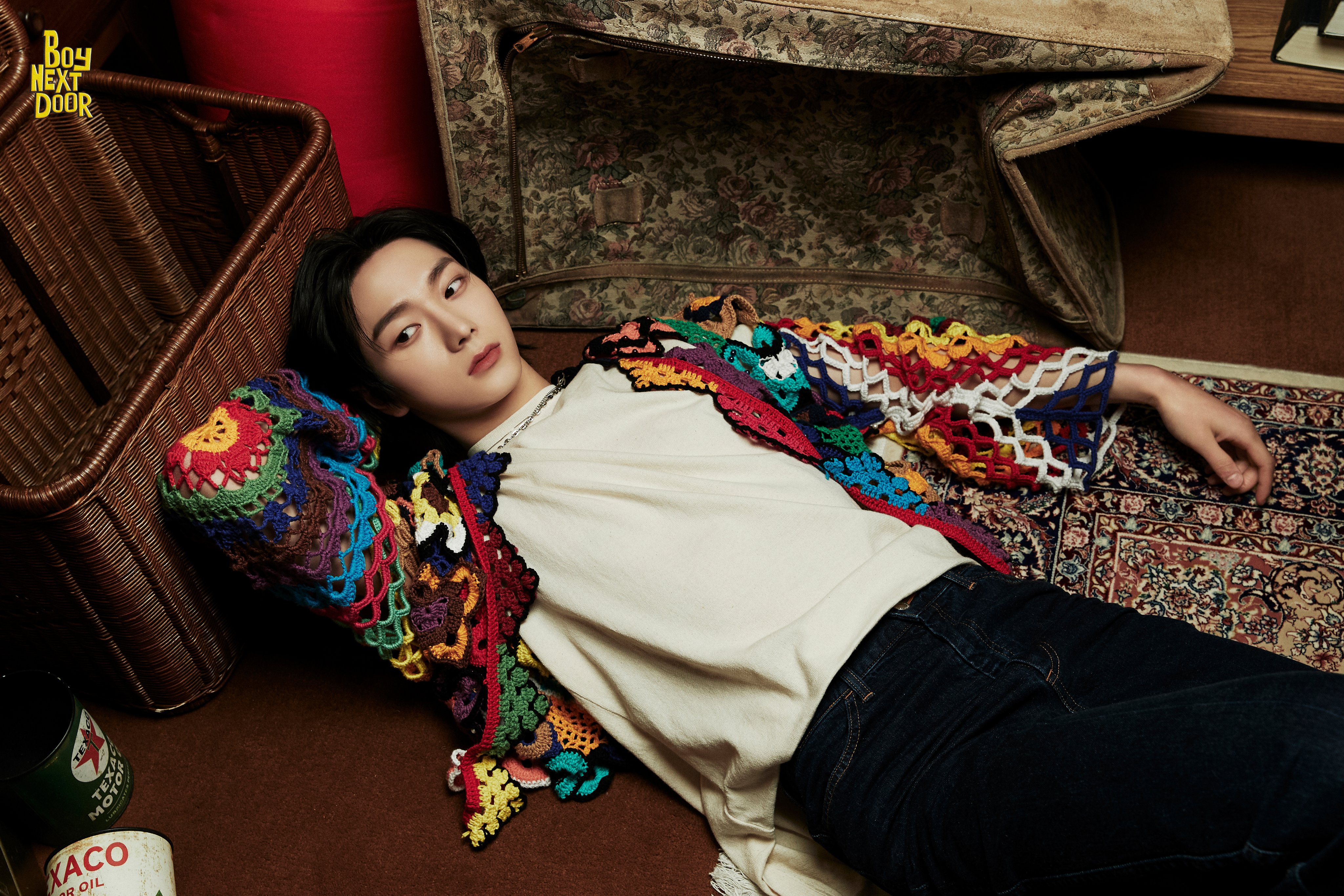 Sungho (성호) is a member of the South Korean boy group BOYNEXTDOOR.
Stage Name: Sungho (성호)
Birth Name: Park Sung Ho (박성호)
Position: —
Birthday: September 4th, 2003
Zodiac Sign: Virgo
Height: —
Blood Type: —
Nationality: Korean
Representative Emoji: —
SUNGHO Facts:
— Likes: Art.
– He's the oldest member in the group.
– He was born in Wonju, Gangwon, South Korea.
– He likes arts and riding bicycles.
– SUNGHO loves animals.
– He has an older brother.
– He's the oldest member in the group.
– His nickname is 'Shoulders' as he has broad shoulders.
– SUNG means to accomplish and HO means pure when combined the meaning is to accomplish big things and make the world pure.
– He is left handed.
– His charming points are his broad shoulders and clear skin.
– Hobbies: cafe hopping (trying out every cafe in town) and taking pictures.
– He's the logical and plan-ahead kind of guy.
– He'd like more people to hear his sweet voice.
– He wants to be a kid who is very close to their fans, but on stage he wants to show a totally different side of him.
– His nickname given to him by the members is 'Top gun'.
– He is the group's energizer.
– 'Heavy rain watch' is SUNGHO and RIWOO's "unit name".
– He can speak Korean and a bit of English.
– In middle school, he was in a band.
– SUNGHO has really bad eyesight, so he wears contacts in public.
– He shares birthday with GOT7's MARK, SUBIN (ex Berry Good), and Cherry Bullet's JIWON.
---
made by binanacake
---
Do you like Sungho (성호)? Do you know more facts about him? Comment below! 🙂