Rose Finger Members Profile: Rose Finger Facts


Rose Finger (로즈핑거) is a 4-member girl group under YC:Bros Entertainment. The group currently consists of: Soobin, Hayan, Hyebin & Segye. Rose Finger debuted on October 3, 2018 with their digital single 'HIBIDI-POP'.
Rose Finger Fandom Name: – (They are currently deciding between Rose Ring and Baby Rose)
Rose Finger Official Fan Color: –
Rose Finger Official Accounts:
Instagram: @rosefinger_official
Twitter: @ROSEFINGER4
Facebook: rosefinger2018
Rose Finger Members Profile:
Soobin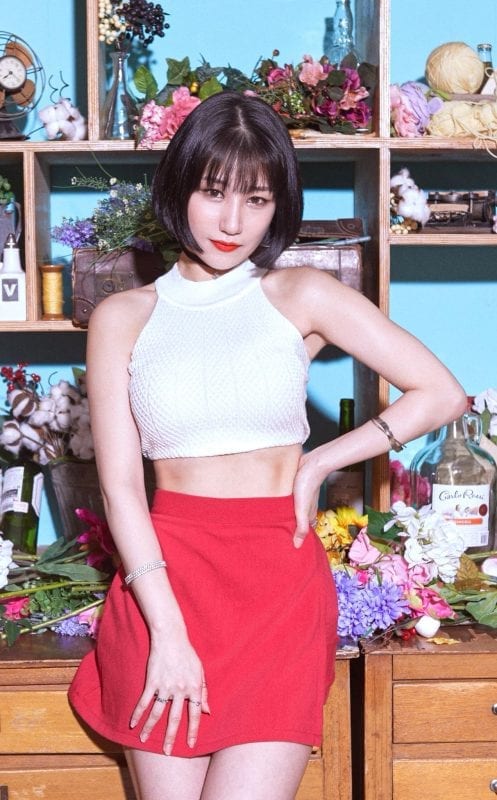 Stage Name: Soobin (수빈)
Birth Name: Na Soo Bin (나수빈)
Position: Leader, Main Rapper, Lead Dancer
Birthday:  December  12, 1991
Zodiac Sign: Sagittarius
Height: –
Weight: –
Blood Type: –
Instagram: @soobin_na
Twitter: @_surumii
Youtube: 나수빈
Soobin Facts:
– She is a former member of Dorothy
– She used to be a personal trainer at a gym
– Soobin says that she has an ant waist and hippo hips. Her waist is 21 inches while her hips are 35-36 inches
– Her special talents are to make animal sounds and to act like Celeb Five
– Soobin really loves anime like Pokemon and Sailor Moon
– She can do 10 push ups
– She collects plushies
– She has an Instagram account for her animals @_1dog3cats
– She posts dance videos on YouTube
– She has tattoos
Hayan


Stage Name: Hayan (하얀)
Birth Name: –
Position: Lead Vocal, Lead Rapper
Birthday: –
Zodiac Sign: –
Height: –
Weight: –
Blood Type: –
Instagram: @hayan_vv
Hayan Facts:
– She is a former member of Dice where she went by the stage name Yeoul
– Hayan used to be a pole dance instructor. She really loves pole dancing
– Hayan loves to eat and one of her favorite snacks is crackers
– One of her special talents is to eat crackers without a sound
– She can play the piano
– These days she's learning to play the guitar
– Hayan can correctly guess the notes that are used on a piano when being played
– She has a cat named 'DungDung-i'
– Hayan and Segye live together
Hyebin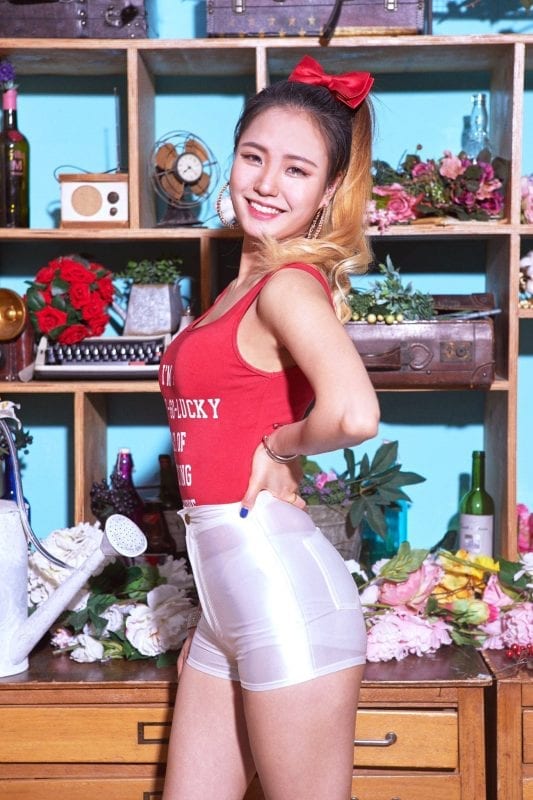 Stage Name: Hyebin (혜빈)
Birth Name: Kim Hyebin (김혜빈)
Position: Main Vocal
Birthday:  March 29, 1997
Zodiac Sign: Aries
Height: –
Weight: –
Blood Type: –
Instagram: @hyebin__0329
Twitter: @gpqls100
Hyebin Facts:
– She says that she has pretty long legs
– Hyebin is good at the high note battle and says she can hit higher notes than most people
– She has 1 dog and 1 cat
Segye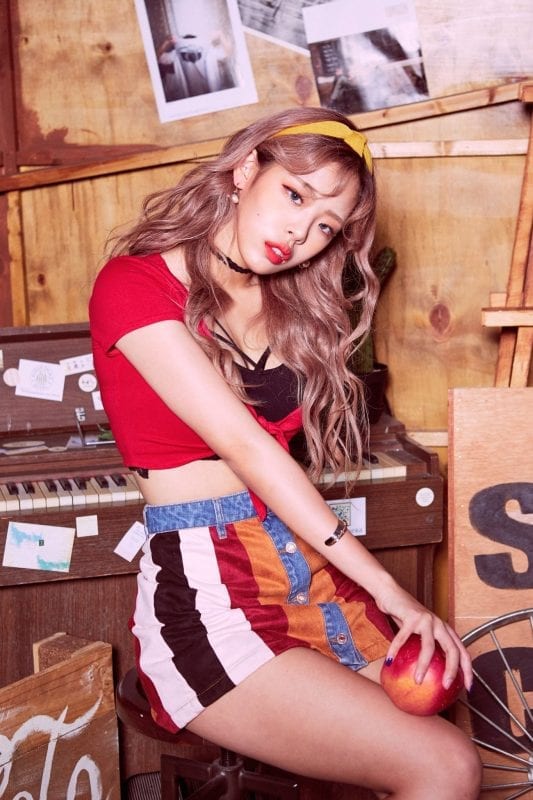 Stage Name: Segye (세계)
Birth Name: Shin Se Gye (신세계)
Position: Lead Rap, Main Dance, Maknae
Birthday:  August 19, 1998
Zodiac Sign: Leo
Height: 171 cm (5'7″)
Weight: –
Blood Type: –
Instagram: @rose_finger_world, @new_world98
Segye Facts:
– Her current school is Hanyang Women University and she's studying Sports and Leisure
– Segye says that she's at a sports college but she has zero athleticism and always finishes in the bottom in her grade. She even got a D in swimming
– Segye is the tallest member in the group. She says she is the one who raises the groups average height
– She choreographed the dance for their single 'Go Away'
– She has cats
– Segye and Hayan live together
Note: Please don't copy-paste the content of this page to other sites/places on the web. Please do respect the time and effort the author put in compiling this profile. If you need/want to use info from our profile, please kindly put a link to this post. Thanks a lot! 🙂 – Kprofiles.com
profiles made by somslay
Who is your Rose Finger bias?
Latest Korean comeback:

Who is your Rose Finger bias? Do you know more facts about them? Feel free to comment below. 🙂