RONDO Members Profile and Facts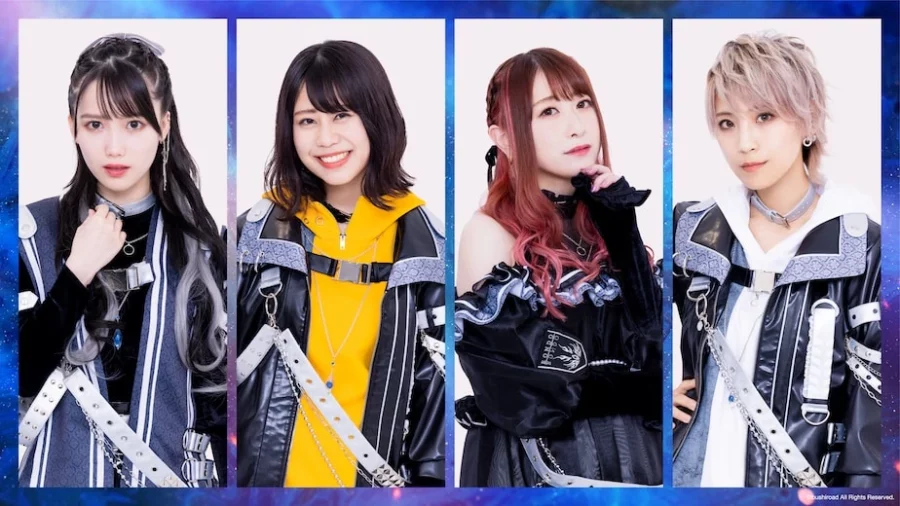 RONDO (燐舞曲) is a 4-member female DJ group in the Dig Delight Direct Drive DJ/D4DJ franchise. Their music genre is an eclectic mix of heavy alternative metal and electronic elements. The members consist of Aoyagi Tsubaki (voiced by Kato Rihona), Tsukimiyama Nagisa (voiced by Otsuka Sae), Yano Hiiro (voiced by Momono Haruna) and Miyake Aoi (voiced by Tsunko). They debuted in 2019 when they first performed their song "Movement" in D4DJ's 1st Live.
RONDO Members Profile:
Kato Rihona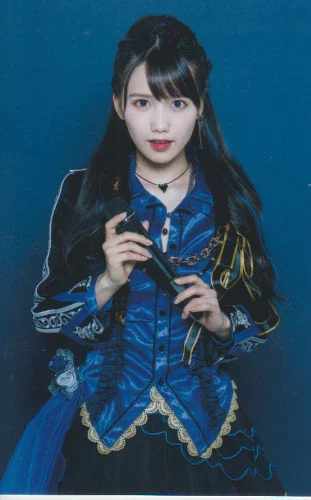 Plays: Aoyagi Tsubaki
Birth Name: Kato Rihona (加藤里保菜)
Position: Vocalist
Birthday: October 3, 1995
Zodiac: Libra
Height: 153 cm (5'0")
Weight: –
Blood Type: B
Instagram: rihonyan103
Twitter: rihonyan103
Website (Agency): Rihona Kato
Kato Rihona Facts:
– Her hobbies include listening to music and shopping.
– She has a pomeranian named Pon and a sheltie named Mugi.
Otsuka Sae


Plays: Tsukimiyama Nagisa
Birth Name: Otsuka Sae (大塚紗英)
Positions: Background Vocals, Guitar
Birthday: October 10, 1995
Zodiac: Libra
Height: 164 cm (5'4")
Weight: –
Blood Type: O
Twitter: Sae_Otsuka
Instagram: o_t_s_u_k_a_s_a_e
Blog: otsuka-sae
Website (Agency): Sae Otsuka
Otsuka Sae Facts:
– She once owned 23 rabbits herself. She also used to own 50 goldfish, 4 koi and 1 pigeon at one point.
– She also voices Hanazono Tae of Poppin' Party! from the BanG Dream! franchise.
– Her favourite anime is Magical Girl Lyrical Nanoha.
– Her hobbies include eating, reading manga, taking baths, writing music, running and taking photos of trees.
Momono Haruna


Plays: Yano Hiiro
Birth Name: Momono Haruna (ももの はるな)
Positions: Background Vocals, VJ
Birthday: November 25, 1991
Zodiac: Sagittarius
Height: 161 cm (5'3")
Weight: –
Blood Type: O
Twitter: mom0no
Instagram: mmno.h
Momono Haruna Facts:
– Her hobbies include cooking and playing football.
– Her favourite foods are milk, buckwheat noodles, ramen and hegi soba.
– She was a member of the idol group "Fuwafuwa Shisugite Wakarimasen" in 2011. She left prior to their quiet disbandment in 2013.
– On October 12th 2022, she announced that she will be taking a break from all activities until the end of the year due to a chronic illness. As expected, all of her appearances in D4DJ concerts and any related programs have been cancelled.
Tsunko


Plays: Miyake Aoi
Birth Name: Tsunko
Positions: DJ, Track Maker
Birthday: January 9, 1992
Zodiac Sign: Capricorn
Height: 161 cm (5'3")
Weight: –
Blood Type: AB
Instagram: tsunko_p
Twitter: tsunko_p
Website (Agency): Tsunko
Tsunko Facts:
– Tsunko was born in Osaka, Japan.
– She loves to eat and enjoys high-calorie foods.
– She enjoys travelling to places in Japan that were used as the settings of well-known anime, such as Chichibu in Saitama (the setting of Anohana) and Komoro in Nagano (the setting of Ano Natsu de Matteru).
Note: Please don't copy-paste the content of this page to other sites/places on the web. Please do respect the time and effort the author put in compiling this profile. If you need/want to use info from our profile, please kindly put a link to this post. Thanks a lot! 🙂 – Kprofiles.com
made by cutieyoomei
Latest Release:
Who is your RONDO favorite member? Do you know more facts about them? Feel free to comment below. 🙂