One More Time (헤어진 다음날)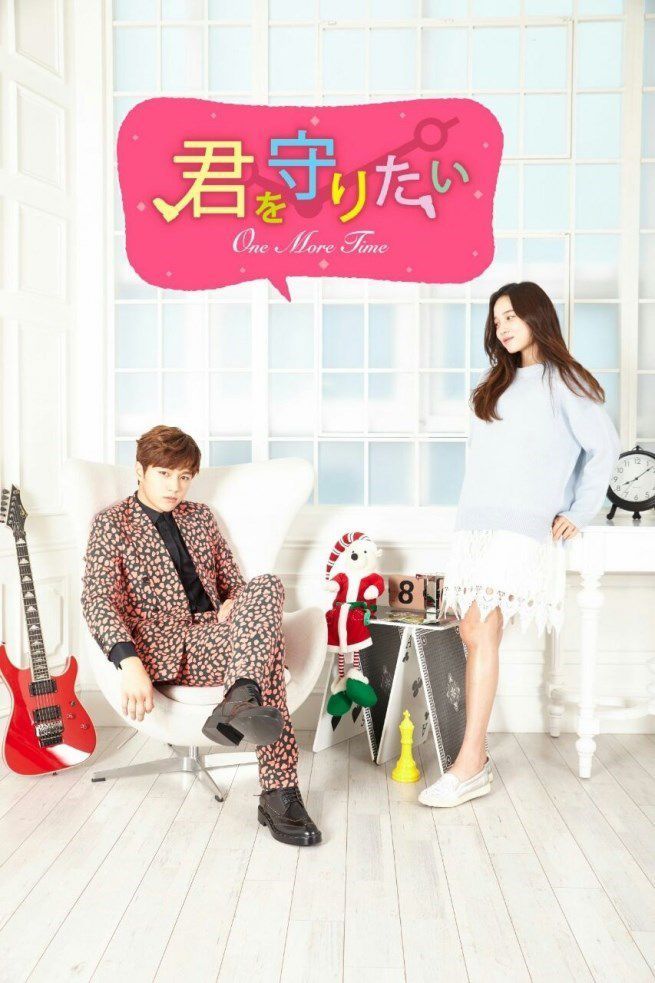 One More Time (헤어진 다음날) is a Korean web series starring; Kim Myeong Su and Yun So Hee. The show premiered on October 26, 2016, and the final episode aired on December 14, 2016.
Drama Name: One More Time (English title)
Hangul: 헤어진 다음날 (Heeojin Da-eumnal)
Other Titles: The Day After We Broke Up, I Want To Protect You One More Time, The Day After We Parted, Kimi Wo Mamoritai ~One More Time~, 君を守りたい~ONE MORE TIME~
Release Date: October 26 – December 14, 2016
Genre: Idol Drama, Fantastic, Romantic, Sci-fi, Korean Drama, Web Serie
Network: KBS WORLD – KBS 2 /
Streaming: Netflix
Episodes: 8
Show Duration: 30 min.
Synospis:
Yoo Tan is the leader and vocalist of an indie band called One More Time, which he started with his childhood friends. As the band's popularity and revenue begin to dwindle, Tan decides to sign a contract with a music label. While adjusting to his new life, Tan gets swept up in a mysterious event – An unwanted time leap allows him to journey back in time to regain his girlfriend.
Main Cast:
Kim Myeong Su


Role Name: Yu Tan
Stage Name: L
Birth Name: Kim Myeong Su
Group: INFINITE
View full L profile…
Yoon So Hui


Role Name: Da In
Birth Name: Yoon So Hui
View Full Yoon So Hee Profile…
Supporting Cast:
Shin Ji Su


Role Name: Bo Yu
Birth Name: Shin Ji Su (신지수)
Group: TAHITI
View Full Shin Ji Su Profile…
Kang Nam Gil


Role Name: Dad of Yu Tan
Birth Name: Kang Nam Gil (강남길)
View Full Kang Nam Gil Profile…
Kim Gi Du


Role Name: Jin Guk
Birth Name: Kim Gi Du (김기두)
View Full Kim Gi Du Profile…
Kim Ji Young


Role Name: the Reaper
Birth Name: Kim Ji Young (김지영)
See Full Kim Ji Young Profile…
Lee Tae Im


Role Name: Kang Ye Seol
Birth Name: Lee Tae Im (이태임)
View Full Lee Tae Im Profile…
Made by: chaaton_
Note: Please don't copy-paste the content of this page to other sites/places on the web. If you use info from our profile, please kindly put a link to this post. Thanks a lot! 🙂 – Kprofiles.com
Note 2: Please use spoiler tags in the comments if there is a chance your comment might contain some, Thank you! (Just wrap the new <spoiler></spoiler> tag around your comment.
How would do you rate "One More Time"
K-Drama Trailer:
Do you like One More Time? Feel free to comment down below.