oh no nina/Nina Yu Profile and Facts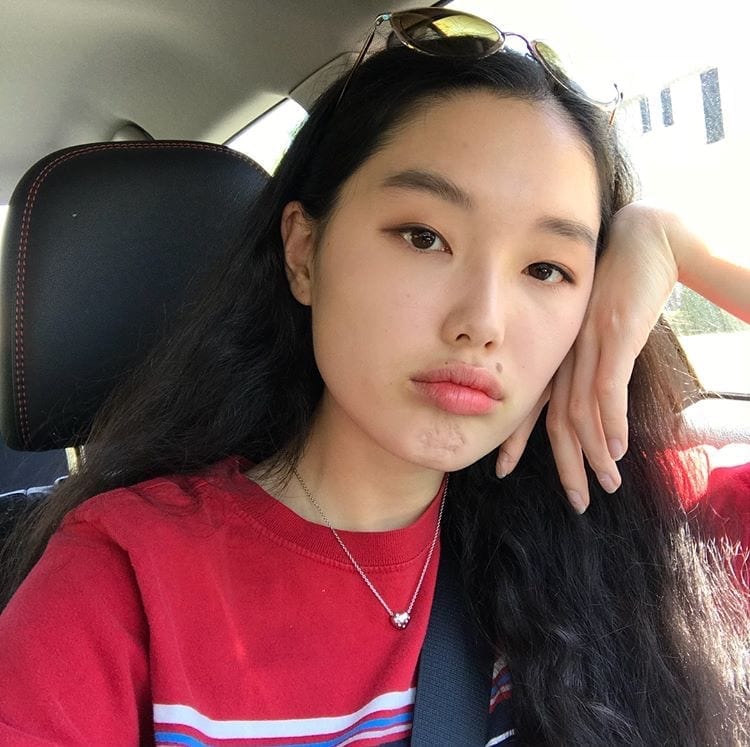 Nina Yu is a Korean-American Youtuber. She posts videos under the channel name 'oh no nina'. She posted her first video on July 22nd 2017.
Birth Name: Nina Somi Yu / Yu So Mi (유소미)
Birth Date: November 15, 1997
Birthplace: Berkeley, United States
Zodiac: Scorpio
Height: 172 cm (5'7″)
Weight: 58 kg (128 lbs)
Blood Type: N/A
oh no nina Official Accounts:
Instagram: @ninaeyu
Youtube: oh no nina
Twitter: @ninaeyu
oh no nina Fandom Name: Neenyu
(a combination of her nickname 'neen' and her surname 'yu' and sounds like 'need you'. a fan came up with the name)
oh no nina Facts:
– She was born in Berkeley, United States
– Both her parents are from Seoul, South Korea
– She loves painting and drawing
– She has 2 younger brothers
– She likes BTS and her bias is RM/Namjoon
– Other groups she likes are BLACKPINK, EXO, BigBang, Red Velvet, GFriend, SEVENTEEN, NCT and TWICE
– She is currently studying Korean
– She is very passionate about creativity
– Her favorite color is red, especially dark red
– Her personality type is INFP for the MBTI personality test
– If she could switch bodies with any K-Pop idol she would choose Jungkook (BTS) because he's impossibly strong or Rosé (BLACKPINK) because she's beautiful and talented
– She went to BTS' concert in Oakland
– She has a birthmark/mole above her lips and it once fell off but grew back
– Her favorite BTS song is Spring Day
– She has 6 piercings (3 on each ear)
– She has natural curly hair
– She's a pescatarian
– She has a black belt in taekwondo
– She's an introvert
– Her hogwarts house is Ravenclaw
– Her favorite season is winter
– She's a very emotional person
– She broke her left wrist when she was 3 by jumping off a couch and landing wrong. She still has her cast lol
– She has a tendency to always fall into water. She does it that often that her parents started calling it 'pulling a Nina'
– Spongebob is one of her favorite shows
– She has terrible vision
– She plays the ukulele and she named hers Agnes
– She has a plant named Joonie
– She dealt with social anxiety most of her life and still does
Note: Please don't copy-paste the content of this page to other sites/places on the web. If you use info from our profile, please kindly put a link to this post. Thanks a lot! 🙂 – Kprofiles.com
Profile made by kyu
How much do you like oh no nina/Nina Yu?
Do you like Nina Yu? Do you know more facts about her? Feel free to comment below. 🙂