MCND AGE (MCND) Album Info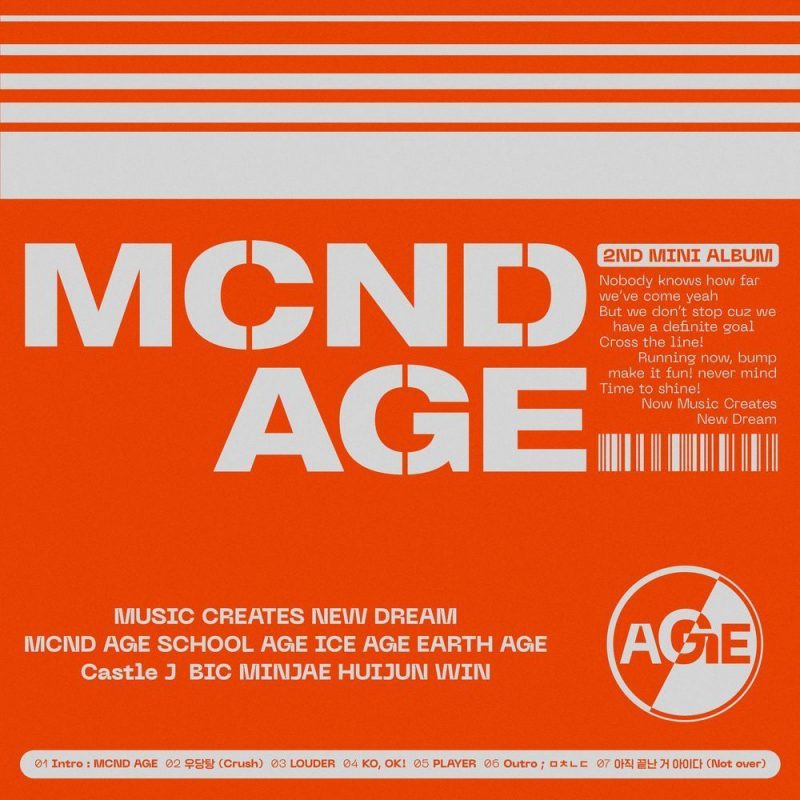 'MCND AGE' is the 3rd mini-album by MCND. It was released on January 8th, 2021, with the title track 'Crush'. It has a total of seven tracks.
Artist: MCND
Release Date: January 8, 2021
Recorded: 2020
Type: Mini Album
Genre: K-Pop, K-Hip-Hop
Length: 20:17
Label: Top Media
Writers: Castle J, Daniel Kim, 153/Joombas, others
Producers: –
Track List
1. Intro: MCND AGE – 0:57
2. Crush (title track) – 3:18
3. LOUDER – 3:00
4. KO, OK! – 3:31
5. PLAYER – 3:11
6. Outro – 2:55
7. Not over – 3:19
Video Links
'Crush' MV
'Crush' Performance Video
'Crush' Dance Practice
'Not Over' MV
'Not Over' Dance Practice
MCND AGE Full Album
Made by: yaversetwo
Related: MCND Profile
What Is Your Favorite Track On 'MCND AGE'
What is your favourite track on 'MCND AGE'? Feel free to comment down below!