MAJORS Members Profile


MAJORS (메이져스) is a girl group under ANS Entertainment. The group consists of: Ida, Vita, Aki, Bian, Suzy and Shinye. They debuted on March 9, 2021, with their first single album 'The Beginning of Legend'
MAJORS Fandom Name: MVP (Most Valuable Player)
MAJORS Official Fan Color: –
MAJORS Official Greeting:
"Spit It Out! Hello. We are MAJORS."
MAJORS Official Logo: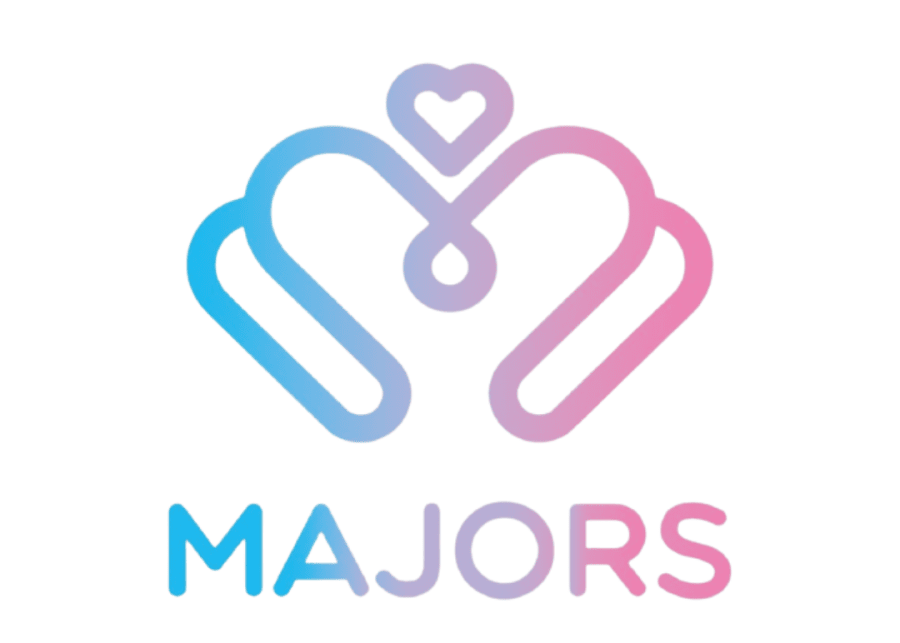 MAJORS Official Accounts:
Instagram: official_majors_ansent
Twitter: majors_official
YouTube: MAJORS
TikTok: majors_official
MAJORS Members Profile:
Ida


Stage Name: Ida (아이다)
Birth Name: Koh Chaeyoung (고채영)
Birthday: May 19, 2000
Position: Leader, Sub-Vocalist
Zodiac Sign: Taurus
Height: 163cm (5'4″)
Weight: 43kg (94 lbs)
Blood Type: B
Instagram: @its.m.ida
YouTube: Ida
Ida Facts:
– She is from Seoul, South Korea.
– She was a back-up dancer of duo 2NYNE.
– She loves cats and has a cat.
– She is friends with Youngheun from Black Swan.
– Her speciality is her tearful acting.
– Her hobbies are playing FPS games.
– MBTI: INTP
– She has a ginger pet cat.
Vita


Stage Name: Vita (비타)
Birth Name: Kim Jimin (김지민)
Birthday: February 3, 2000
Position: Main Rapper, Lead Dancer
Zodiac Sign: Aquarius
Height: 168cm (5'6″)
Weight: 54kg (119 lbs)
Blood Type: O
Instagram: @be.a.vitamin
Vita Facts:
– She can speak English.
– She studied internationally.
– She was a cheerleader in basketball and volleyball.
– She can play violin, flute and piano.
– Her name comes from the word 'Vitamin'
– MBTI: INTP
– Her hobbies: Hip-hop, exercising
Aki

Stage Name: Aki (아키)
Birth Name: Jang Minju (장민주)
Birthday: February 12, 2001
Position: Lead Rapper, Lead Dancer, Sub-Vocalist
Zodiac Sign: Aquarius
Height: 168cm (5'6″)
Weight: 48kg (105 lbs)
Blood Type: A
Instagram: @a_hzosmo
TikTok: @minmin_moo
Aki Facts:
– She was born in Busan, South Korea.
– She loves butterflies.
– She is studying business in a university but now on a leave due to absence.
– She can play piano and guitar.
– She trained for 3 months.
– MBTI: ENFP
– Her role model is Soyeon from (G)I-DLE. (CBC Star Interview)
Bian


Stage Name: Bian (비안)
Birth Name: Yu Jiwon (유지원)
Birthday: February 13, 2001
Position: Main Vocalist, Main Dancer
Zodiac Sign: Aquarius
Height: 165 cm (5'5″)
Weight: 46kg (101 lbs)
Blood Type: O
Instagram: @its.m_bian (personal) / @bian_fan_m (for fans)
TikTok: @yu_ji.won
YouTube: 비안Bian
Bian Facts:
– She was born in Seoul, South Korea.
– She's a former member of ANS and MIDNIGHT under her birth name Jiwon.
Click here for more about Bian… 
Suzy


Stage Name: Suzy (수지)
Birth Name: Kim Suji (김수지)
Birthday: June 3, 2001
Position: Lead Dancer, Sub-Vocalist
Zodiac Sign: Gemini
Height: 164cm (5'4″)
Weight: 45kg (99 lbs)
Blood Type: A
Instagram: @su.______.zy
YouTube: SUZY 수지
Suzy Facts:
– She is a good dancer.
– She has a younger brother.
– She appeared in the 2018 and 2019 MBC "On The Starry Night of The Mountains" classroom concerts.
– She is good at driving motor and swimming.
– She is a ballet.
– She can play piano.
– She chose and announced her own stage name as 'Suzy'
– Hobbies: Swimming, covering dances.
– MBTI: ISTP
Shinye


Stage Name: Shinye (신예)
Birth Name: Gam Yerim (감예림)
Birthday: March 7, 2004
Position: Main Vocalist, Maknae
Zodiac Sign: Pisces
Height: 166cm (5'5″)
Weight: 46kg (101 lbs)
Blood Type: AB
Instagram: @shinnnnye
TikTok: @limmmiy
Shinye Facts:
– She is from Daegu, South Korea.
– She is a figure skating player for 8 years.
– She is good at athleticism.
– She joined national athletics competitions preliminary round.
– She is a ballet.
– Her hobbies are playing golf, swimming, boxing and taekwondo.
– She is currently studying musical at Sejong Daesung High School.
– MBTI: ENFJ
– Her best friend in Majors is Bian. (KT Skylife Interview)
Note: Please don't copy-paste the content of this page to other sites/places on the web. Please do respect the time and effort the author put in compiling this profile. If you need/want to use info from our profile, please kindly put a link to this post. Thanks a lot! 🙂 – Kprofiles.com
made by songhaena
(Special thanks to @AnsEntGirls (twt) and @BianMajors (twt), ฅ≧ω≦ฅ)
You may also like: Poll: Who is the best vocalist/dancer/rapper in MAJORS?
MAJORS Discography
Latest Comeback:
Who is your bias in MAJORS? Feel free to comment down below! 🙂