LiSA Profile & Facts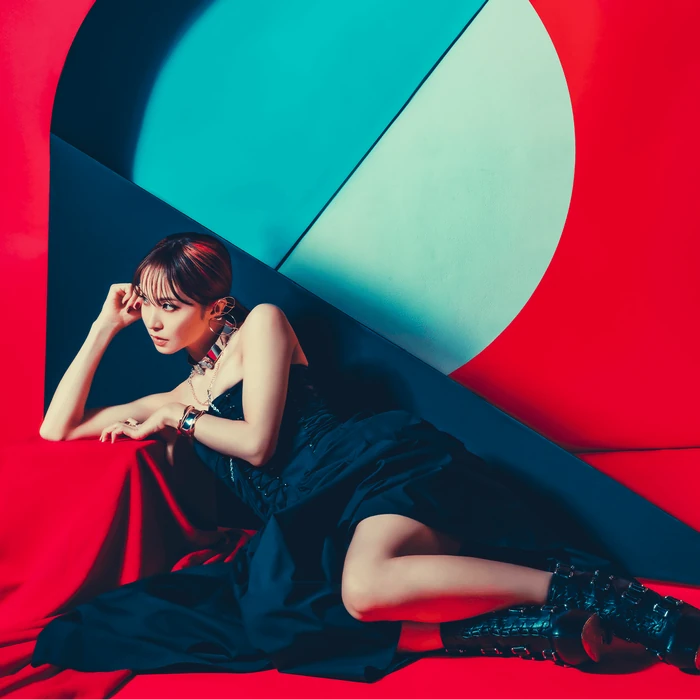 Risa Oribe (織部 里沙, Oribe Risa) is a Japanese singer, songwriter and lyricist from Seki, Gifu, Japan signed to Sacra Music under Sony Music Artists. She made her solo debut in 2011 with the mini-album "Letters to U".
Stage Name: LiSA
Birth Name: Oribe Risa  (織部 里沙)
Birthday: June 24, 1987
Zodiac Sign: Cancer
Height: 165 cm (5'5″)
Weight: –
Blood Type: B
Website: www.lxixsxa.com 
Youtube: LiSA Official YouTube
Instagram: @xlisa_olivex
Twitter: @LiSA_OLiVE
TikTok: @lxixsxa_official
Facebook: LiSA 
LiSA Facts:
-Birthplace: Seki, Gifu, Japan
-LiSA started taking piano lessons from the age of 3. She later took dance and vocal lessons all the way up until Junior High.
-LiSA started her musical career as the vocalist of the indie band Chucky.
-Following Chucky's disbandment in 2008, LiSA moved to Tokyo to pursue a solo career.
-She made her major debut in 2010 singing songs for the anime series Angel Beats! as one of the vocalists for the fictional band Girls Dead Monster.
-In Tokyo, LiSA formed the band Love is Same All with members from the indie band Parking Out and began using the stage name LiSA, which is an acronym for Love is Same All.
-In April 2011, LiSA made her solo debut with the mini-album Letters to U.
-She performed at Animelo Summer Live in August 2010, Anime Expo in 2012, and is also a regular guest at Anime Festival Asia.
-She appeared on 70th NHK Kohaku Uta Gassen.
-LiSA's songs have been featured as theme music for various anime series such as Fate/Zero, Sword Art Online and Demon Slayer: Kimetsu no Yaiba.
-Her singles have regularly been in the top ten of the Oricon weekly charts, with "Crossing Field" being certified platinum by the Recording Industry Association of Japan and "Oath Sign" being certified gold.
– In 2014 and 2015, LiSA  performed at the Nippon Budokan.
-In 2015, she made her acting debut as Madge Nelson in the Japanese dub of the animated film Minions.
–Shūkan Bunshun reported that LiSA and Suzuki Tatsuhisa (the lead vocalist from the rock band OLDCODEX)  were engaged in May 2019.
-In January 2020, the two publicly revealed their relationship and announced they had married.
-In July 2020, LiSA's "Gurenge" single surpassed 1 million downloads since its release.
-On August 4, 2021, LiSA announced that she would be going on hiatus following reports from Shūkan Bunshun alleging that her husband Suzuki Tatsuhisa  had been engaged in an extramarital affair.
-She gradually resumed her music activities, starting with a Hokkaido concert on August 28 of the same year.
-.She released the single "Hadashi no Step" on September 8, 2021; the title song is used as the theme song for the television drama, "Promise Cinderella".
-On March 24, 2022, Netflix announced that a documentary film titled: "LiSA Another Great Day", featuring the said artist will be available to stream in late 2022.
-She has released songs for video games theme song of Dengeki Bunko: Fighting Climax Ignition and Sword Online: Fatal Bullet.
–Dennis Amith of J!-ENT had described LiSA  as a young woman with style, beautiful vocals, and the ability to take on various musical styles.
-LiSA's musical influences include: Avril Lavigne, Oasis, Green Day, Paramore, Ke$ha, and Rihanna. She also includes her time in Chucky.
profiles made by MiMi the Cheshire Cat

Latest Comeback:

Do you know any more facts about LiSA? Feel free to comment down below! 😊