Junhyeok Profile & Facts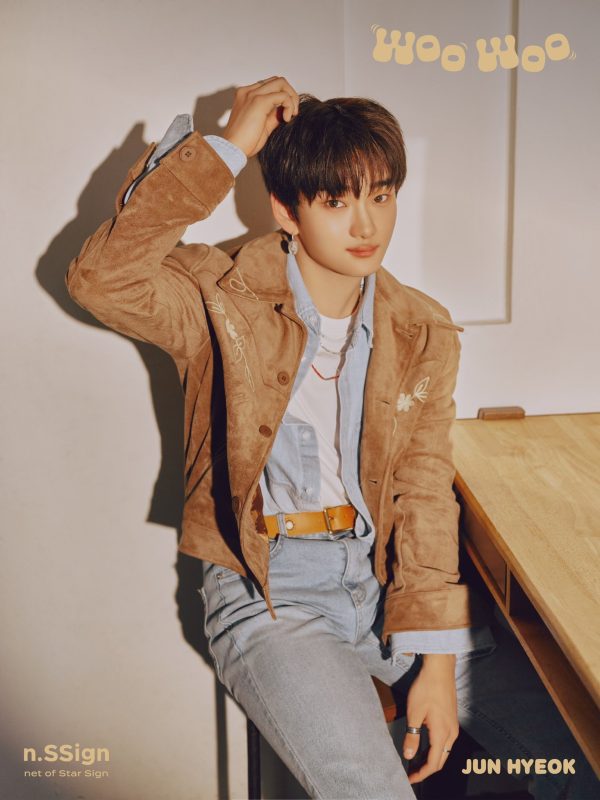 Junhyeok (준혁) is a member of the boy groups withus and n.SSign. He debuted as a member of withus on November 17, 2020 and is set to debut soon as a member of n.SSign.
Stage Name: Junhyeok (준혁)
Birth Name: Yang Jun-hyeok (양준혁)
Birthday: December 26, 2001
Zodiac Sign: Capricorn
Chinese Zodiac Sign: Snake
Height: 173 cm (5'8″)
Weight: 59 kg (130 lbs)
Blood Type: B
Nationality: Korean
Instagram: junhyeok_12_26
Junhyeok Facts:
— He was born in Suwon, Gyeonggi-do, South Korea.
— Before joining the survival show Stars Awakening, he wasn't sure whether he was born in Suwon or in Busan, as his mother and grandmother had given him conflicting answers.
— He dreams of giving people hope with his voice.
— Nicknames: Saitama, Nyang Junhyeok.
— Education: Hwahong Middle School
— His MBTI personality type is ENFJ (previously it was ENTJ).
— He was the fourth member of withus to be revealed. He was introduced on October 29, 2020.
— He's the lead vocalist and visual in withus.
— One of his favorite things is curry rice.
— He dislikes having an empty stomach, people who only care about themselves, and anything frustrating.
— His special skill is physical activity.
— Five of his self-introduction keywords on Stars Awakening are: main vocal, main dancer, hot-cold personality type, eating rice, and impactful.
— He's into the drama Extraordinary Attorney Woo.
— His favorite color is black.
— As a hobby, when he can't sleep, he likes looking at the stars and considers finding constellations, such as the Big Dipper.
— When he's sad, he looks at the stars to feel better.
— When he was younger, he wanted to be a scientist (according to his mother).
— To describe himself, he would use the hashtags #Saitama (as he's apparently the strongest member of n.SSign), #NyangJunhyeok, and #CurryRice. The first two hashtags are his nicknames, while the third one refers to his soul food.
— His charming point is his jawline.
— His favorite song is Paul Kim's 너를 만나 (Me After You).
— The skills he's confident in are ventriloquism and hot pot.
— If he could have a superpower, he'd like to be able to control the weather and change it to cool weather with clouds.
— He's the shortest member of withus.
— He competed in the Idol category on Stars Awakening. He was one of the last seven Idol contestants standing in the finale; they won, meaning that he earned a spot as a member of n.SSign.
Note: Please don't copy-paste the content of this page to other sites/places on the web. Please do respect the time and effort the author put in compiling this profile. If you need/want to use info from our profile, please kindly put a link to this post. Thanks a lot! 
 – Kprofiles.com
profile made by midgehitsthrice
Related: withus Profile
n.SSign Profile
Do you like Junhyeok? Do you know any more facts about him? Feel free to comment down below. 🙂