JR (Nu'est) Profile and Facts; JR's Ideal Type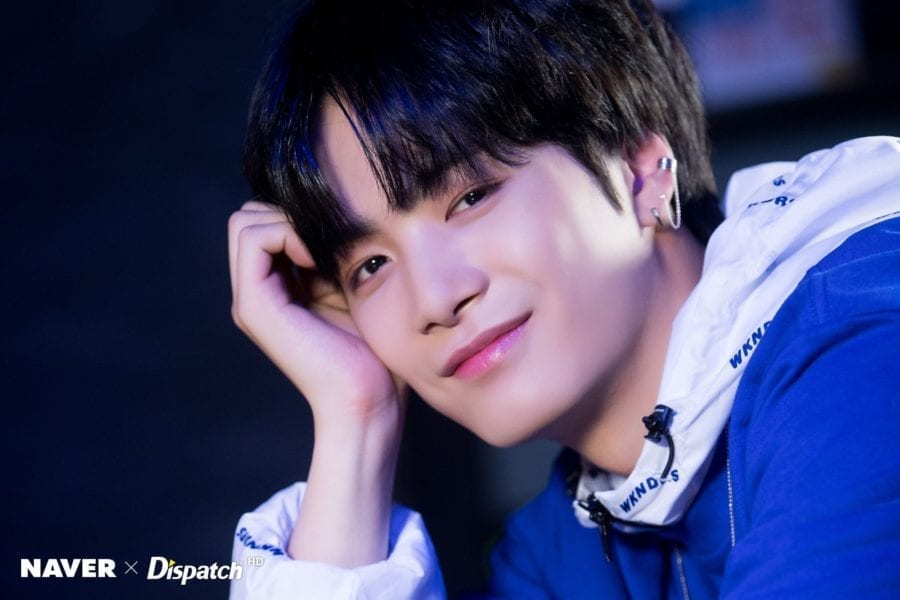 Stage Name: JR (제이알)
Birth Name: Kim Jong Hyun (김종현)
Position: Leader, Main Rapper, Main Dancer, Face of the Group, Vocalist
Birthday: June 8, 1995
Zodiac Sign: Gemini
Blood Type: O
Height: 176 cm (5'9″)
Weight: 58 kg (128 lbs)
Instagram: @pockyjr
JR Facts:
-He used to dislike his singing voice but recently he's started to sing more in their songs.
-He is charismatic onstage and in front of juniors but with the members or on variety shows he has aegyo.
-His stage name stands for Junior Royal.
-His nicknames are National Leader, Bangkok City Boy, JTBC's Son, and Wartortle.
-He is from Gangneung, Gangwon, South Korea.
-He is Pledis' first ever male trainee.
-His favorite part of his body is his eyes.
-He's close to NCT's Taeyong, After School's Raina, JBJ's Kwon Hyunbin, and FTISLAND's Lee Hongki.
-He is a huge fan of anime and he's also a gamer.
-His role models are Eminem and Bigbang.
-He has appeared on a lot of variety shows (Love Catcher, Night Goblin, Lan Cable Life, I'm Not the Person You Used to Know).
-He was on Produce 101 (ranked 14th).
-His favorite colors are black, yellow, and green.
-He prefers having black hair.
-He can't eat spicy food well and also hates eating tomatoes.
-His specialties are writing lyrics and speaking Japanese.
-He can't swim and wants to learn how in 2019.
-He also couldn't ride a bike until 2018.
-His hobbies are gaming and reading manhwa.
-He is a fan of the YouTuber Buzzbean11 and became friends with him after they were on a variety show together.
-He likes to eat chicken.
-JR has two older sisters.
-He appeared in Orange Caramel's "Bangkok City" MV.
-In 2018, he visited his birthday ads wearing a wartortle costume.
-His representative animal is a turtle.
-His Spoonz character is BT.
-His fans are called Bugidans.
-Update: The members moved out of the dorm since early 2019, only JR and Ren still live in the dorm.
JR's ideal type: someone who is strong on the outside but tender on the inside; someone who can take good care of him.
profile made by skycloudsocean
Note: Please don't copy-paste our profiles to other places on the web. If you'd like to use our information, please provide a link back to this post. Thanks! –Kprofiles.com
Back to NU'EST profile
Do you like JR? Do you know more facts about him? Feel free to comment below! 🙂