Hyunbin (TRI.BE) Profile and Facts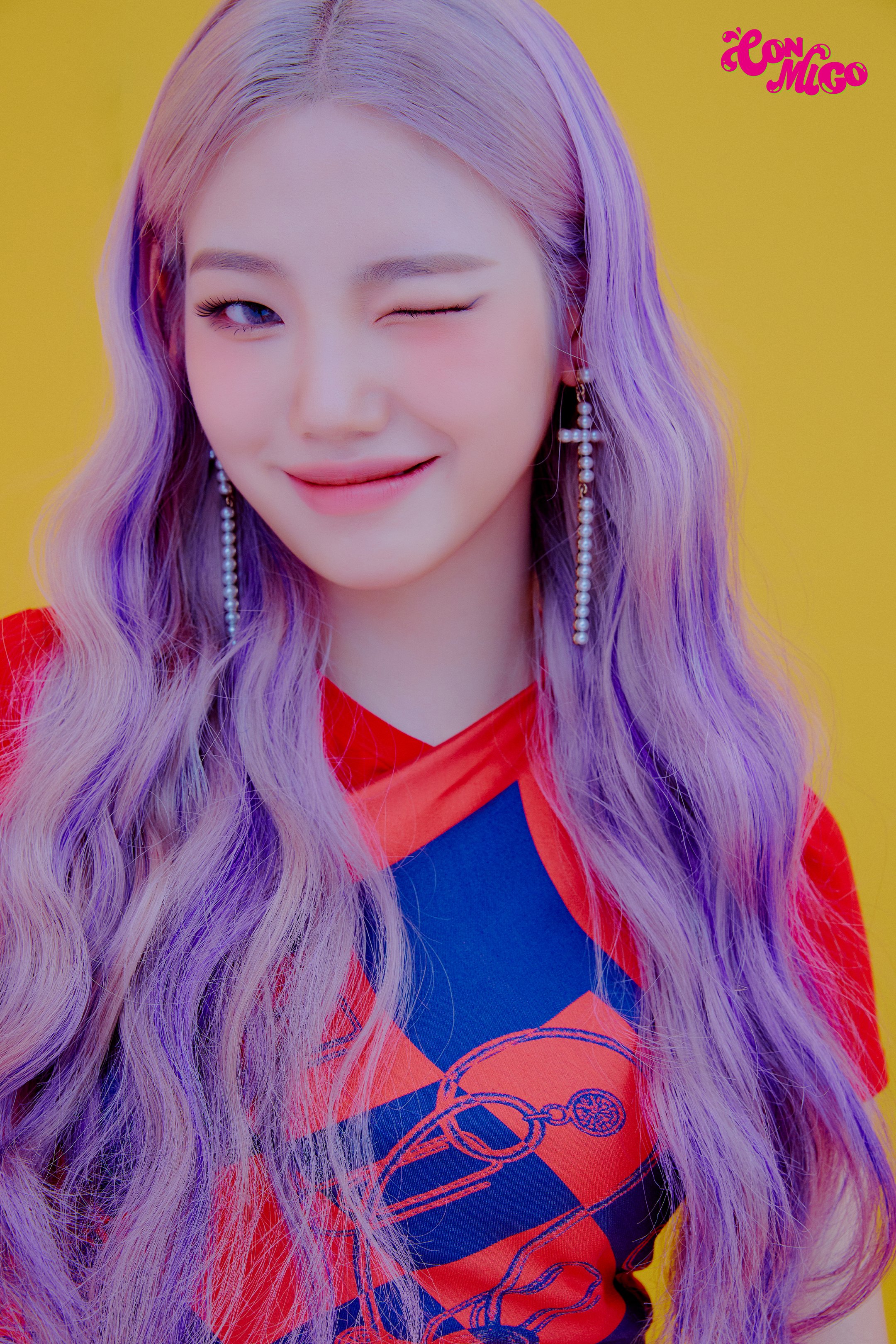 Hyunbin (현빈) is a member of the girl group TRI.BE under TR Entertainment.
Stage Name: Hyunbin (현빈)
Birth Name: Kim Hyun Bin (김현빈)
Position: Center, Main Rapper, Main Dancer, Lead Vocalist
Birthday: May 26, 2004
Zodiac Sign: Gemini
Chinese Zodiac Sign: Monkey
Height: 164 cm (5'4)
Weight: 46 kg (101 lbs)
Blood Type: B
Nationality: Korean
Hyunbin Facts:
– She was the 2nd member to be revealed.
– She is from North Jeolla Province, Korea.
– She now lives in Incheon.
– Hobbies: watching movies, shopping.
– Her nicknames are Bin and Bini.
– Her favorite colors are black, gray, white and purple.
– Her favorite season is Summer.
– Her favorite foods are strawberries, yogurt and Korean food.
– Her favorite Summer fruits are mango and watermelon.
– Her recent interests are fashion and shoes.
– Her favorite song is Rainy Day because of the plot.
– Her favorite movie is Twilight because it's an unforgettable movie.
– Her favorite drama is Signal because of the genre.
– She loves dancing.
– She loves to dance with Maika (former Newkid member).
– Songsun and Hyunbin are former members of the pre-debut girl group Banana Culture Girls (Newkid).
– Her best grade in school was perfect score.
– If she'd be an animal character, she'd choose to be a cat or an artic fox.
– Before going to sleep, she listens to music and watches movies.
– She likes tteokbokki.
– She trained for 3 years.
– Her favorite karaoke song is "Stay" by BLACKPINK.
– She likes pandas.
– Jinha thinks that Hyunbin resembles Majorika from the anime Magical DoReMi.
– She doesn't really like spicy food.
– She likes cooking.
– Soeun and Hyunbin were MCs for the Monthly MUBEAT broadcast in June 2020.
– She likes the stem of the kimchi more than its leaves.
– She likes the stems more because of their crunchy texture.
– She prefers her kimchi pancakes to be as big as a nugget.
– Soeun thinks Hyunbin's driving skills on Battle Grounds are really good.
– She can't eat raw cabbage.
– She doesn' like vegetables.
– She likes cucumbers and bell peppers dipped in spicy bean paste.
– Her 2021 goals are taking full advantage of this year without getting sick and meeting the fans.
– She is the only member of the group who has a single eyelid.
– LE's favorite point from Hyunbin are her lips.
– When she was 3, her mom started attending aerobic classes. Because she was always following her mom, her parents suggested she'd go to some dance classes.
– She likes doing makeup on other members.
– She wants to write and compose songs.
– When TRI.BE's fandom will be bigger, she wants to write a song for her fans.
– She describes herself as introverted and shy.
Profile by hein
Note: Please don't copy-paste the content of this page to other sites/places on the web. Please do respect the time and effort the author put in compiling this profile. If you need/want to use info from our profile, please kindly put a link to this post. Thank you.
Do you like Hyunbin? Do you know any more facts about her? Feel free to comment down below