Ha Hyunsang Profile; Ha Hyunsang Facts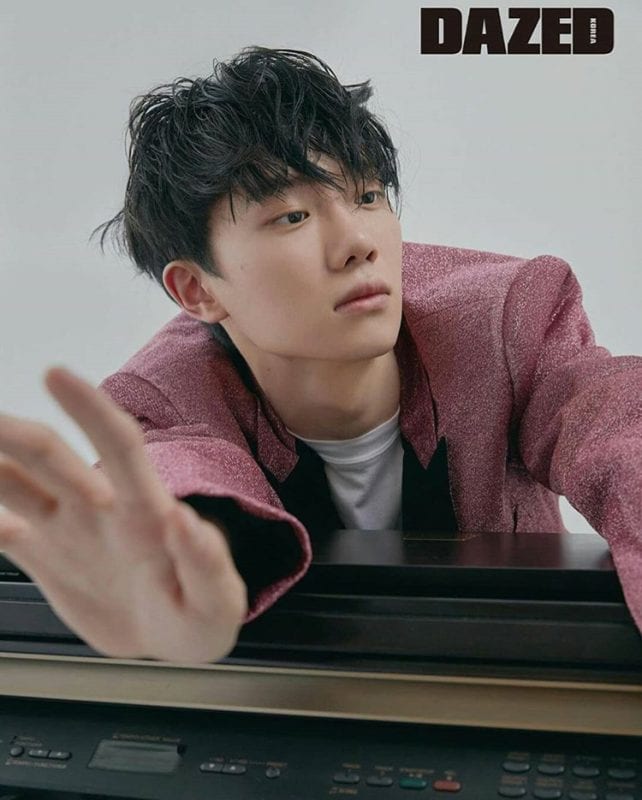 Ha Hyunsang (하현상) is a Korean singer-songwriter and composer under Pondsound, Bluewood. He debuted on 21st February 2018 with his single "Dawn".
Name: Ha Hyunsang (하현상)
Birthday: September 14th, 1998
Zodiac Sign: Virgo
Blood Type: O
Instagram: @phenomenon_h
Ha Hyunsang Facts:
– He can play piano and the guitar.
– He is from Hongje-dong, South Korea.
– His nicknames are Mallang, Mr. Macaron and Phenomenon.
– His first EP "My Poor Lonely Heart" was released on May 1st, 2018.
– Pink is his favorite color.
– In many tvN drama OSTs he participated in lyric writing, composing and arranging the songs. (For example "Abyss", "He is Psychometric", "The smile has left your eyes" and "Mr. Sunshine".)
– He was able to release "Becoming the wind" because the OST producer saw a video of him singing on SNS.
– Oasis, Kodaline, Damien Rice and Glen Hansard are his favorite artists.
– He doesn't like spicy food.
– He gained attention for participating in the show "Superband".
– He won "Superband" with his group named "Hoppipolla"
– One of his wishes, is to make music, where a person can feel like they've watched a movie, when the song is over.
– He likes Canvas shoes.
– He always wanted to be in a band since the songs he listened to in his childhood were mostly from bands.
– Currently he's attending Seoul Arts University, Major: singing, songwriting (on-leave).
– He can speak Korean and English.
– He loves baking and initially planned on applying for a baking class after participating in "Superband", but postponed that plan, since his band won.
– He's introverted.
– His favorite food are Macarons and he likes baking them.
 Profile made by don9_han
(Special Thanks to phenomstagram_98, twit)
How much do you like Ha Hyunsang?
Watch Ha Hyunsang's special single "Us":
Do you like Ha Hyunsang? Do you know more facts about him? Feel free to comment below. 🙂