Gong Seung Yeon Profile: Gong Seung Yeon Facts and Ideal Type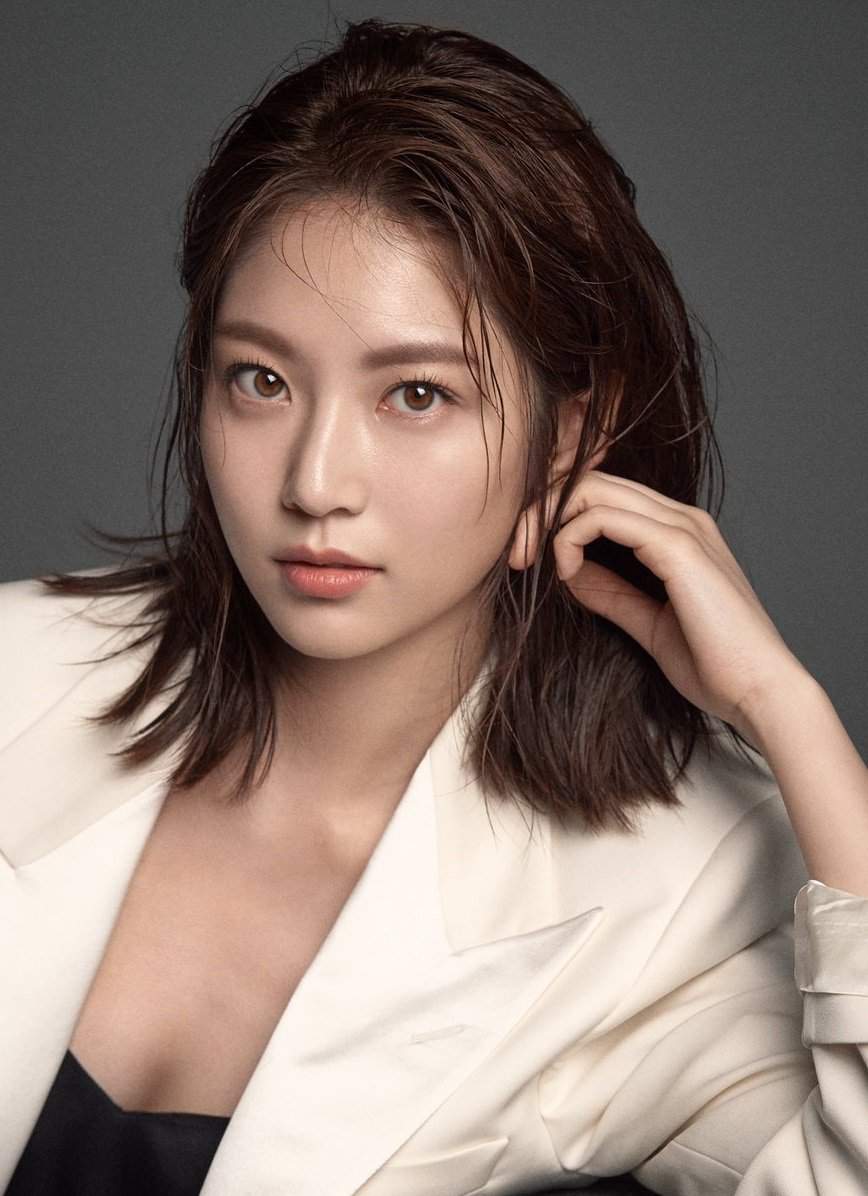 Stage Name: Gong Seung Yeon (공승연)
Birth Name: Yoo Seung Yeon (유승연)
Birthday: February 27, 1993
Zodiac Sign: Pisces
Height: 165 cm (5'5″)
Weight: 44 kg (97 lbs)
Blood Type: B
Instagram: @0seungyeon
Gong Seung Yeon Facts:
– She attends Sungshin Women's University in which she is majoring in visual media.
– She is TWICE's Jeongyeon's sister.
– Her father is Yoo Chang Joon who is a professional chef.
– She was under Yuko Company.
– On March 23, 2018, she signed with BH Entertainment.
– She made her acting debut in 2012.
– She was a trainee under SM Entertainment for 7 years.
– She won the "Best Looks" portion of the SM Youth Contest in 2005.
– In 2012, she decided to quit trying to be an idol due to losing interest in singing and not being able to debut as a member of f(x) or Red Velvet.
– She was an MC for SBS's Inkigayo with Jeongyeon and Kim Min Suk.
– She filmed a CF for a feminine hygiene product called White in 2012.
– She joined the 4th season of We Got Married in which she was paired up with CNBLUE's Lee Jonghyun.
– Gong Seung Yeon's ideal type: Super Junior's Kyuhyun.
Gong Seung Yeon Movies:
My Dream Class (별리섬) | 2018 – Jeong Seok
Gong Seung Yeon Drama Series:
Flower Crew: Joseon Marriage Agency (꽃파당: 조선혼담공작소) | JTBC / 2019 – Gae Ddong
Are You Human? (너도 인간이니) | KBS2 / 2018 – Kang So Bong
Meloholic (멜로홀릭) | OCN / 2017 – Nurse (cameo)
My Only Love Song (마이 온리 러브송) | Netflix / 2017 – Song Soo Jung
Circle: Two Worlds Connected (써클: 이어진 두 세계) | tvN / 2017 – Han Jung Yeon
Introverted Boss (내성적인 보스) | tvN / 2017 – Eun Yi Soo
The Sound of Your Heart (마음의 소리) | KBS2 / 2016-2017 – Ye Rim (cameo)
The Master of Revenge (마스터-국수의 신) | KBS2 /2016 – Kim Da Hae
Six Flying Dragons (육룡이 나르샤) | SBS / 2015-2016 – Min Da Kyung
Heard It Through the Grapevine (풍문으로 들었소) | SBS / 2015 – Seo Noo Ri
My Lovely Girl (내겐 너무 사랑스러운 그녀) | SBS / 2014 – Seo Yoon Ji
I Love Lee Tae Ri (아이러브 이태리) | tvN / 2012 – Mi Mi
Gong Seung Yeon Awards:
2018 KBS Drama Awards | Best Couple Award with Seo Kang Joon ("Are You Human?")
2015 SBS Drama Awards | New Star Award ("Six Flying Dragons")
profile made by astreria ✁
Note: Please don't copy-paste the content of this page to other sites/places on the web. If you use info from our profile, please kindly put a link to this post. Thanks a lot! 🙂 – Kprofiles.com
Which of the following Gong Seung-yeon's role is your favorite?
Which is your favorite Gong Seung Yeon role? Do you know more facts about her? Feel free to comment below. It can help new fans find more info about her. 🙂